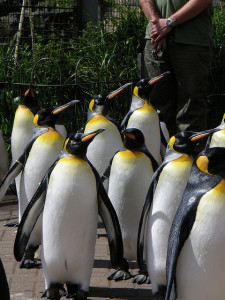 Edinburgh Zoo is open today! Please note: entrance charges apply, some animal houses close 30 minutes before the Zoo closes, Zoo opening may be affected by severe weather (see website for updates), and you will need a timed ticket to see the pandas. Full information re entrance prices, panda tickets, etc on website.  9am-4.30pm, Edinburgh Zoo, 134 Corstorphine Road.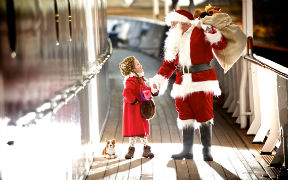 The Royal Yacht Britannia is open today!  10am-3.30pm (last admission), Royal Yacht Britannia, Ocean Terminal, Leith. Entrance charges apply: see website.
Edinburgh's Christmas: the rides, slides, workshops and skating rinks are open today (subject to weather). Admission charges apply, and advance bookings may be made via website. Remember Edinburgh residents who bring valid proof of an EH postcode address receive a 20% discount on most rides and events (not in the markets) – so don't forget your bank statement, driver's licence or bus pass! Edinburgh's Christmas, various venues in Princes Street and St Andrew's Square.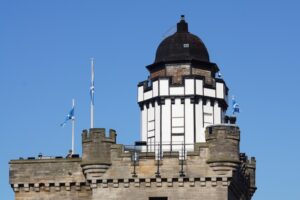 The Camera Obscura is open today!  An unusual way to see the city and learn about its history. See live moving images of Edinburgh projected onto a viewing table through a giant periscope: pick people up in your hands and squash them to pulp, and even make the traffic climb over paper bridges. 10am-6pm (last presentation begins approx 1 hour before closing), Camera Obscura & World of Illusions, Castlehill, Royal Mile. Admission charges apply: see website.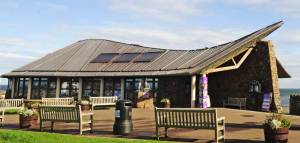 Scottish Seabird Centre: if you like the sound of a trip out of town, the Seabird Centre is open today. If the weather is fine, you could take a bracing walk along the beach before warming up in the Centre's cafe and shop. You can also visit all of the Centre's Discovery Zones, which include cameras focused on islands in the Forth, a Scope Deck, Wildlife Theatre, Flyaway Tunnel and Turtle and Ray Zone, plus a Kids' Zone where the little ones can go wild, and a Kids' Corner for quieter playtime. 11am-4pm, Scottish Seabird Centre, North Berwick. Free entry to shop and cafe (which has a viewing deck), charges apply for Discovery Zones – full details on website. North Berwick is about 30 minutes drive from Edinburgh. Please note: no trains will run on the Edinburgh-North Berwick Line today.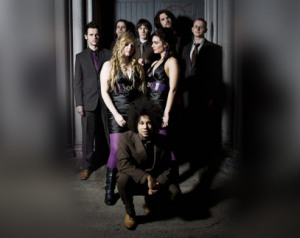 The Soul Foundation: authentic Motown funk/soul from vocalist Stevie Braxton and his fresh new six-piece unit, with backing vocals and hot horn section. 9pm (entry from 8pm)-12 midnight, The Jazz Bar, 1a Chambers Street. £5/£4 on the door, cash only.
The Big Boss Jump/Jive Band: blues slide and rock guitarist Dave Dixon brings in his new five-piece band, 'delivering an intoxicating mix of fifties jump/jive, blues, RnB, rockabilly and ska, plus Funk DJ'. 12 midnight (entry from 11.30pm)-late, The Jazz Bar, 1a Chambers Street. £5/£4 on the door, cash only.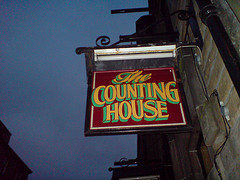 Boxing Day Night Only! Dance party with the DJs from Club Spiegel at The Famous Spiegeltent. 8pm-late, The Counting House Bar, 36 West Nicolson Street. Advance tickets £3 each (subject to booking fee) from Ripping Records (South Bridge) or Tickets Scotland, Rose Street. 'Life is short, and there will always be dirty dishes, so let's dance'.
Feast of St Stephen Masses: 10am, 11am (Polish), 12.45pm and 6pm (Polish),  St Mary's RC Cathedral, York Place.
St Stephen's Day Mass: 12.20pm, Old St Paul's Episcopal Church, 39 Jeffrey Street.
The National Museum of Scotland is open today!  From the age of dinosaurs to the technology of the future, the galleries contain treasures from around the world. 12 noon-5pm, National Museum of Scotland, Chambers Street. Free entry (charges apply for some special exhibitions – see website for information).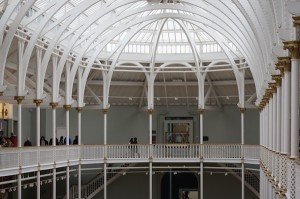 The National Galleries, National Library, Edinburgh City Museums & Galleries and all Edinburgh Leisure venues (pools, leisure centres, council golf courses, etc) are closed today.