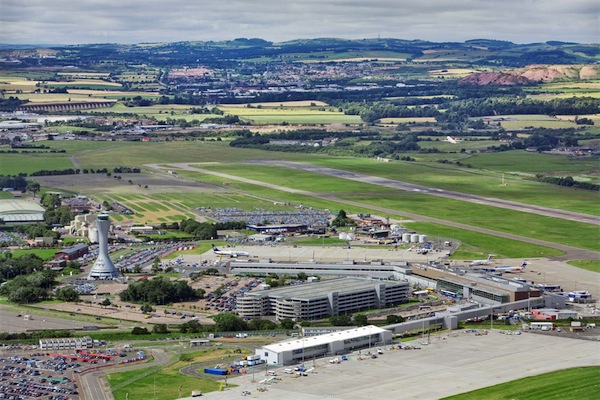 Passenger numbers at Edinburgh Airport increased by 7.8% last month with a total of 607,723 passengers using the airport.
Domestic passenger numbers increased by 4.9%, compared to February 2013, with 338,488 people travelling through Edinburgh Airport last month. This growth is due to an increase in passengers travelling to Heathrow with Virgin Atlantic Little Red and to Gatwick with British Airways.
A total of 269,235 international passengers also travelled through the airport in February, an increase of 11.6% compared to the same time last year.
Such a positive rise in international growth is a direct result from the introduction of a number of new EasyJet routes in March last year. The addition of a second daily Lufthansa service to Frankfurt has also contributed to international passenger growth with the airline seeing a 57.7% increase in passenger numbers on February 2013.
Gordon Dewar, Chief Executive of Edinburgh Airport, said: "February was another strong month for us and we're pleased to see a healthy rise in our passenger figures.
"We performed well internationally in February with great results from Lufthansa and Turkish Airlines whose daily flight on larger aircraft has led to a 97.7% increase in passenger numbers compared to last year.
"We're looking forward to the start of a busy summer schedule and the launch of 10 new routes between March and June, including Chicago, Philadelphia and Doha in May."