This clean, cosy and friendly family run hotel is situated in the centre of Biggar, just thirty miles outside of Edinburgh. Owners, Robert and Janette Allen have been at the heart of The Elphinstone Hotel (known at The Elph) for over 25 years. The Elph is a traditional and charming Coaching Inn, steeped in 400 years of history.
When entering the Elph we were greeted by a warm fire and simple decoration that oozed comfort with the tartan carpet and wooden tables and chairs.  In the Elphinstone Restaurant the menu is extensive and varied with the focus very much on sourcing and utilising the best fresh, local produce. Starters included Cullen Skink, Portobello Mushroom, topped with Black Pudding and Goats Cheese, Hot Smoked Salmon and Nachos to name a few. After scanning the menu I opted for haggis balls which are from the local butcher, in a creamy pepper sauce. Victoria, my reviewing partner, opted for the mushroom crostini which was recommended by Robert as a personal favourite. The creamy, garlicky mushrooms were lovely.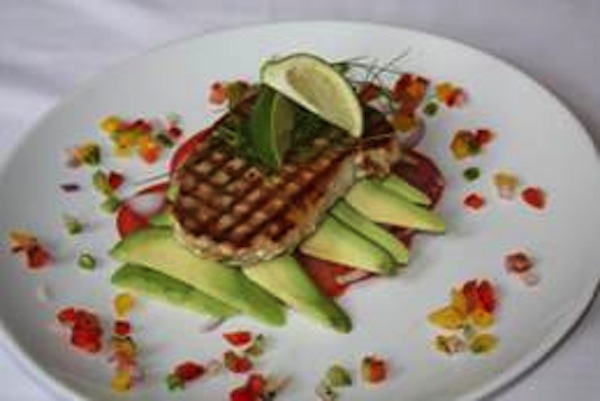 Main courses included Scottish classics such as chicken and haggis with a wholegrain mustard sauce, as well as Fisherman's Pie, and Pork and Black Pudding Stack.  I couldn't resist the temptation of the fresh fish pie. I asked them to leave out the prawns due to an allergy, but I thoroughly enjoyed the fleshy salmon and haddock chunks in the white wine, lemon and dill sauce. Victoria continued with the creamy mushroom theme and chose chicken stroganoff although there were numerous things on the menu that she also fancied. The portions were large so we left a little of our main courses so that we could leave room for a sweet. My apple pie and toffee ice cream sundae took me back to my childhood; it was made using the delicious local Taylor's ice cream. Victoria indulged in a sticky toffee pudding with custard to finish, the perfect pudding for enjoying whilst sitting next to a roaring fire on a cold autumn day.
Just 40 minutes from Edinburgh and Glasgow, the hotel's comfortable rooms varying from standard doubles to family rooms so the hotel can host families as well as couples and individuals. All rooms have digital TV, free WiFi and tea and coffee making facilities. This is the perfect place to rest your head whether you are looking for a business stopover close to Edinburgh or Glasgow or wanting a base to explore Biggar and the attractions on offer in the local area including Museums, Puppet Theatre and renowned Ice Cream shop.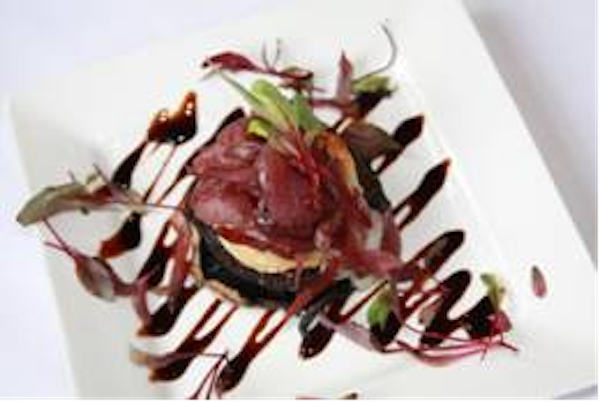 Whenever you pop into The Elph, one this is for sure, you are guaranteed a warm and friendly welcome.
The Elphinstone Hotel 145 High Street ,  ML12 6DL  01899 220044
The Reporter Food reviewer, Celia Graham, is a partner in The Lifestyle Company Scotland  You can follow the company and their lifestyle tips on Twitter