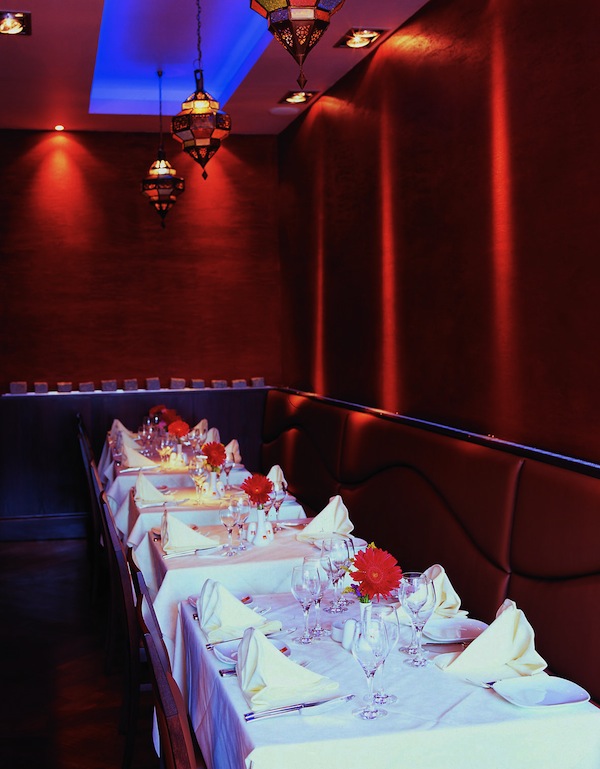 Ignite Bengali & Indian Restaurant is launching a new aphrodisiac-packed Lover's Tasting Menu to help couples spice things up this Valentine's Day.
The Morrison Street restaurant, which is one of few in the Scottish capital to offer veal, will unveil its Valentine's-themed menu on February 14 for couples who have booked a romantic meal for two.
Head chef Asad Miah has developed a unique menu combining the restaurant's best-selling salmon kebabs and other Indian delicacies – infused with delicate spices and well-known aphrodisiacs – to mark the February occasion.
He has put together a tasting menu designed for two which will include a glass of champagne and complimentary rose for Edinburgh's leading ladies.
He said: "Curry is indeed the food of love. It's rich in natural aphrodisiacs like garlic and onions which are said to stir sexual desires.
"We also use a lot of fruits, like mangoes and bananas, in our Chicken Tikka Masalam – which are rich in B vitamins and believed to boost stamina.
"Add nuts to the mix and you have the perfect libido-boosting combination. That's why we've compiled a sampling menu with dishes which combine these ingredients."
To find out more, or to view Ignite's Lover's Tasting Menu, visit their website