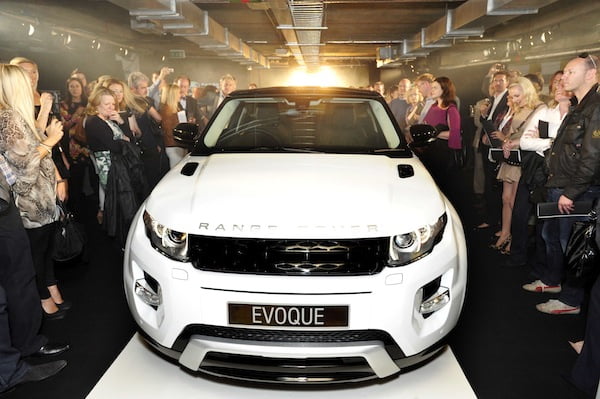 The all-new Range Rover Evoque – said to be 'one of this season's must-have motoring style statements' – was the star of a glamorous VIP launch party held in partnership with Harvey Nichols this week.
The event, hosted by the international luxury goods retailer, celebrated the Range Rover Evoque's arrival in Edinburgh with a red carpet, drinks reception and exclusive fashion show at its St Andrew Square store featuring the hottest fashions about to hit the streets.
Following the event, Stuart Miller Dealer Principal at Pentland Land Rover, commented:- "The arrival the Range Rover Evoque has been hotly anticipated by design-conscious drivers, so it seemed fitting to mark the occasion with a special event that complemented its elegant looks.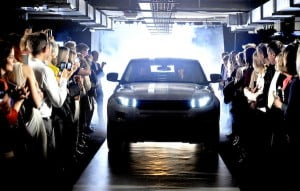 "Despite some stiff competition from the outfits and accessories being worn by both guests and the models on the catwalk, the Range Rover Evoque's concept car looks and interior craftsmanship made it the undisputed star of the show."
The all-new Range Rover Evoque, which went on sale at the weekend, is available in three core design themes – from the cool and contemporary 'Pure', to the bold and sporting 'Dynamic' and the luxurious 'Prestige' package – each of which define styling, interior comfort and equipment levels.
Customers have the opportunity to tailor the Range Rover Evoque to suit their lifestyle using an array of options. A huge number of colour and feature combinations are available including contrasting roof colours, beautifully crafted designer interiors and sound systems, developed with audio specialist Meridian.
Stuart added: "The Range Rover Evoque is a cutting edge model that defines a new market segment for luxury, compact sports utility vehicles.
Range Rover Evoque drivers can choose from either 2WD or 4WD – both of which have been engineered to deliver agility and precise steering – as well as a range of engines including a 150ps 2.2 litre turbo diesel eD4 engine that delivers less than 129g/km CO2 (in front-wheel-drive coupé form) and a 190ps SD4 version which gets from 0-60mph in 8.0 seconds (when equipped with the automatic gearbox).
The Range Rover Evoque offers 'desirable sophistication' and is priced from £27,955 for an eD4 'Pure' 5-door model (equipped with 6 speed manual gearbox and two–wheel drive) to £44,320 for a top-of-the-range Si4 'Dynamic' coupé (equipped with 6 speed automatic gearbox and LUX pack).
For more information visit www.rangerover.co.uk/evoque