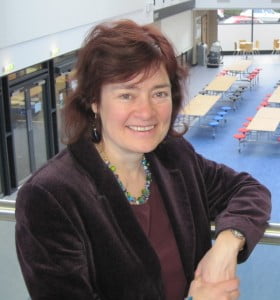 Scottish Labour MSP for the Lothians, Sarah Boyack has called on the SNP Government to come clean on any plans they have for mergers between Universities and colleges in Edinburgh and the Lothians.
Her demand follows a statement to the Scottish Parliament this week by Mike Russell, Cabinet Secretary for Education, who stated he wanted to see "greater collaboration between universities with the possibility of mergers where that makes educational and financial sense."
Sarah Boyack said:-"The Minister's statement will set alarm bells ringing in University Scotland, in the city of Edinburgh and across the Lothians.
"Mike Russell wants the Scottish Funding Council to draw up a hit list of where mergers can take place. He also wants to increase his powers so that when the list is produced those on it will be required to work with the Scottish Funding Council to make them happen.
"In cities like Edinburgh, where there is more than one university and college there is a clear threat that merger proposals will be brought forward. If that is Mike Russell's plan we need to know and we need to know now.
"He needs to come clean on what he wants. If he believes Scotland has too many universities and colleges he should say so. He should also say what consultation and discussion there will be and over what timescale the SFC review will take place.
"As always with the Cabinet Secretary there is a lack of clarity and detail. He complained in his statement about complexity and lack of transparency around the existing Scottish college funding model.
"There's a real lack of detail in his statement and he should bring forward some real answers for the further education sector without delay."