The Edinburgh Reporter Christmas listings 
Here are your essential notes on What is ON in Edinburgh this month.
Look for further details on Facebook, Eventbrite or on the links given below before finalising your plans.
And if you are organising something that you would like to be added to this list then email us editor@theedinburghreporter.co.uk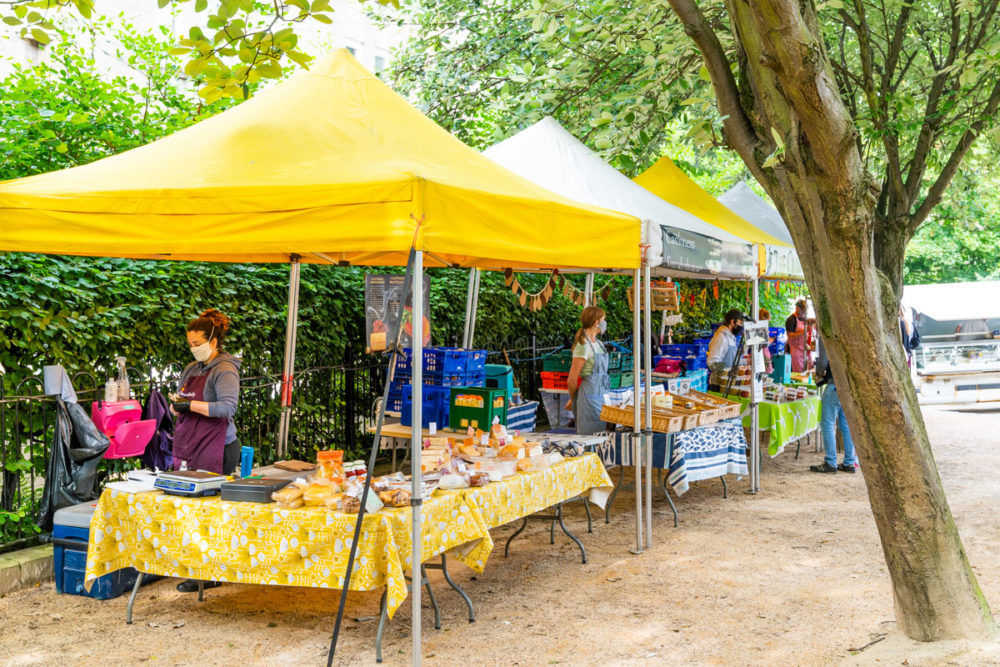 Remember the original year-round markets at Leith on Saturdays, Stockbridge on Sundays, the original Farmers' Market at Castle Terrace on Saturdays and the market at Portobello on the first Saturday of the month.
Pantomime at Inverleith St Serf's Jack and the Beanstalk from 1 – 4 December 2021 with the St Serf's Players. 
The Muppet Christmas Carol Live in Concert is at Usher Hall on 2 December.

3 December 7.30pm at St Giles Cathedral Christmas Baroque by Candlelight with London Concertante.
At Out of the Blue Drill Hall on Dalmeny Street (OOTB) Saturday 4 and 11 December Out of the Blue Christmas Arts Markets from 11am – 5pm, £2/£1 Artwork and crafts for sale direct from the artists in the relaxed atmosphere of OOTB. Over the two dates, more than 100 artists and makers will be selling their work, ranging from paintings, prints and photography through fashion , jewellery and textiles to ceramics, soft furnishings and design . The licensed Drill Hall cafe will be open, serving delicious and wholesome meals, snacks and refreshments.
At Dovecot – Glow Scottish Design Fair 4 and 5 December. Celebrating the best in local design, GLOW is back again this December. A curated selling event, GLOW is brought to you by the producers of CLOTH. This is the perfect opportunity to support local makers, take part in a creative workshop, and pick up festive gifts, accessories, and homeware. GLOW takes place on the Tapestry Studio Viewing Balcony. Admission: £3

The Spectacle of Light at Dalkeith Country Park returns from 4 December and runs until 2 January.

Christmas Drive-In Tour at Murrayfield Ice Rink on 4 and 5 December £33 per car Christmas is upon us, and we can't wait to showcase some of the best festive hits, coming to a location near you! Come and join us for a night of quizzes, comedy and film! Our contactless experience is seamless enough for you to enjoy from the comfort and safety of your car.
At Summerhall  there are online and in person events this year. Either browse the Online Christmas Market on their website, or head to Summerhall on Sunday 5 December for this year's in-person market. This year, Summerhall is offering you the best of both worlds,  They have hand-picked 50 of their favourite independent Scottish sellers and makers, and will be celebrating the local businesses throughout the festive season. All stallholders will keep 100% of their profits.

Support the Makers 5 and 19 December CHRISTMAS MARKET MAKERS at Bellfield.
A huge line up of super talented Makers will attend the Christmas Market from 10.00am – 4.00pm.
Showcasing a beautiful selection of locally curated handmade products, ranging from food, home wear, jewellery, art, accessories & textiles. Advance Tickets are on SALE now. Tickets also available at the door. Children under 16 are free. 
At Assembly Rooms 3D2D Christmas Fair on 4 and 5 December. The Edinburgh Christmas Art, Craft and Design Fair returns to the glorious surrounds of the Assembly Rooms  on George Street, in the heart of Edinburgh's City Centreafter a year off due to Covid-19. With their stunning chandeliers and period features, the Assembly Rooms will play host to 120 of Britain' finest Artists, Designers and Makers, all only selling their own work. Open from 10:30 – 5:00 each day. £4 admission charge.
Ocean Terminal Christmas Market on 2-5, 9-12, 16-19 and 20-23 December. Santa's Grotto and a makers market with handcrafted gifts on the ground floor.
5 December – Santa Fun Run in Princes Street Gardens.

6 December Usher Hall Love Actually in Concert – the film is screened with live orchestra playing. Ticketmaster to book.

Hopetoun House Christmas Market 10-12 December. The annual Christmas Shopping Fair with Afternoon Tea will return to Hopetoun House on Friday 10th, Saturday 11th and Sunday 12th December from 10am – 4.30pm. Tickets must be pre booked online and in advance. All visitors will be required to show a Covid passport in order to gain entry to the event.  Online booking for Afternoon Tea in the Carriage Room is now open and you can book below. Make sure you pre-book both the fair and afternoon tea.

St John's Church pop up shop for Cards for Good Causes, the UK's largest charity Christmas card retailer, is now open at St John's Episcopal Church, Princes Street until 18 December.

 
Castle Street Christmas Market from 26 November to 23 December with stalls offering something for everyone.

Five Sisters Zoo from 1 – 23 December with Christmas Zoo illuminations

Scottish Ballet presents The Nutcracker at the Festival Theatre. Costumes plucked from the most gorgeous chocolate box, Tchaikovsky's score to transport you to a land of dreams, and a story lifted straight from the pages of a classic fairy tale.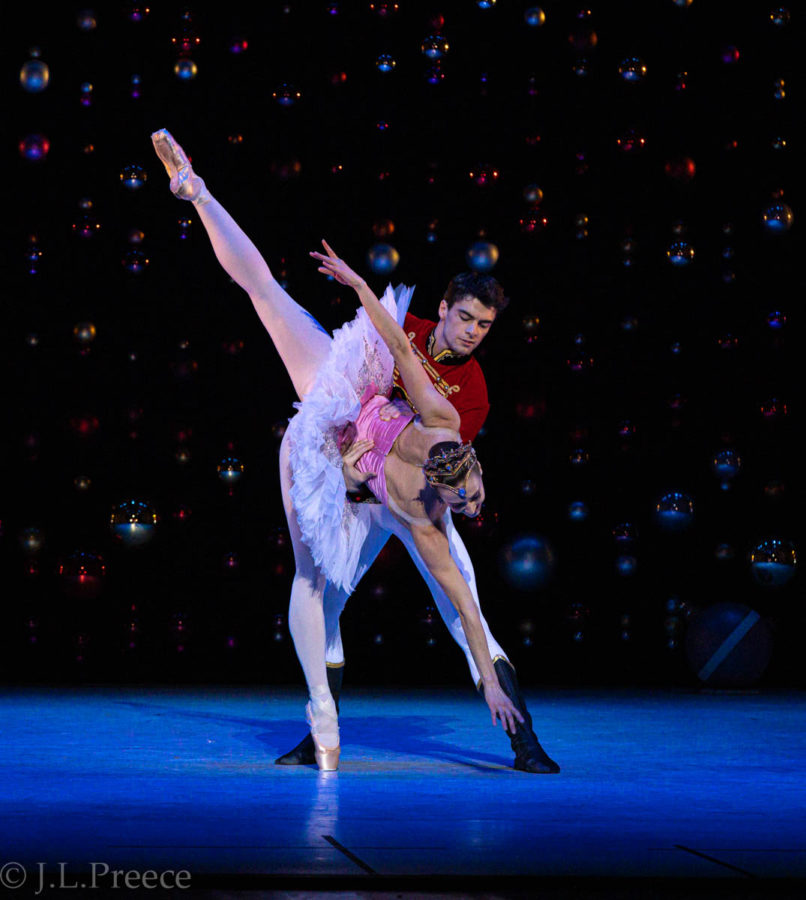 At Royal Yacht Britannia you could have your own Royal Christmas. Britannia is a magical venue during the festive season and is a stunning setting for dinners and evening receptions, for either a corporate celebration or private occasion. They will serve traditional Christmas Dinner for 40+ guests. For the more modest enjoy a scone and a cup of tea in their Tea Room with your admission. Or try their sister ship Fingal for breakfast afternoon tea or dinner.

The Palace of Holyroodhouse, The Queen's official residence in Edinburgh, has been decorated with Christmas trees, lights, wreaths and garlands for Christmas. The festive decorations at the Palace of Holyroodhouse will include a 15-foot-high Christmas tree in the Great Gallery, adorned with shimmering decorations and sparkling lights, while the Great Stair leading to the historic State Apartments will be draped with twinkling velvet garlands, glistening berries and seasonal foliage.
In the Royal Dining Room, the table will be laid with pieces from a silver service presented to George V and Queen Mary in 1935 to mark their Silver Jubilee, and decorated with flowers, wreaths and spires of faux candied sugared fruits. Included with admission.


From 2 to 23 December we know where Santa is – he is in the storeroom at The Eco Larder on Howe Street. Book on their website. Only children with the secret password will be admitted into the secret storeroom to meet Santa to hear what he's been doing and how they can help his eco mission.
Once inside the beautifully designed and magical storeroom, Santa will share stories of his findings and some ideas on how the children can help, because of course, all children who are good and help will be noted on Santa's list. All children will receive a toy and an eco-mission handout as well as some valuable and practical lessons on how to contribute to protect the planet.
Enjoy a festive breakfast with Santa at IKEA from 4 to 19 December and at Dobbie's from 4 to 24 December.

On 4 December at Rosslyn Chapel – Christmas Old and New with the Scottish Chamber Choir. A Christmas concert of a cappella music in the intimate Chapel setting and again on 18 December at Greenbank Parish Church.

Le Monde Hotel George Street has Cabaret nights and Burlesque all the way through December hosted by Bruce Devlin.
Remember – Castle of Light, Edinburgh Zoo's Christmas Nights, and the Christmas Market in East Princes Street Gardens all run until January.
19 December Usher Hall RSNO Christmas Concert featuring The Snowman
20 December Usher Hall MGA Academy of Performing Arts presents their festive showcase.

Children's Classic Concerts Santa's Postbox at the Usher Hall with the RSNO and RSNO Junior Chorus.

18 December Rick Wakeman at The Queen's Hall Not Quite as Grumpy as Last Christmas.
20-21 December at Queen's Hall Phil Cunningham's Christmas Songbook

At the Royal Lyceum Theatre Christmas Dinner from 6 December. After a horrible year, stage hand Lesley has decided that Christmas should be cancelled. She is shutting down the theatre, turning off the lights, packing up the glitter curtains, the giant beanstalk, the fake snow and going home to have dinner alone… But as the bells of St Cuthbert's strike twelve, it seems the theatre has other ideas… from the back of the costume cupboard, a troupe of festive spirits emerge with an absolute sackful of festive cheer. Is this the last thing Lesley needs? Or can this strange Christmas Gang and their stories help her feel the magic of Christmas again?

11 December Canongate Kirk 'rosa sine spina' a selection of Christmas a cappella at St Giles Cathedral.

Georgian House, Charlotte Square – Santa is in the house from 11-19 December.

11 December Vivalidi and his Four Seasons will fill St Mary's Cathedral all performed by the Piccadilly Sinfonietta and they perform at St Giles on 15 December.

12 December Lauriston Castle gets in the festive mood with a Family Edwardian Christmas

12 December The perennial favourite Glasgow Phoenix Choir appear at the Freemasons' Hall

12 December Il Divo are coming to Usher Hall Classical music and more

St Giles on 10 December Viennese Christmas by Candlelight with the London Concertante.

13 December Royal Rhyme Time at The Palace of Holyroodhouse for children aged four and under from 11am till noon. Music and dancing in a Christmas ceilidh for tots accompanied by parents or carers.


 

Hansel and Gretel is on at Brunton Theatre

9 December George Heriot's School at Usher Hall – A Christmas Miracle.

10 December Portobello Comedy Night at the Beach Lane Social Club.

Irving Berlin's White Christmas The Musical from 14 December at Edinburgh Playhouse.
14 December The Queen Elizabeth's Hospital School from Bristol is singing at Stockbridge Parish Church with festive music to get you in the mood.
16 December A Christmas Carol at Newhailes House and Gardens is read live in the dining room. This is also performed on 17 December at Gladstone's Land. 
17 and 18 December at EICC Carmen. Bird&Carrot and the Pleasance are delighted to present one of the most popular operas ever written. Bizet's Carmen tells the tragic story of the downfall of Don José, a soldier seduced by the fiery, daring and uncompromising gypsy. Starring international ballet superstars Natalia Osipova (The Royal Ballet) and Isaac Hernández (English National Ballet), the unique project created by acclaimed Dutch choreographer Didy Veldman allows the audience to see the characters of Carmen, Don José and Escamillo not only on stage, but also off stage where dancers foster their own relationships. The famous story that they have been re-enacting is slowly entering their everyday life.
From 17-19 December Summerhall Cinema screens a schlocky 80's film Festival, with live interviews from the minds behind some of the classics. Funded by Events Scotland, the festival will feature Back to the Future 2 with an exclusive recorded Q&A with the film's writer Bob Gale, Tron with a Q&A with lead actor Cindy Morgan, Flight of the Navigator with a Q&A with actor Joey Cramer and director Randal Stein. In addition, Summerhall Cinema will also screen a selection of award winning and classic films from around the world including Sudan's first Oscar entry You Will Die at 20, a double feature of 1965's The Sleeping Car Murders alongside the gripping short film Belle Étoile and much more. Tickets here.
28 December G4 on stage at the Assembly Rooms
29 December Breach begin the Edinburgh's Hogmanay offering at Greyfriar's Kirk followed by Dougie MacLean on 30 and on 31 December by Eddi Reader.
Usher Hall 30 December Scottish Fiddle Orchestra Hogmanay Celebration 
30 December Torchlight Procession with new arrangements for timed tickets. Details here.
31 December Edinburgh Hogmanay Snow Ball Ceilidh and Dinner 2021 takes place at Sheraton Grand Hotel. Tickets here.
31 December at Lauriston Hall Hogmanay Ceilidh
Party at the Bells is already sold out in Princes Street Gardens, but tickets are still available for the street party. Edinburgh's Hogmanay.
1 January Scottish Chamber Orchestra's New Year Gala Concert at Usher Hall