A floral rainbow of hope has been planted just in time for the National Day of Reflection on Tuesday.
The Scottish horticulture industry combined to present the very visible sign of hope and encouragement as part of the National Day of Reflection 23 March.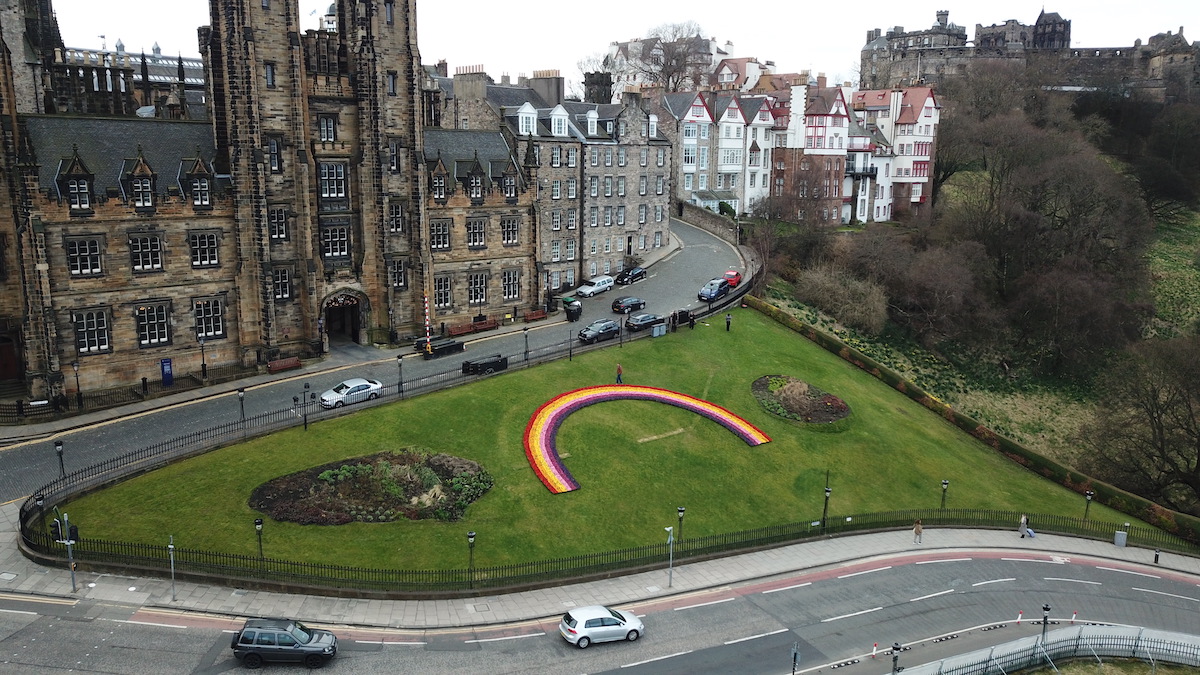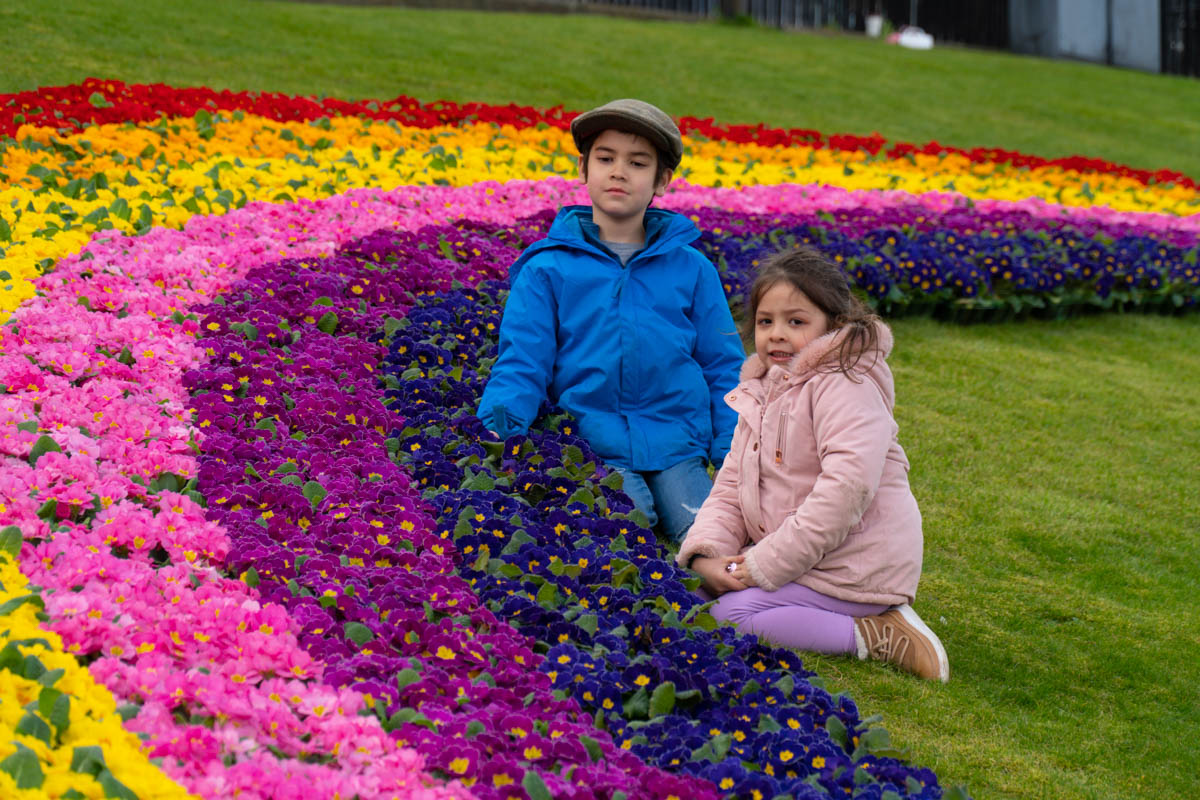 Scottish growers on behalf of the Scottish Horticultural Industry offered the plants which came from the Clyde Valley in the early hours of the morning to plant a 20m rainbow of primroses to remind us all of the joy that gardening can bring.
Over 12,000 plants grown in Scotland, are used to create the stunning piece, built by staff from The City of Edinburgh Council along with volunteers from several Scottish nurseries. The project has been supported by garden centres from all over Scotland.
Stan Green, Director of Growforth, a plant wholesaler in Dunfermline, and Andrew Scott, Director of Reynard Nursery in Carluke, coordinated the project as very visual way of promoting the benefits of gardening as people reflect on the impact of the pandemic.
Stan said: "Horticulture has played a vital role to play in keeping people at home and has helped to safeguard people's mental and physical wellbeing in that time. With nearly 90,000 people in Scotland taking up gardening last year, we know the nation has a deep connection with plants and nature and wanted to celebrate that. We have come together to highlight the benefits our industry can bring to a nation ready to start feeling hopeful."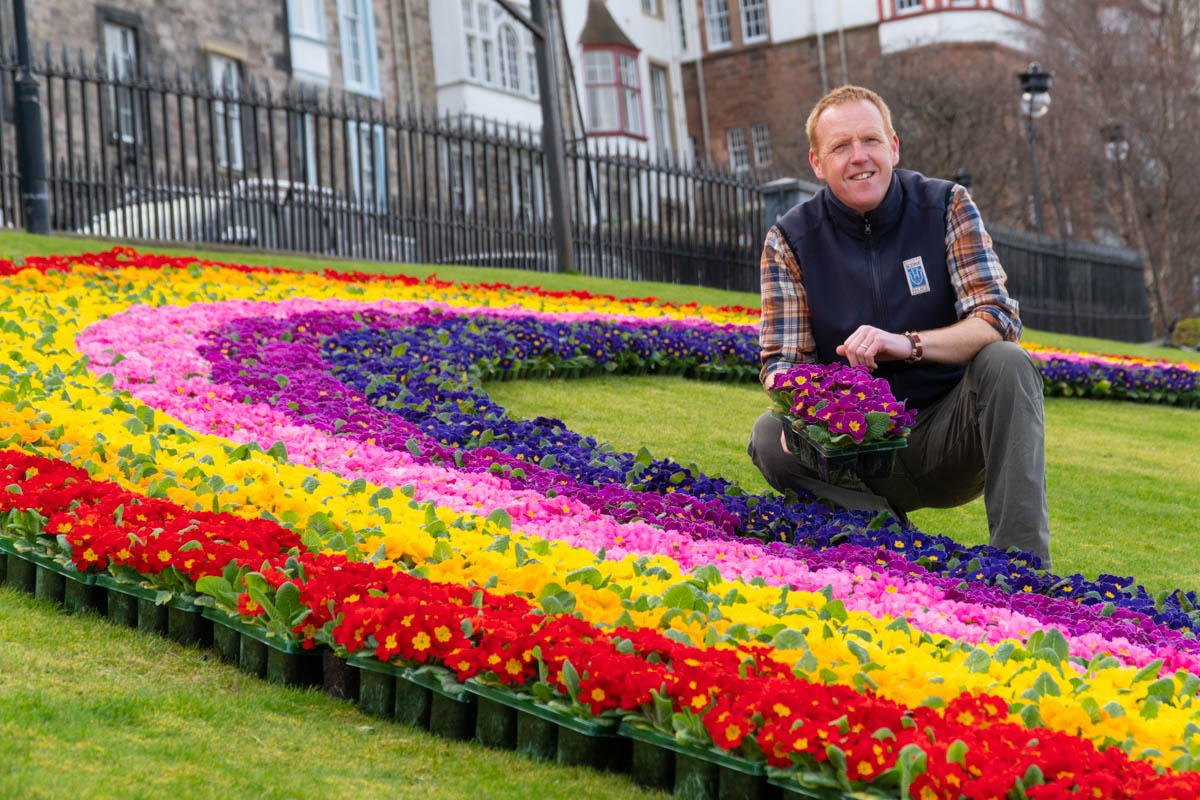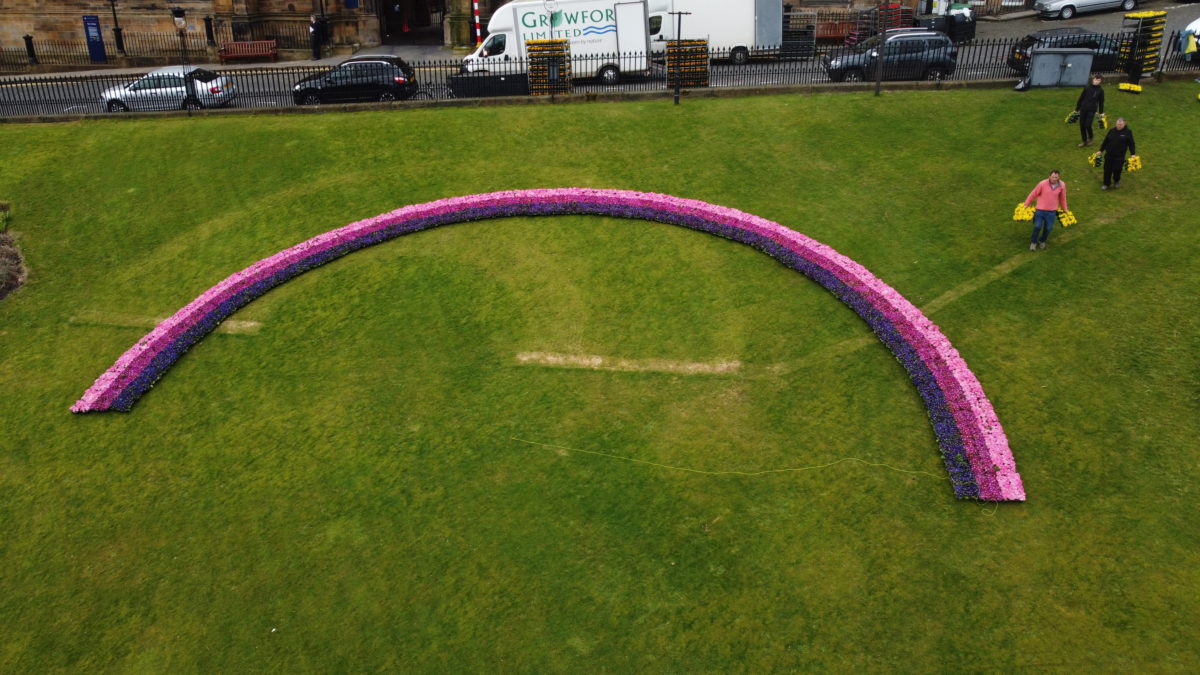 Gardening celebrity, Jim McColl said: "Spring is just around the corner and it is the perfect time to start looking forward to getting fresh air, exercise and mindfulness in your garden, if you haven't already. This display is a vibrant reminder to stay optimistic even as the nation reflects on the past; as we take steps towards the next phase of this pandemic situation, it's reassuring to have the certainty of the gardening year to rely on."
The plants will find new homes once the display has played its part in the National Day of Reflection with organisers distributing them to charities including Thistle, who provide support to people with long-term health conditions and disabilities, Edinburgh Community Food and Trellis, a Scottish charity dedicated to therapeutic gardening.
Ryan Scott who provided us with his drone photos showing the fabulous rainbow is involved in the gardening industry, working with his father Andrew in their family garden centre, Reynard Nursery in Carluke. Ryan has a licence to film and photograph from his drone which he is looking to develop alongside his job managing the online shop and also helping out in all the departments growing plants. The plants today came from Young's nursery in Perth and Ryan said they have used plants from there in other rainbows they have also created.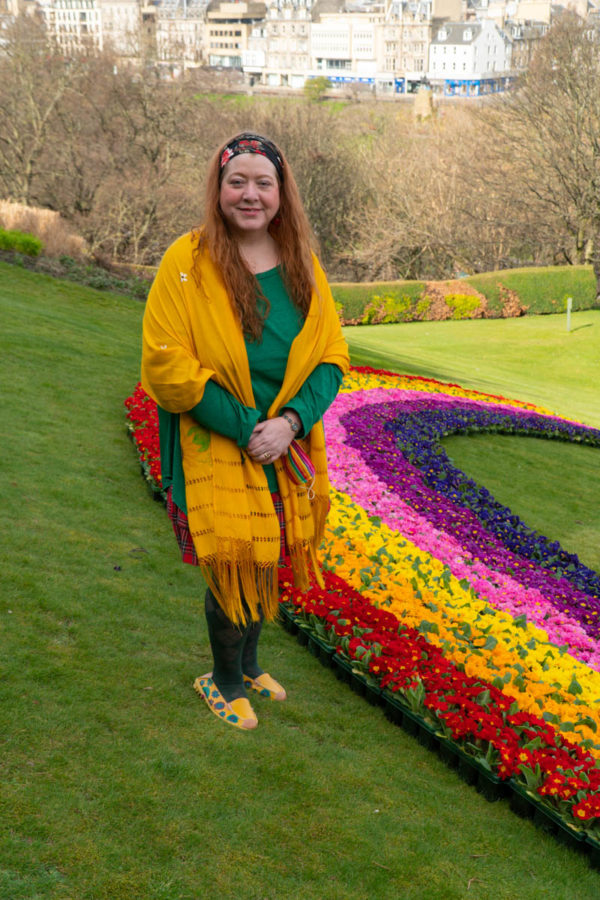 Cllr Amy McNeese-Mechan, Culture and Communities Vice Convener said: "We are delighted to have been able to support this statement of positivity as the City reflects on the last year.
"My thanks to all those who have contributed in the Scottish horticulture industry. This beautiful display in the centre of the city reflects the gratitude of the people of Edinburgh to those in our communities, NHS, key workers, volunteers and businesses who have gone above and beyond in this most challenging of years. It is also a symbol of hope to the people of Edinburgh as we look ahead to the spring."