Police have provided an update about their activities during Operation Juneau, the multi-agency initiative to reduce the harm caused by substance misuse in East Lothian.
So far 15-people have been arrested for drug related offences and a further 19 reported to the Procurator Fiscal for possession of controlled drugs.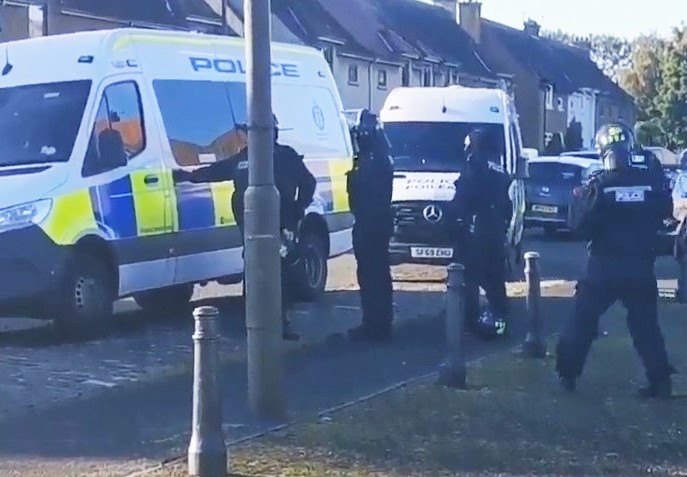 Controlled drugs valued around £15k have been recovered along with £8,500 in cash.
Chief Inspector Neil Mitchell, East Lothian Local Area Commander said: "We are now two weeks into #OperationJuneau, our multi-agency operation tackling and reducing the harm in our communities caused by substance misuse. I am really pleased with the work that has been done so far and would like to thank everyone involved.
"So far, we have enforced eight Misuse of Drugs Act warrants across the county linked to the sale, supply and manufacture of drugs. Some £15,000 worth of drugs and £8,500 in cash have been seized so far with 11 charges relating to drugs supply being reported to the Procurator Fiscal.
"Fifteen people have been arrested and charged for drug related offences, 19 reported to the Procurator Fiscal for possessing controlled drugs, and two people arrested and charged with driving whilst under the influence of drugs.
"Lower level anti-social behaviour relating to substance misuse has been detected in a further eight addresses and we are working with East Lothian Council Housing, Environmental Services and their Safer Communities team to prevent further issues.
"It is not all about enforcement though, we have held pop-up events with our partners at Haddington, Dunbar, North Berwick, Prestonpans and Tranent to encourage people to report any anti-social behaviour or criminality relating to drugs to ourselves or Crime stoppers. More of these are planned over the coming weeks.
"It is also about supporting those affected by substance misuse. In the first 14 days we referred 28 people to our partners in Health and Substance Misuse and I am hopeful that this early intervention and support will assist them onto the right pathways to better and healthier lives.
"This is only the start, we are only two weeks in and committed to this operation with our partners to make East Lothian a safe place to live, work and visit and collectively reduce the harm caused by the scourge of drug misuse."