Police Scotland were still conducting forensic work at lunchtime today along with colleagues from Scottish Fire & Rescue Services at Calders Community Garden and Bridge 8 Hub.
The Fire Investigation Unit had two sniffer dogs with them, and Police say that they have positive lines of enquiry.
As well as the fire on the canal bank which left two buildings destroyed, there was also a report of a fire at Wester Hailes Education Centre on Friday night. The council say the damage that has caused will not stop them opening the school on Monday, but there is some disruption to the leisure facilities there.
A council spokesperson said: "The swimming pool is operating as normal this weekend however all other leisure facilities are postponed until further notice. Fire damage was confined to one of the games hall and we would like to thank the Scottish Fire and Rescue Service for their swift response last night. We will continue to support both the fire service and Police Scotland in their investigations into the cause."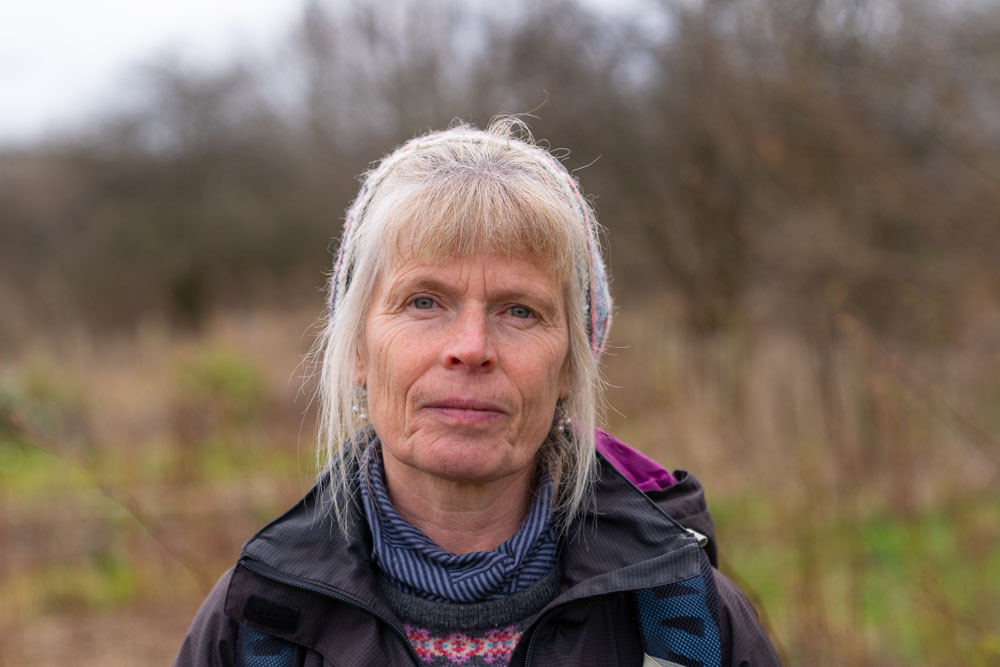 We met Rhona Donaldson who runs the Community Garden and she told us how upsetting this damage is. Rhona told us: "I'm a community gardener and then I run volunteering session here in the garden.
"We have local volunteers come every Tuesday afternoon and we garden this area for wildlife. It's an open garden so that people can come and access it and use it when we're not here. We encourage people to come and picnic on site and enjoy the wildlife. We are trying to encourage biodiversity on site and it's a wee haven of biodiversity in the summer. Local people often come and just relax and enjoy the garden.
"I got a message last night about 9 or 10 o'clock at night to say that the shed was on fire. I don't really know who's done it, obviously. It's been flattened. There's nothing left. There was nothing particularly of value inside the shed, but the space itself is used regularly for community groups to get together as an outdoor classroom.
"And it's going to be sadly missed and I think we just have to pick ourselves up and try and find some funding to rebuild the shed as soon as possible. We got some money originally from Central Scotland Green Networks to build the shed. I'm hoping we can raise enough funds to replace it, but the shed was built by a group working in the community called Edible Estates. They ran a youth project to build the shed and teach young people about construction skills. I would like to replicate that again and get the local community involved in the rebuilding of it. If we can find the funds to buy the timber then there's no reason why we can't rebuild it, but it is a sad day.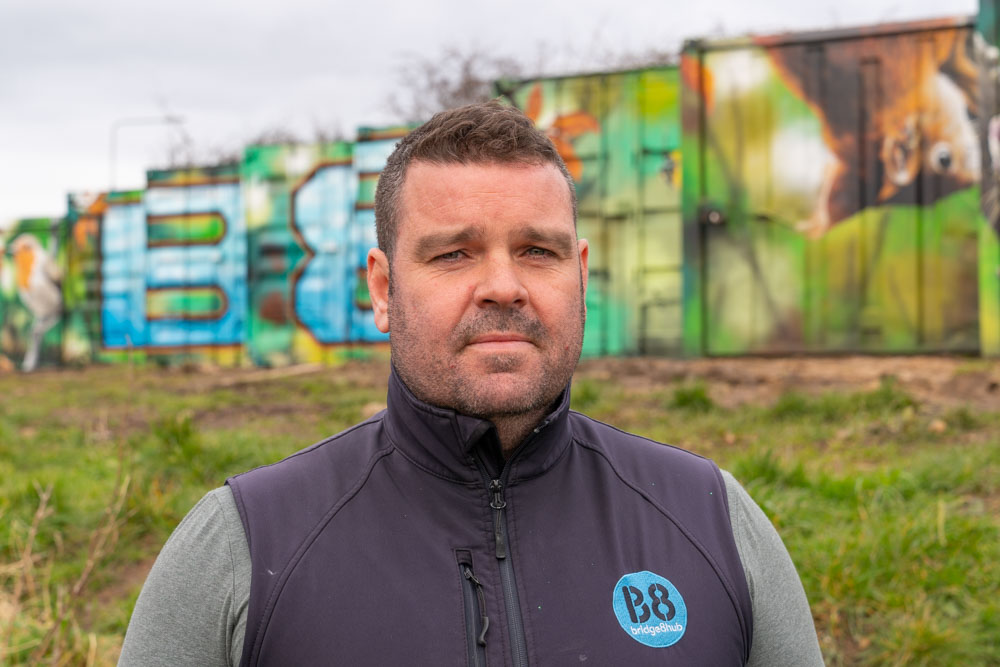 We also spoke to Sean Barry the founder of Bridge 8 Hub, a social enterprise which introduces young people to outdoor activities based around the canal.
Sean said: "So there has been fire damage to the toilet which is out of action and fire damage to a donated building, which was donated by Edinburgh City Council as part of the Year of Architecture a few years ago, which was a pop up. And the idea is to have that building erected, but it looks like that building is now gone.
"There's going to be a clean up first of all, that's a priority, keep the place safe, get the place looking tidy, which is really important for people coming and using the centre.
"We've got groups in next week so the priority is to ensure that we get toilets. So we've been working with Cllr Gavin Corbett who's the canal champion, and Scottish Canals. The hope is that we'll get access to Scottish Canals utility block, which will keep us open for next week."
Finally we met Canals Champion Cllr Gavin Corbett who was there to do what he could to help clear up whenever the emergency services had completed their investigations.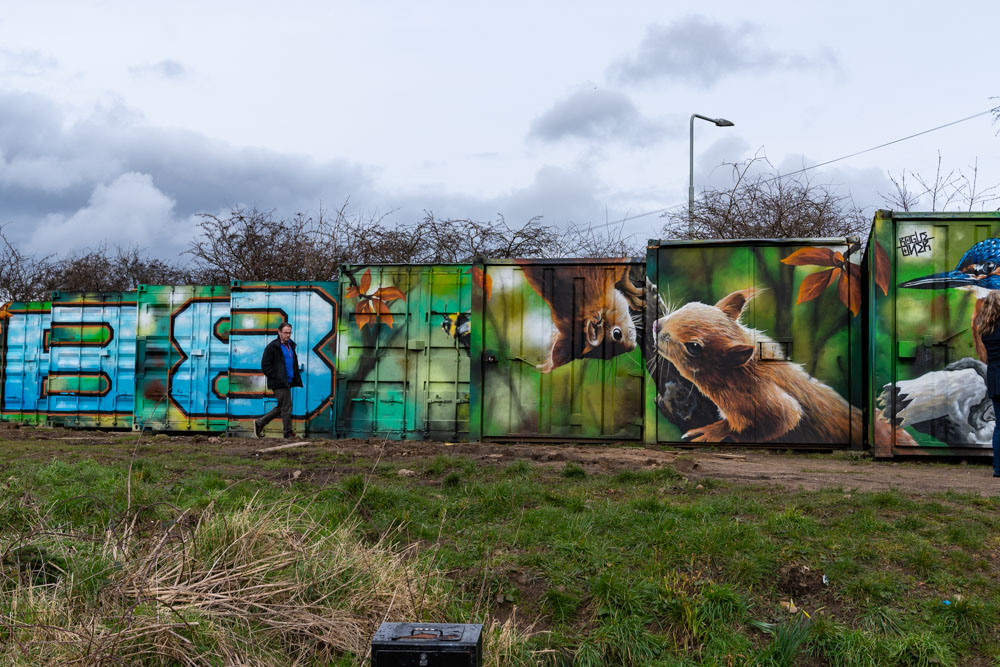 Cllr Corbett said: "I'm the city's Canal Champion and I'm really keen on Bridge 8 which is one of the really important projects that made the canal come alive, for Edinburgh. I was really upset to hear about the damage that was caused in a fire last night.
"I am just here to see what I can do to help get things back up and running so that activities can run as normal. The council owns a lot of the land here alongside Scottish Canals, but also schools are one of the big users of the programme here and just to use the canal as an asset – for many years it was a kind of place that was seen as something to be shunned and for the canal to be used for skills for outdoor learning has been fantastic."
After the fire at @Bridge8Hub and the Calders Community Garden last night @EdinburghPolice and Scottish Fire and Rescue are still on the scene investigating how it might have started We spoke to representatives of the organisations whose property has been damaged @gavincorbett pic.twitter.com/hFv6mVlXzu

— Edinburgh Reporter (@EdinReporter) March 14, 2020