What is the solution to the crisis the corona virus has placed Scottish football in? Is there is a solution? Presently, no one knows.
No one wants to scrap season 2019/20 and render it null and void. Not only is that unfair but it seriously damages the integrity of the SPFL. Hearts say they may consider legal action if they are demoted on the basis of being four points adrift at the foot of the table with still eight games left to play. So do we resume the current season when this crisis is over? That seems the best option. The main question no one really knows the answer to is when.
There is a body of opinion that suggests the corona crisis may have peaked in four months. If so – and I appreciate it's a big if – how about this for a suggestion?
Start season 2020/21 in August with the teams in the same league placings they are in now but carry over the points for each club attained in season 2019/20.
Add the right remaining league games from this season to 2020/21 making the new season 46 league games in the Premiership and 44 games in Championship, League One and League Two. This way Celtic will retain their 13-point lead at the top of the Premiership, Hearts will still be rooted at the bottom of the table and all the other implications for promotion and relegation throughout the leagues remain unchanged. If Celtic go on to win the league title in the spring of 2021 they will still be able to claim nine-in-a-row league titles. And if Hearts continue to play as they have for most of this season they will likely stay bottom (although I concede this idea would give them a greater chance of survival)
As a pre-cursor to the league campaign resuming, the new season of 2019/2020/21 could commence with the semi-finals and final of the William Hill Scottish Cup. The Scottish League Cup – without a sponsor for next season I believe – could be shelved just for one season. I realise the financial implications this may cause for the country's smaller clubs such as Edinburgh City, – but these are rather desperate times.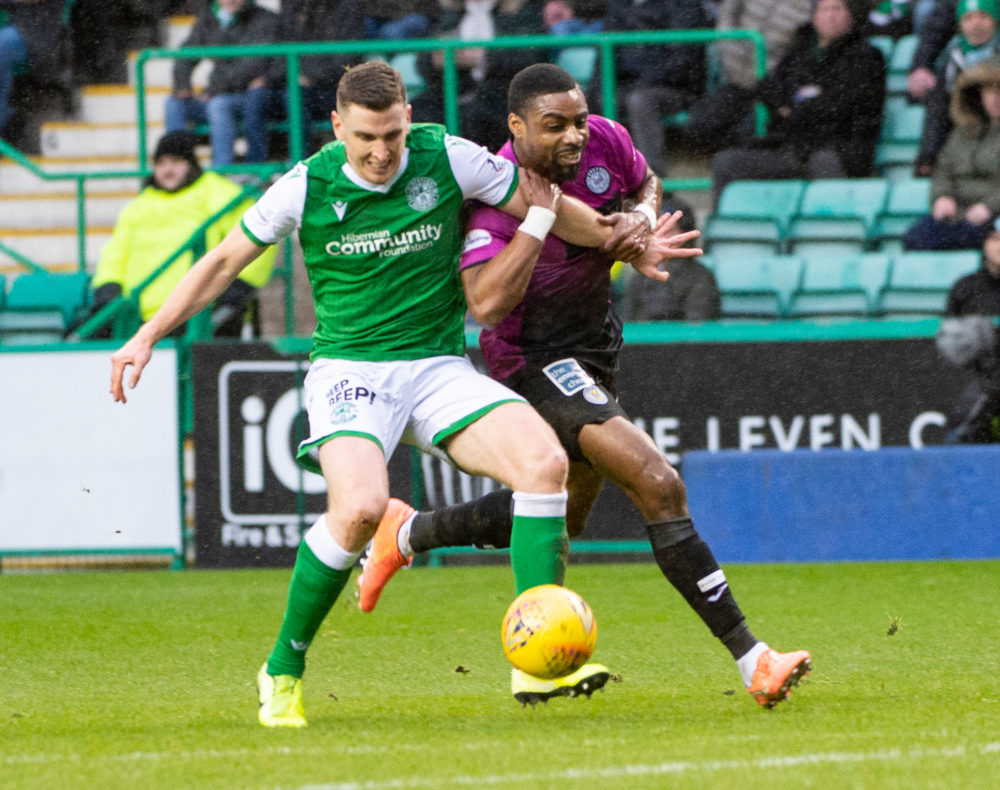 Now I know this is far from an ideal solution. It won't just be Celtic who will feel hard done by. Clubs such as Dundee United and Cove Rangers, so far ahead at the top of their respective leagues, will surely feel aggrieved. And 46 games for Scotland's top flight clubs is a heck of a lot of football to cram into nine months, particularly when you consider the European Championship finals are almost certain to be put back until the summer of 2021. There's also the latter stages of the UEFA Champions League (which doesn't affect Scots clubs) and the Europa League (which does albeit tenuously) Any mid-season break would need to be forgotten about.
But this scenario is unprecedented in modern times. Clubs having to play twice a week every week for a season without a break will be something players will just have to cope with. As is the sacrifice of giving up on what has been a successful season up until now.
If the corona virus continues for longer than four months then clubs would have to give serious consideration to playing each other twice next season rather than four times – with the financial implications that will bring too.
There is presently a far greater threat to everyone's health. Sacrifices have to be made which are far greater than anything that happens on a football field. Merging two seasons into one wouldn't be that drastic – would it?