RIP Pancho Villas as Chessel's comes to the Capital!
The iconic Mexican restaurant at 240 Canongate is no more… and from its ashes has arisen a new business, Chessel's – named after the historic mansion that sits behind it.
Run by the established restaurateurs and owners of The Apartment restaurant in Bruntsfield, Chessel's is "a superbly situated restaurant, fronting one of the best-known historical landmarks in the Canongate."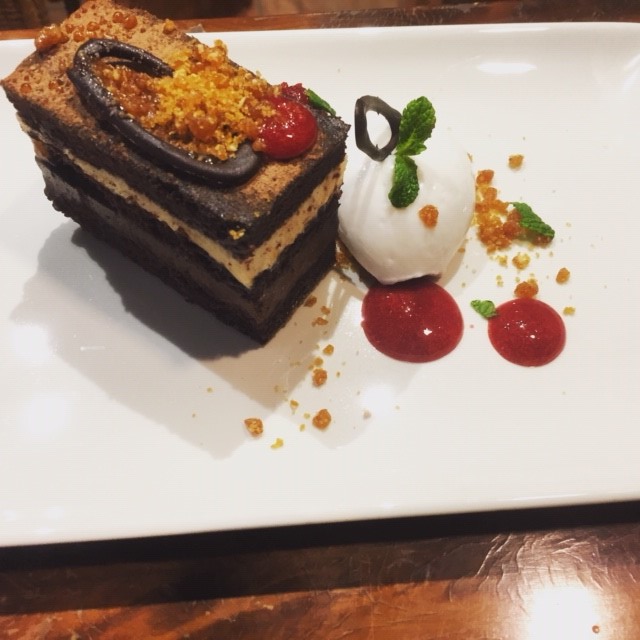 An eye-catching frontage pulls you in through the heated portico to a 40-seater casual-dining restaurant and bar, split across two levels. The theme is "Scotland's inspiring natural larder", combined with the best that seasonal Mediterranean cuisine has to offer.
Owners Karen and Ruori Stewart say they "hope to bring the same consistency to Chessel's, in standards of food and service, that has made The Apartment such a success".
Creating Chessel's has meant keeping the rustic canteen feel, but giving the inside a makeover to make the very most of the light and space.
The food makes its mark with delicious small plates of tapas-style food, which change with the seasons and present main-course dishes in taster portions. The menu offers choices for both vegetarian and vegan diners, including such things as vegan burgers and roasted vegetables with candied beets and pumpkin seed pesto.
The area is home to a number of superb dining-out options, and certainly draws in the visitors. Chessel's is yet another reason to take a trip down the Royal Mile. The owners are very much into casual dining, and making Chessel's affordable for everyone – including the local residents.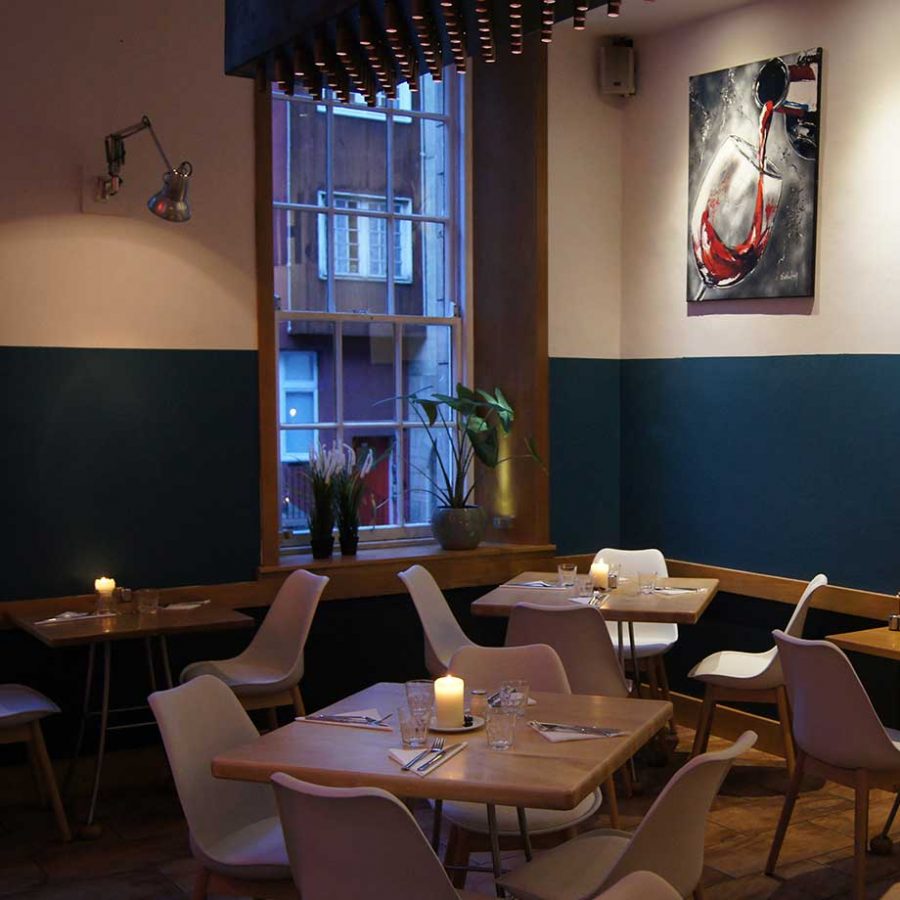 They are keen to show that "the Canongate is succeeding in the restaurant trade, proving that dining out in the Royal Mile is not just about the big names closest to the Castle."
Both Ruori and Karen believe that there is no reason why casual dining can't be done to the same exacting standards as fine dining, "In this part of town, it's all about busy days of sightseeing when you can drop in to enjoy great food, or pop in for lunch between visiting Holyrood Palace, the Park, or the Parliament. It must be quick, tasty, and certainly not over-priced!" said Ruori. There's also a children's menu, and the sheltered portico offers dog-friendly dining.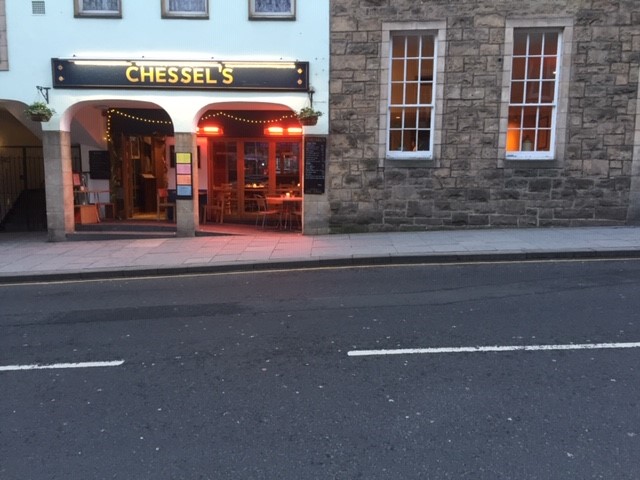 With both locals and tourists in mind, Chessel's is planning an event each month, which could be based around lunch or dinner, and kicks off with a Six Nations Gin tasting Dinner on Thursday 19th March in association with Great Grog, one of Chessel's suppliers. "It's six amazing gins matched with six evocative courses – and not in any way a stuffy, formal event. It should have general appeal – even as an early Mother's Day treat!" said Karen.
The owners are well-used to hosting events such as this at The Apartment, so it made sense to introduce this to Chessel's. There is a whisky event planned too.
The flexible set-up at Chessel's also makes it ideal for private dining, with options for lunch or dinner in the upper level of the restaurant. It is also hoped to offer a bespoke service – birthday parties and business lunches, sit-down meals or more casual canapes and drinks (the latter being perfect for a business networking events). There are also plans to link up with city tour providers, offering quick and delicious lunches, and even a take-out service.
"Overall, we offer good food in a casual environment at Chessel's. The food is high class, but black tie it ain't!" finished Ruori.