It was The Scottish Sun who broke the story about MSP Derek Mackay texting with a 16 year-old boy. They have also published the contents of the texts, leaving Mr Mackay with nowhere to hide.
Since the revelations Mr Mackay has resigned his ministerial position and the SNP have suspended him from the party and the SNP parliamentary group. He was due to present the Scottish Budget to Holyrood this afternoon but instead Junior Minister Kate Forbes has stepped in.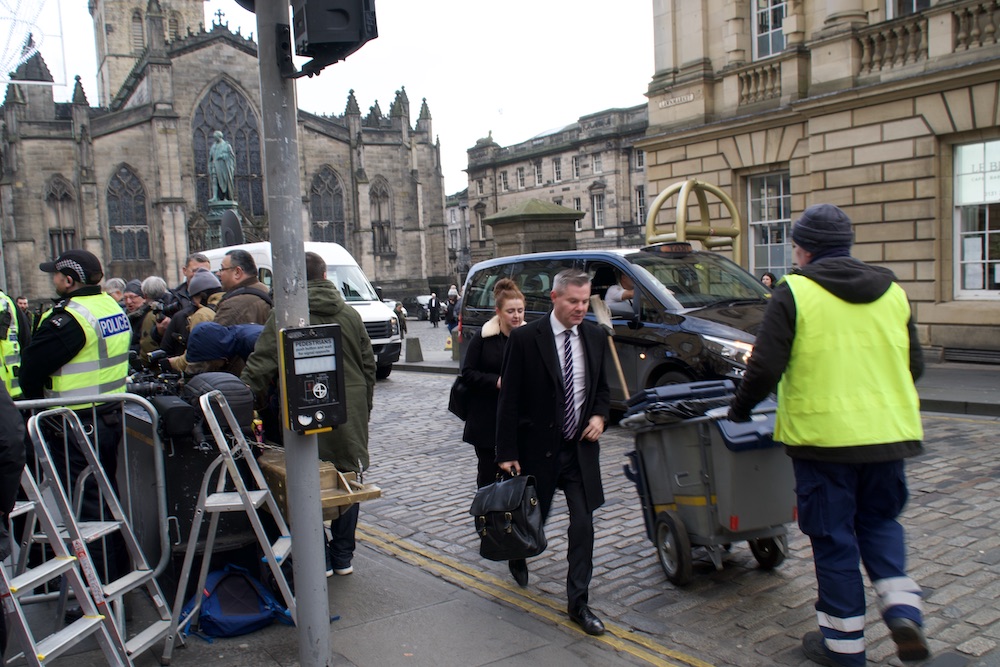 The First Minister made a short statement to Parliament before First Minister's Questions explaining the above.
Jackson Carlaw the newly crowned leader of the Scottish Conservatives narrated the NSPCC definition of grooming to Nicola Sturgeon at FMQs. Part of the definition, Mr Carlaw said, related to targeting a young person online and taking them on trips or holidays. He asked the First Minister : "I understand the First Minister wants to defer to an investigation, but the full content of the text exchanges was available to the public in the newspaper and online. How difficult is it not to reconcile his (Mr Mackay's) conduct with really the very worst connotation?"
Ms Sturgeon repeated that she is in no way minimising the seriousness of the matter. She said she is not deferring to an investigation (although one will clearly have to take place) but Mr Mackay is no longer a member of the government and has been sacked from the party.
The Leader of the Scottish Labour Party Richard Leonard said: "Derek Mackay has acted beyond 'foolishly', his actions are predatory and must be thoroughly investigated. He has abused his position of power with a vulnerable adolescent.
"The thoughts of everyone at Scottish Labour are with the schoolboy involved and his family.
"The nature and the gravity of these allegations demands decisive action." Mr Leonard also called for Mr Mackay to be suspended as an MSP.
Scottish Liberal Democrat leader Willie Rennie said : "These are troubling and alarming events. Derek Mackay should step down as an MSP.
"We must support the young person and his family, who have been targeted by a person in a position of power.
"It's important that we understand what went on, what action has been taken so far and what action will be taken now by Parliament, Government and the SNP."
Scottish Greens parliamentary co-leader Alison Johnstone said: "Derek Mackay's behaviour and conduct towards a 16-year old has been utterly unacceptable. His persistent and unwanted approaches represent an abuse of power, and the impact on the family cannot be overstated. It is therefore entirely correct that he no longer in his position as finance secretary and suspended from his party. The individual and family must receive all the support that they need."