MOUNT STRANGE AND THE TEMPLE OF FAME is the new art exhibition at Summerhall which opens on Friday 24 January 2020 and runs until 15 March 2020. The fact that it will be in place over International Women's Day is a big clue that all of the artists are female.

The art is by four women with very different backgrounds and styles. Their aim is to uncover some forgotten histories and only dimly imagined pasts for this multi-room staging curated by Edinburgh based contemporary visual arts specialist Wendy Law.
It presents work showing how women have either been written out of or have simply just never appeared in history when written down. There are six galleries inviting you to wonder what is real and what is not.
We met three of the four artists along with Wendy and had a chat with them to try and bring you a flavour of what you will see when you visit Summerhall. And with work as diverse as this there is bound to be something that tempts and interests everyone, men and women.
Victoria Clare Bernie, Maria Gimeno, Mina Heydari-Waite and Alix Villanueva use various media from film to found objects to create a foundation for the conversation.
Here is our Edinburgh Reporter podcast from Summerhall :
Victoria Clare Bernie is a visual artist concerned with the tension between natural entropy and human design, exploring wildness through human minutiae. Her film Mount Strange and the Temple of Fame gives the exhibition its title. She is presenting two other films, including Daedalus – exploring the mysterious true story of Hitler's Deputy's fateful flight to Scotland in search, perhaps, of a peace treaty – and Office of Woods. www.victoriaclarebernie.squarespace.com
In Queridas Viejas (Old Mistresses), Maria Gimeno stages a gendered intervention on the 'bible' of art history; E.H. Gombrich's The Story of Art. Using a sharp tipped kitchen knife and an academically rigorous approach, Gimeno carefully inserts the artists Gombrich 'forgot' – the women – and invites us to examine our own relationship with art history, and the primarily white, male collections of our major art institutions. On 8th March, Marie Gimeno will perform Queridas Viejas for the first time in the UK to celebrate International Women's Day in the Anatomy Lecture Theatre.
Glasgow-based, Iranian-British artist and facilitator Mina Heydari-Waite's work is concerned with hierarchical dynamics in cultural history and cultural participation. Her work همسفر (Hamsafar / Companion Traveller) investigates the role diasporic identity plays by weaving together semi-imagined histories of the Iranian diaspora created after the 1979 Iranian Revolution. www.minaheydariwaite.com/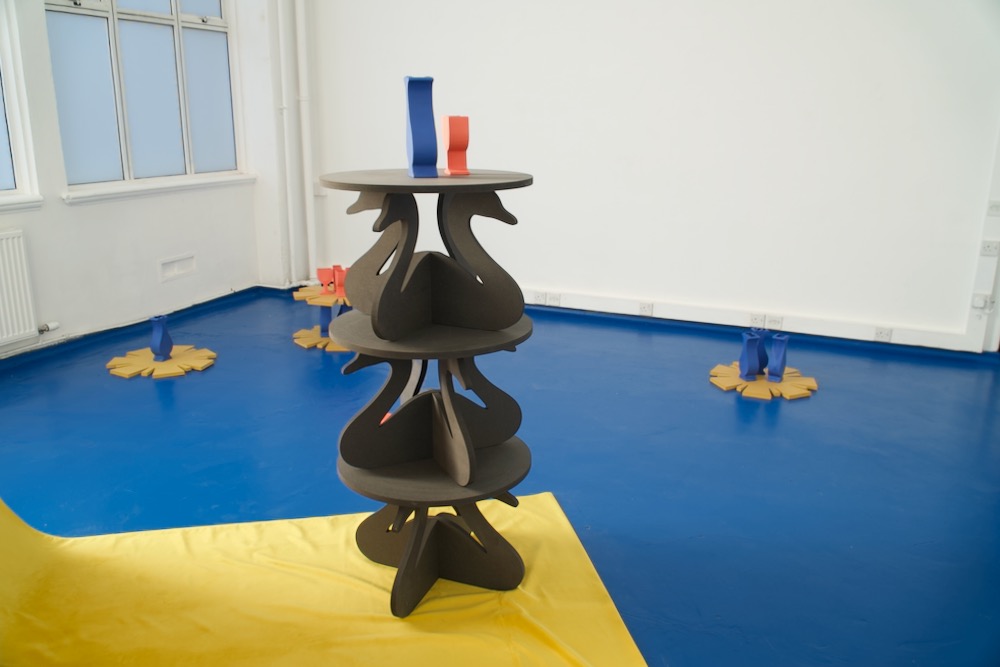 Alix Villanueva is a multi-media Edinburgh-based artist and cosmoecologist, interested in the use of the strange and the folkloric within ecological thought and in investigating where domesticity and the wild entangle. She is presenting items worn during her happenings, including 'Landscape Skirt' – a healing ritual. www.alixvillanueva.com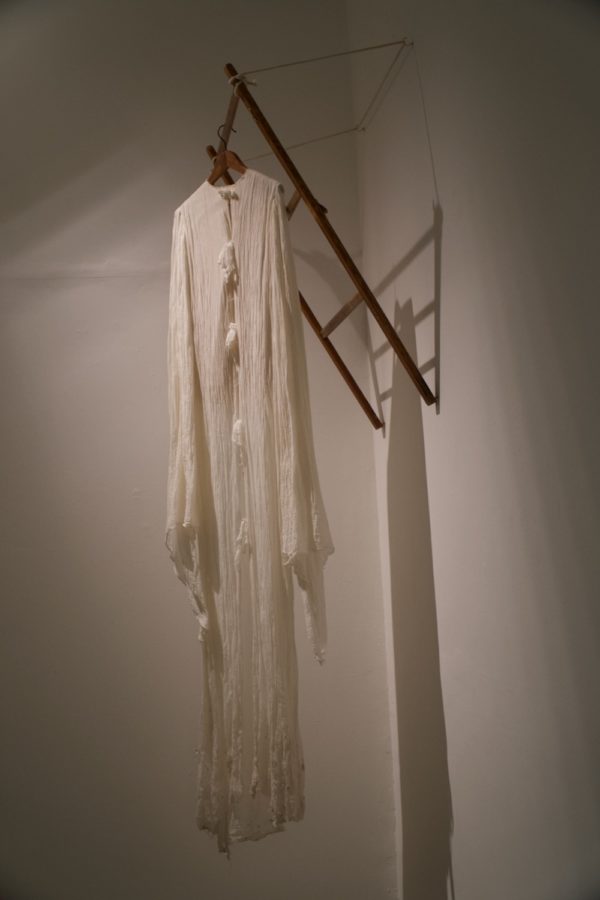 Fri 24 Jan 2020 – Sun 15 Mar 2020
11am – 6pm daily (closed Mondays & Tuesdays)
Summerhall, Edinburgh
Sciennes, Corner and Meadows Galleries
Admission: FREE