Scottish Liberal Democrat Campaign Chair Alex Cole-Hamilton and Edinburgh North & Leith candidate Bruce Wilson canoed down the Water of Leith.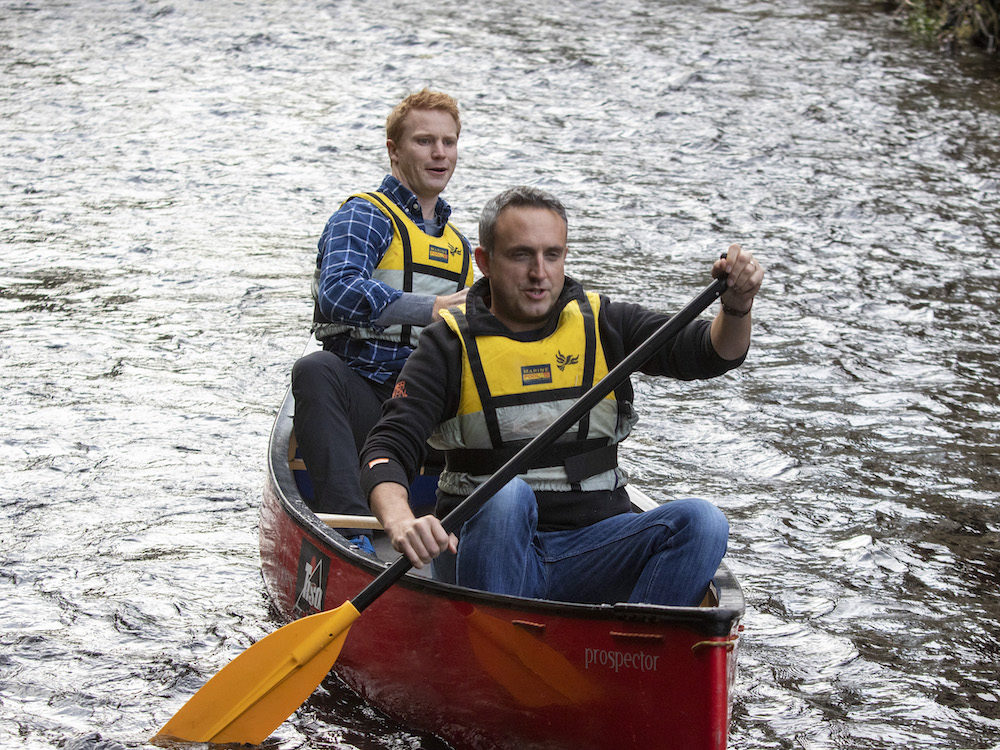 They intended to help clear up plastic (although they chose a part of the river which is fast flowing).
They were highlighting the Liberal Democrats' commitment to improving our environment and developing a sustainable future.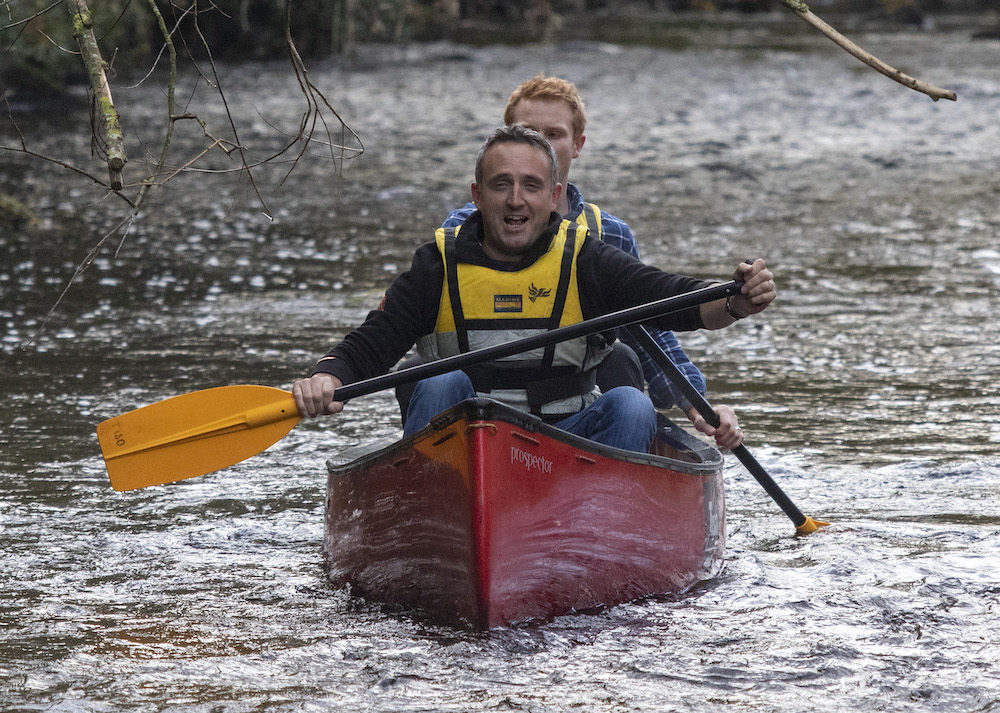 17th November 2019 – MSP Alex Cole-Hamilton and North and Leith Liberal candidate, Bruce Wilson, canoe down a section of the Water of Leith collecting plastic and rubbish. PHOTOS North Edinburgh Community News

17th November 2019 – MSP Alex Cole-Hamilton and North and Leith Liberal candidate, Bruce Wilson, canoe down a section of the Water of Leith collecting plastic and rubbish. PHOTOS North Edinburgh Community News

17th November 2019 – MSP Alex Cole-Hamilton and North and Leith Liberal candidate, Bruce Wilson, canoe down a section of the Water of Leith collecting plastic and rubbish. PHOTOS North Edinburgh Community News

17th November 2019 – MSP Alex Cole-Hamilton and North and Leith Liberal candidate, Bruce Wilson, canoe down a section of the Water of Leith collecting plastic and rubbish. PHOTOS North Edinburgh Community News

17th November 2019 – MSP Alex Cole-Hamilton and North and Leith Liberal candidate, Bruce Wilson, canoe down a section of the Water of Leith collecting plastic and rubbish. PHOTOS North Edinburgh Community News