A new garden space has been opened at Marie Curie Hospice on Frogston Road which will provide a reflective and tranquil healing space for residents and their friends and families.
The sensory garden has been created in honour of a previous hospice resident Annie Cormie (née Prestage).
Annie, from Threemiletown near Linlithgow, worked at the Royal Botanic Garden Edinburgh and died at the hospice four years ago at the age of 52.
She had the initial idea of creating a space in the gardens to provide somewhere for patients and families to sit out and experience the sights, sounds and smells , but she died in November 2014 after living with breast cancer for ten years.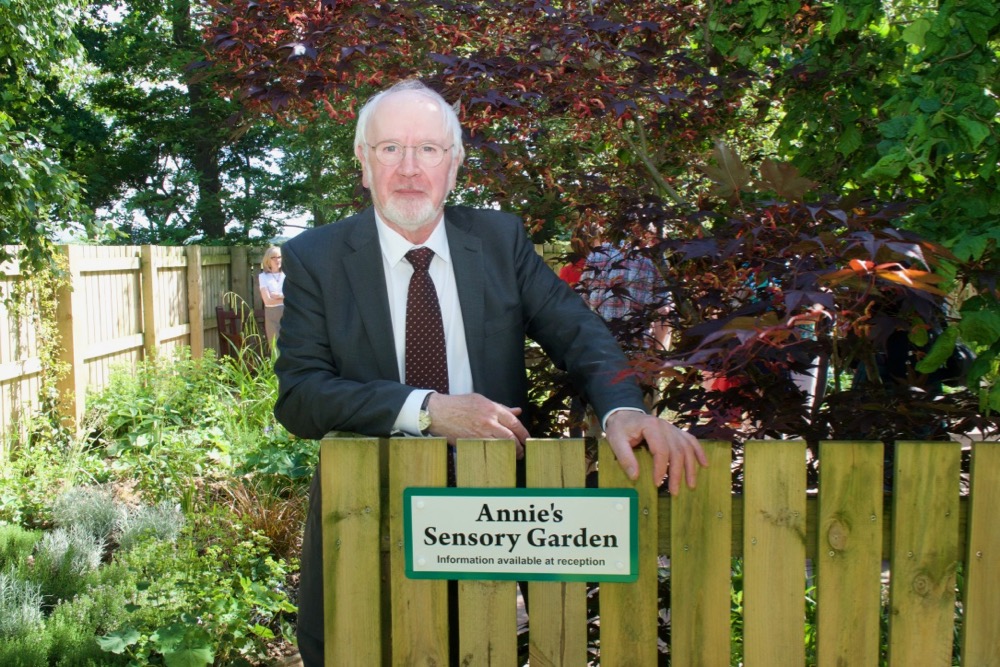 Her husband Andrew raised funds to create the garden and after preparatory construction, he planted it along with his friend Steve Shaw and help from a team from Scottish Widows and Scottish Gas. Two pupils from Pentland Primary Melissa (10) and Joanna (11) also helped and attended the official opening.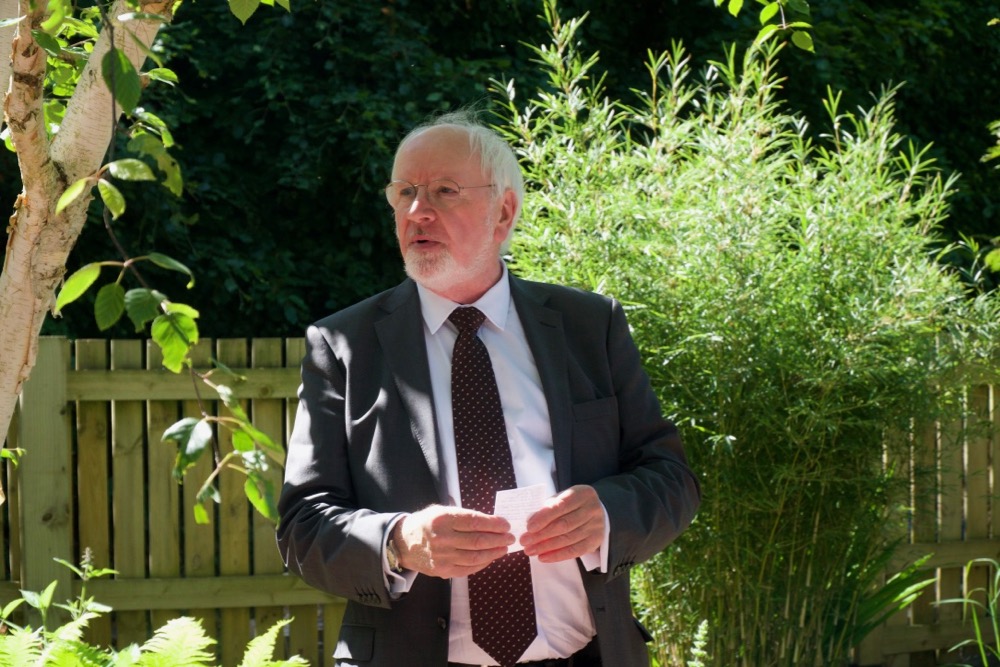 Andrew explained : "When my wife's treatment was going well about three years before she died she got the idea that she would like to create a sensory garden for other people. She was really enthusiastic about it, and became quite upset near the end of her life when she realised that she wouldn't be able to do it. I was here at the hospice and got chatting with Hilary about the plans. I admitted then that I know nothing about gardening, but the first thing I would have to do is find a piece of ground somewhere. Hilary showed me this part of the garden where we are today."
Andrew thanked his and Annie's family and friends and mentioned his friend Steve Shaw in particular : "I will never be able to thank him enough. He put in endless hours of work and his skill and effort is just priceless. It is as much Steve's garden as mine. It might have been my idea but without Steve it wouldn't exist.
"I must thank the volunteers from Scottish Widows and Scottish Gas who came down and did a tremendous amount of work on the paths and raking over the ground.
"And then there is the hard work and help from people like Sarah. She appeared as if by magic just as we were finishing the construction and took it all off my hands and managed to get us all the plants. She has worked really hard to get it looking like this today.
"We intend to build a shelter in the corner with an L-shaped seat round it."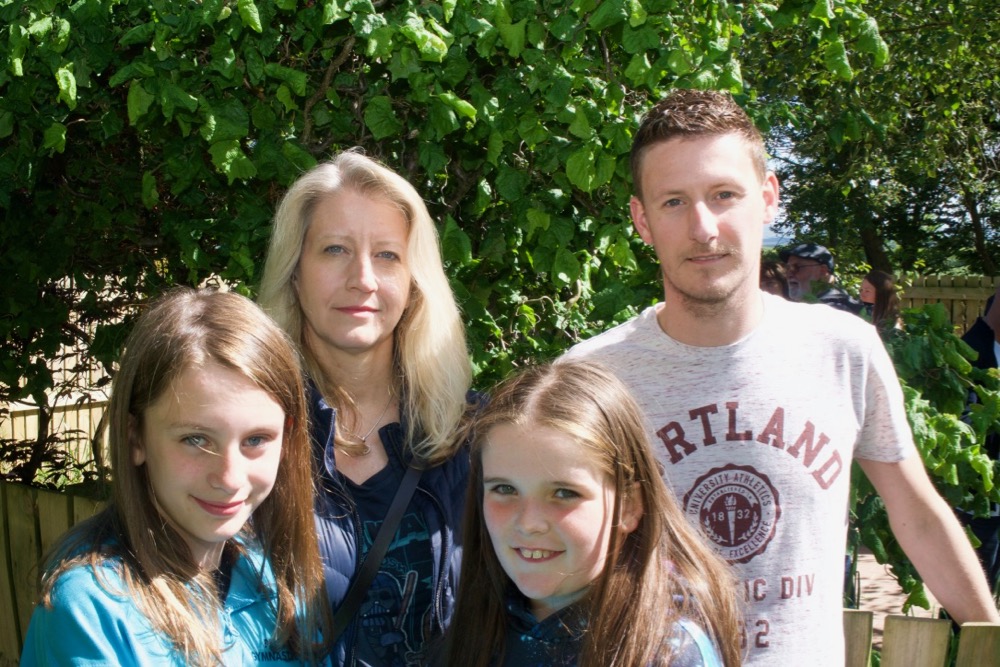 Hilary Ford is Hospice Manager at Marie Curie. She said : "I remember well when Andrew came to me four and a half years ago. I would like to thank Andrew particularly on behalf of Marie Curie, but a big thanks to all of you here today. People get scared of hospices and this garden is just such a wonderful example of how our hospice is not scary and how we can create spaces within it where people can come and use. They can either reflect on their lives or enjoy the life they have left. The sensory garden, once the plants bloom will be a place of colour and movement.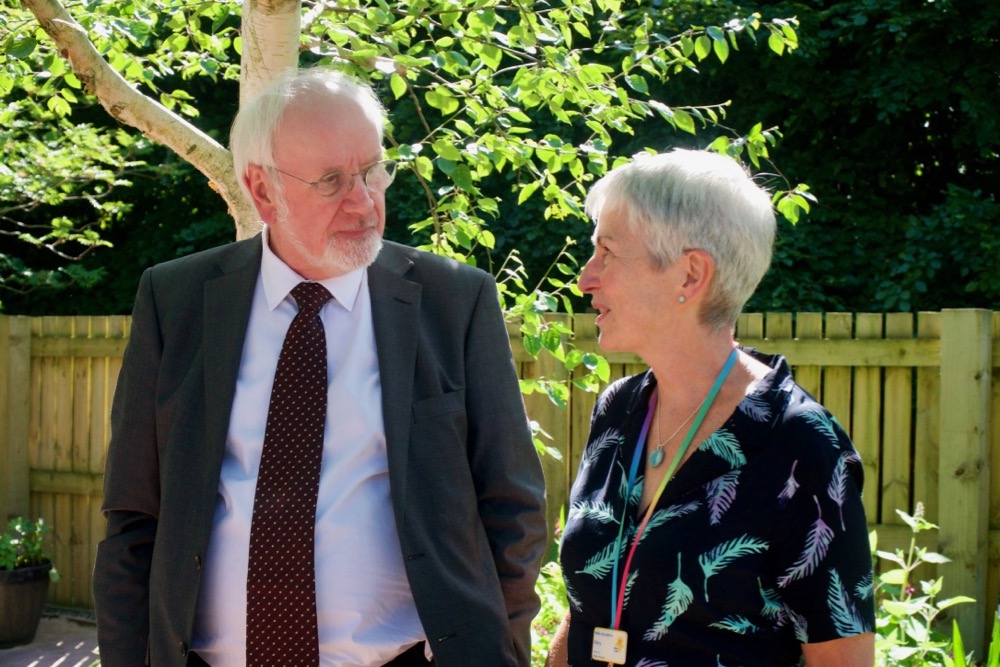 Sarah Smith from Scotland's Rural College also helped with the design and creation of the space. She said : "I want my design to be an awakening so when people come into the garden there's a feeling of energy and life. The sensory garden aims to enlighten the senses, so we have donated plants for smell, sight, touch, taste and – with the rustling grasses – sound. For people to come into the garden and experience that is very healing."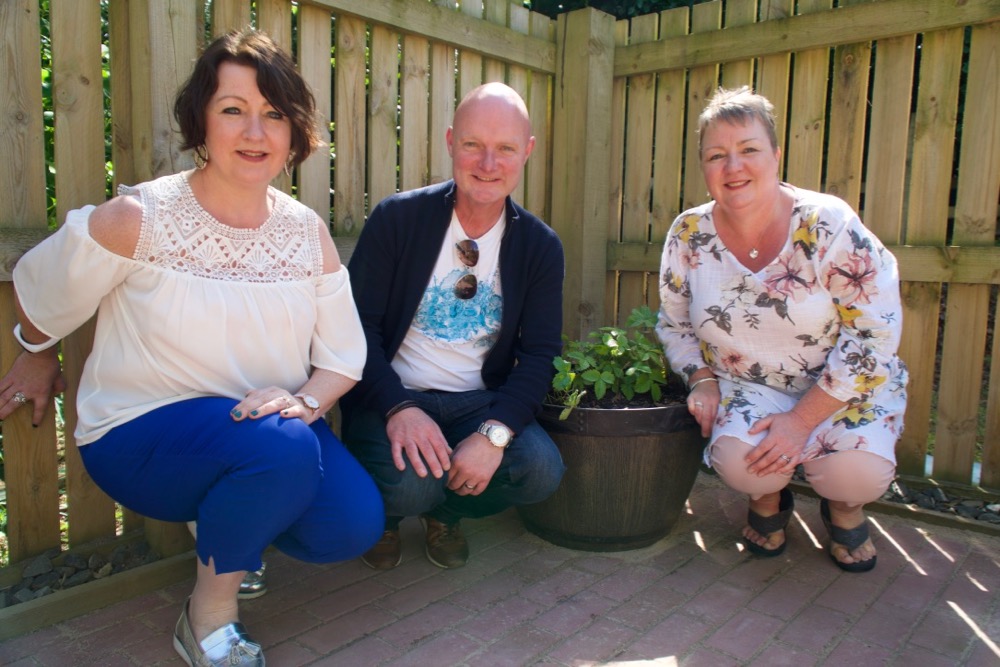 Thanks are also due to Tom Bain, Gladys Stenhouse and Anne-Marie Tuff who remembered their mum Gladys who died in May 2018 by donating some of her garden pots and garden shed to the project. They also donated £300 to be used to buy plants for the garden.
Other support came from Annie's former colleagues at Royal Botanic Garden Eidnburgh, MKM Building Supplies, British Gas and the SRUC.
The Marie Curie Hospice, Edinburgh offers the reassurance of specialist care and support, in a friendly, welcoming environment, for people living with a terminal illness and their loved ones. Providing in-patient care, day therapies and services in patients' own homes, staff and volunteers don't just support the patient but their families and carers too. Relying on generous local volunteers and fundraisers to make this care possible, the hospice needs £8,129 every day in donations.
For questions about terminal illness call the Marie Curie Support Line on 0800 090 2309 or visit mariecurie.org.uk/help