It's not often I travel for a curry. I've often thought of it more as a local kind of thing, so to get me to venture out it had to be a promise of something really special.
I chose my mother to be my plus one as she loves a good curry and I'd heard the Radhuni in Loanhead was quite a glamorous place. Mummy was looking resplendent in a rather fetching fur trimmed bardot top. Indeed there isn't much in the Wilson family wardrobe that hasn't been trimmed with fun fur. I half expect to find my father and the car sporting some fur embellishments before long. Glamorous as we were we got dad to drive us and wait in Ikea with an order for some tea lights.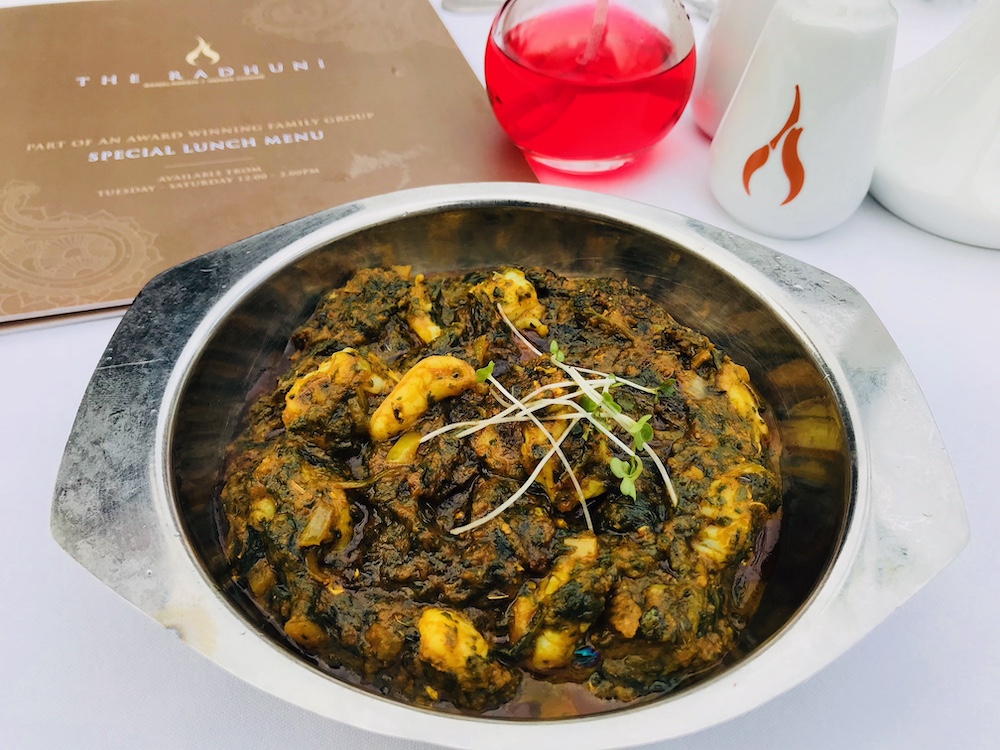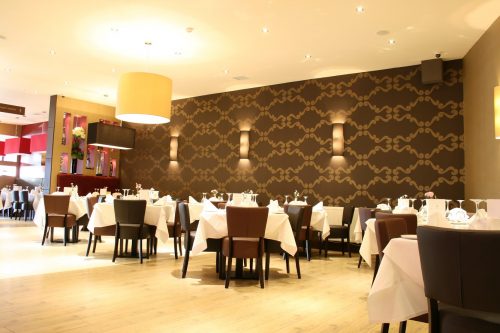 Mother was suitably impressed with the Radhuni's interior and was glad shed dressed up. A small entrance masks a rather grand but inviting dining room. The lighting is stunning and the space is broken up decoratively, giving it a semi-formal but cosy feel.
We have chosen to eat on 'Tapas Tuesday'. Whilst much of the menu is the same as the rest of the week the tapas choice means we can try more dishes. We begin with delicious and meltingly tender grilled and spiced lamb chops and some haggis pakoras. Well, when someone has gone to the trouble of fusion cooking it would be rude not to and they are crisp and tasty.
For mains we opt for three of our favourite curry dishes, chicken Jalfrezie, chicken Korma and lamb Passanda. Korma dishes can be a bit hit or miss I find, but this was one of my all time favourites. There's very much a sense of freshness with the food here and the Pashwari naan was quite exceptional. Despite having small tapas portions we couldn't nearly finish but the waiter kindly wrapped our leftovers up to go.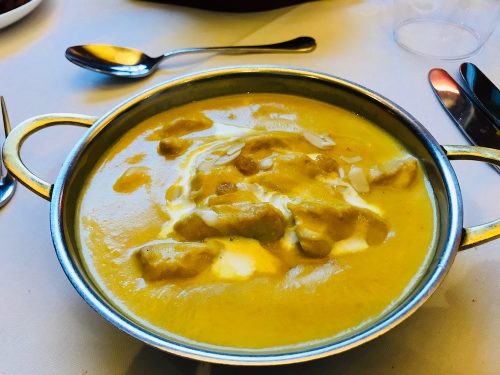 The Radhuni is definitely a cut above the normal curry house and it's well worth making the trip to Loanhead to try it out, even if the chauffeur has to be sent to Ikea. Named the best Indian Restaurant and Takeaway at the inaugural Asian Restaurant Awards and Chef of the Year at the 2018 Scottish Curry Awards I see many more gongs in this establishments future.
The Radhuni is open on Christmas Day from 1-7pm and on Hogmanay from 12-2 and 5-11 pm.
The Radhuni
93 Clerk Street
Loanhead
EH20 9RE
01E1 440 3566
Theradhuni.co.uk