Golden Casket are expanding their Buchanan Confectionery range with the launch of Iron Brew flavoured pastilles across 60 Asda stores.
The brand-new sweets uniquely flavoured using Asda's unique Iron Brew flavour have officially hit shelves and retail at just £1.25.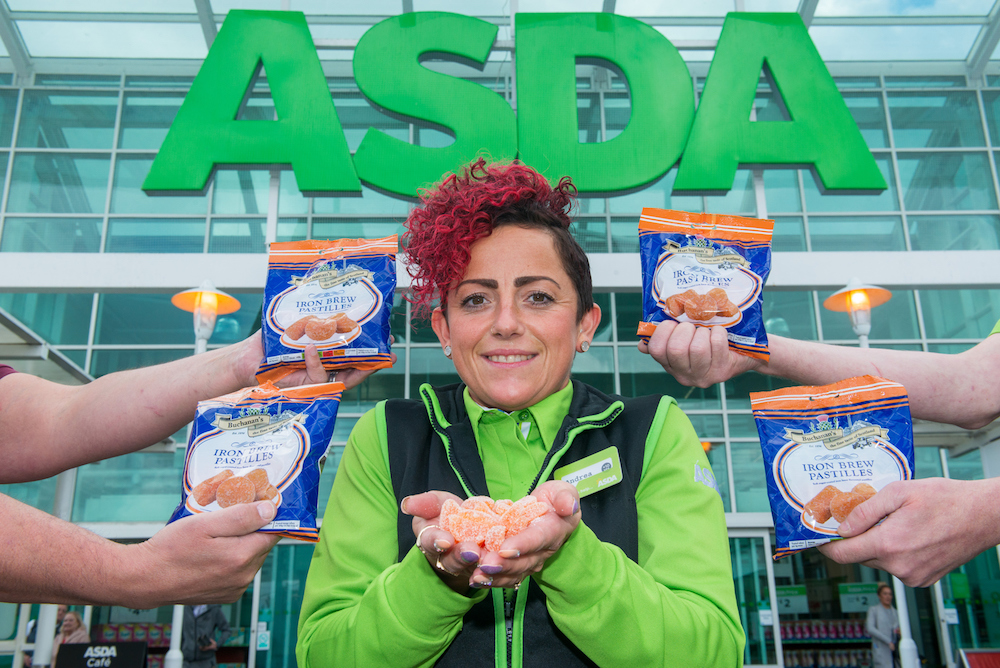 The historic Buchanan Confectionery range established in 1856, has had success in Asda stores with the Iron Brew Pastilles becoming the 21st product Golden Casket supplies to the retailer.
Based in Greenock, Golden Casket's relationship with Asda has developed since 2012 when the confectioner began collaborating to produce the retailer's popular Scottish Own Brand Confectionery range. The range has provided the inspiration for the new Iron Brew Pastilles with the best-selling flavour featured as a sweet.
Robert Murray, Commercial Manager at Golden Casket Group, said: "Following the success of the Iron Brew sweets, which are part of the Asda Own Label range, we're excited to now launch the nation's favourite flavour in pastille form in Asda."
"As consumer trends highlight the desire for soft to eat confectionery, we hope the pastilles with their unique Iron Brew flavour will become a product well worth crossing the road for."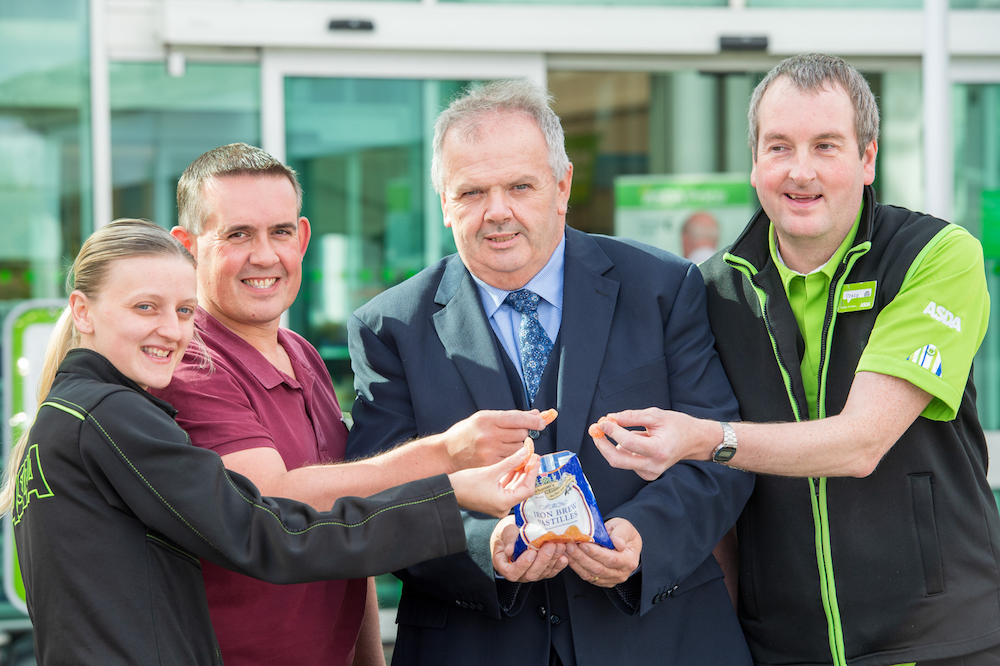 Heather Turnbull, Asda's regional buying manager for Scotland, said: "Golden Casket's ranges are premium quality products which are popular with our customers so it's great to be the first of the major retailers to offer the new Iron Brew Pastilles.
"Feedback from everyone who has tried them has been incredibly positive so we look forward to working with the business closely and continuing to grow our strong relationship in the future."
All photos Ian Georgeson Photography