Tenants at an Edinburgh sheltered housing complex have clubbed together to install a defibrillator, which can be used by any member of the public in an emergency.
The residents at Viewpoint Housing Association's Gillespie Lodge flats in Bruntsfield worked with St John Scotland to obtain and install the life-saving equipment. This is part of the charity's 'St John and the City' project, with more than 135 defibrillators now placed across the capital.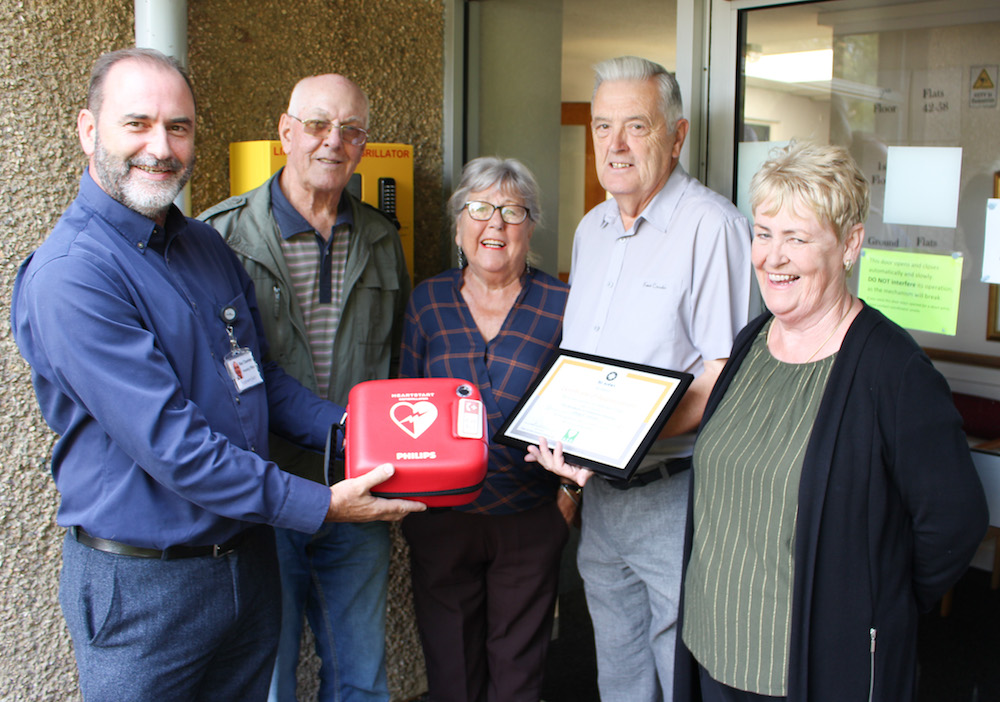 A Viewpoint tenant came up with the idea, someone who had been a paramedic and knows first hand the importance of having a defibrillator available in an emergency.
Defibrillators are vital in the event of cardiac arrest, where the heart suddenly stops beating. Being able to use one within the first few minutes of collapse, to shock the heart back into normal rhythm, can make the difference between life and death.
With cardiac arrest affecting around 70 people in Scotland every week, the residents were keen to have a device available at their flats, as there were none in the local area.
Speaking as the emergency device was officially unveiled, Viewpoint Housing Association Officer Ray Chambers said: "The tenants were determined that a defibrillator should be provided at Gillespie Lodge not just for the benefit of the residents in our 112 flats here, but also for their neighbours in the local community."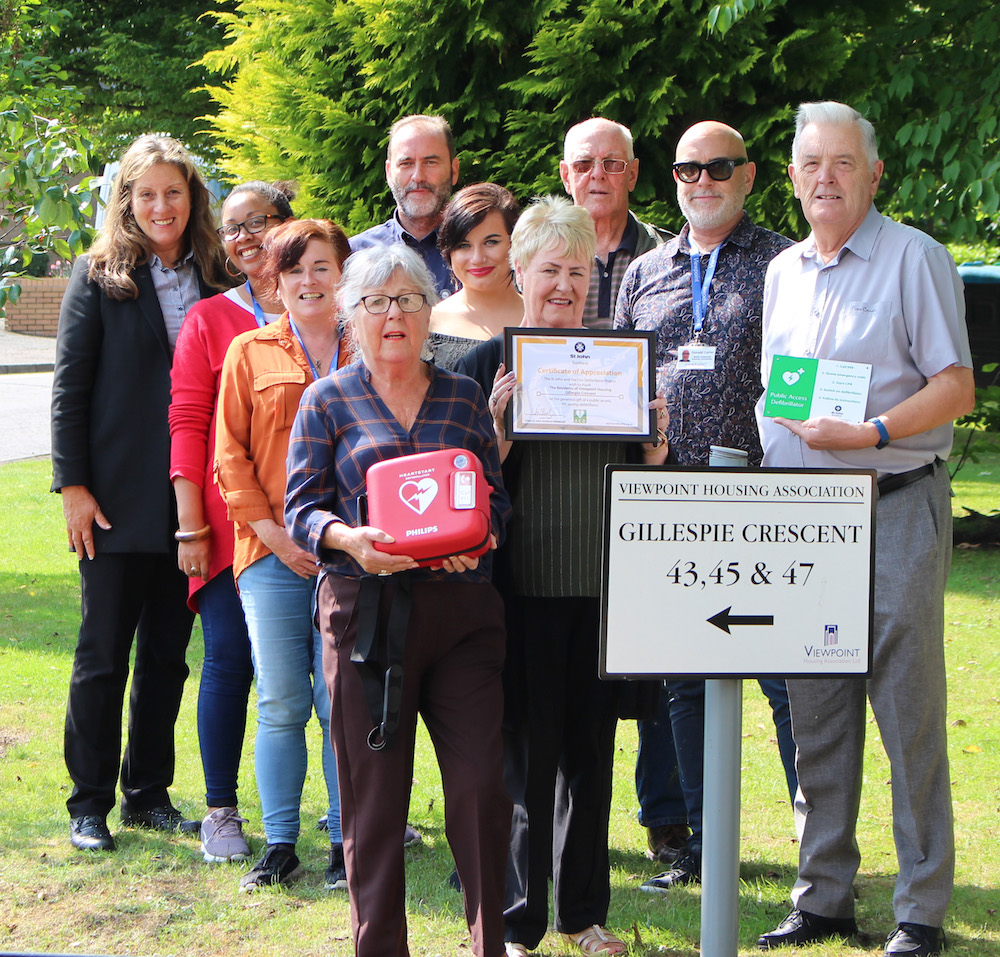 It is thought this is the first Public Access Defibrillator to be installed by a Housing Association in Edinburgh, and the charity behind the project hopes it will inspire others to follow suit.
Volunteer Lynn Cleal runs the St John and the City project on behalf of St John Scotland. She said: "We want to say a huge thank you to the residents here at Gillespie Lodge for their generous donation to provide this defibrillator.
"We hope other residents' groups and Housing Associations will be inspired to install their own defib – the more we have available to the public, the more lives will be saved.
"If any other tenants' groups or community groups are interested in finding out how they can get involved in the project, they can contact us at info@stjohnscotland.org.uk"