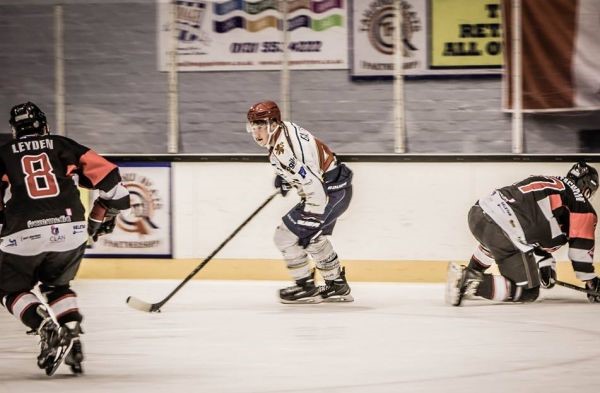 Joel Gautschi, one of the top point scorers in the Scottish National League (SNL) in recent seasons, has been added to Murrayfield Racers' fast-growing roster.
The 27-year-old forward believes the opportunity to play for a team in a competitive league was too good a chance to miss.
The instrument control technician at Torness Nuclear Power Station near Dunbar has a proven track record and Gautschi was the top scorer for Capitals in the SNL last season.
The Tranent-based forward is also the all-time top points scorer for the club.
Gautschi has also iced in 92 games in the Elite League but the talented player has concentrated his energy in the SNL in recent seasons.
The 5ft 9in forward is confident he can once again be among the top points scorers in the league.
Previous coaches have described Gautschi as an impact player and the player said: "I am joining Murrayfield Racers as this is a good opportunity to play for a competitive team in a good league."
Gautschi added: "I felt the Elite League was a level too much for me and feel this new league will be a good challenge.
"Hopefully, it will bring my game to another level."
Tony Hand, the club's director of hockey, believes that the Swiss-born player can add to his already impressive CV.
He said: "Joel wants to improve and I believe strongly that he can improve his game.
"And I am also confident he can post significant numbers for us in our inaugural season."
And Edinburgh-born Hand added: "Joel will be a key player for Racers this season and his signing is a major step forward for the team as we look to hit the ground running."