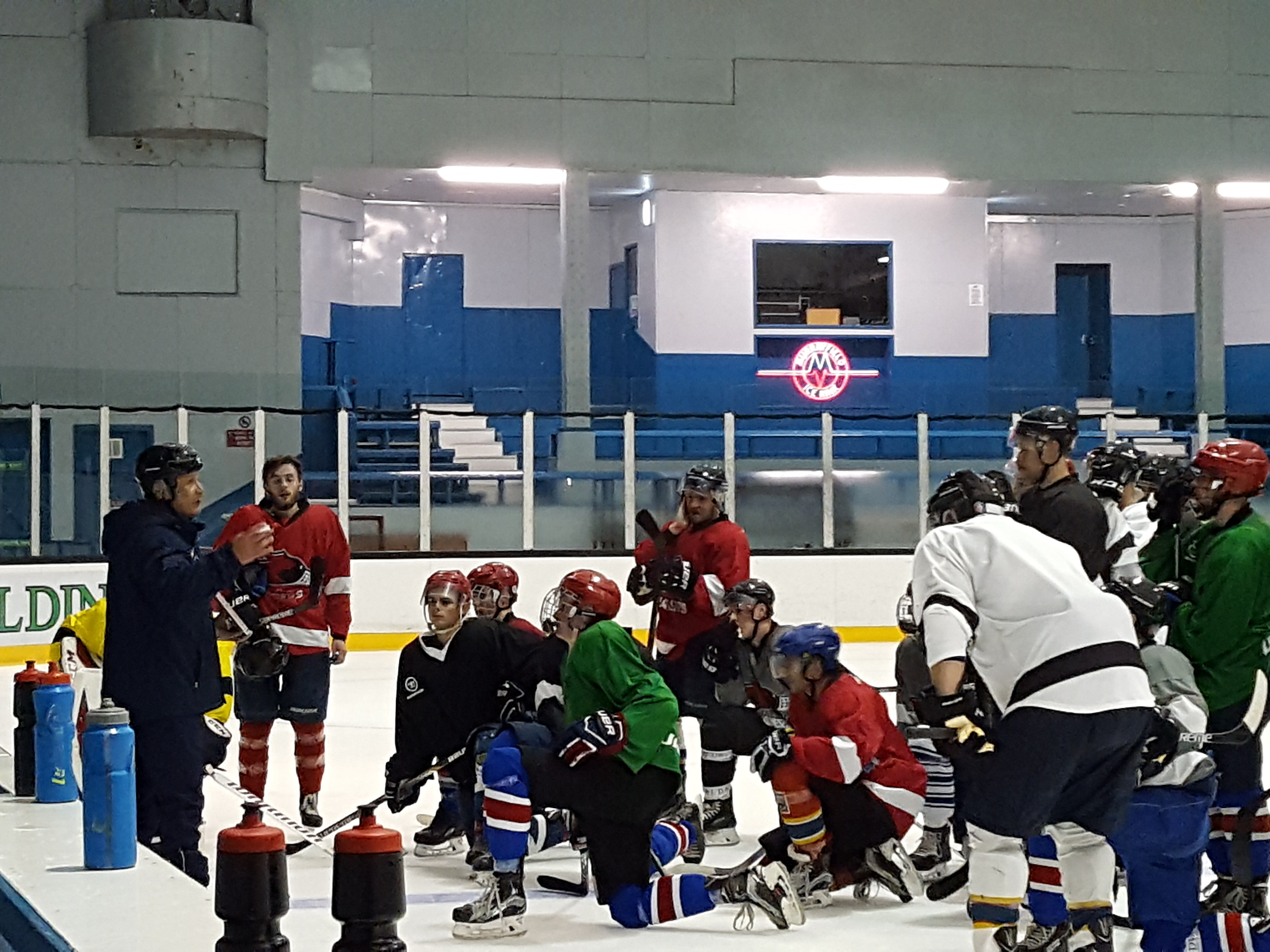 Tony Hand conducted the first training session for re-born Murrayfield Racers on Tuesday night.
The players were put through a rigorous session by the former Great Britain international.
And they face another session later this week ahead of their debut game in a pre-season challenge at Dundee Comets on Saturday.
The return is at Murrayfield on Sunday (6pm) and tickets are available online and at the door.
Hand said that his men will develop game-by-game and the weekend double-header will be a real test for his men.