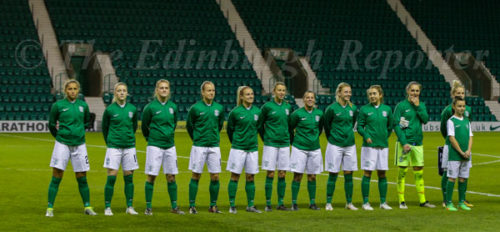 Lizzie Arnot and Kirsty Smith have signed professional contracts with FA Women's Championship outfit Manchester United after leaving Hibernian Ladies during the mid-season break.
Both players have been in tremendous form and have contributed greatly to the club's success.
Former Hutchison Vale winger Arnot, 22, has been with Hibernian for six years. She made 136 appearances, scoring 89 goals.
She recently made her comeback from injury following an operation to repair her anterior cruciate ligament (ACL) in her knee.
Two onths ago, she scored five times in Hibernian's 9-0 thrashing of Celtic in the SWPL Cup Final.
24-year-old Smith has been at the club since the age of 11 and has made 176 appearances scoring 39 times.
The talented pair will team up with their former Hibernian Ladies manager Willie Kirk who recently joined Manchester United as assistant to manager Casey Stoney.