Does your script need surgery? Your neck need nurturing?  Your campaign need kickstarting?
If you're an accredited participant in this year's Fringe, you can find help with all of these things and much more in the Fringe Central Events Programme – and all of it is totally free.
With the help of an outstanding panel of young curators, the 2018 Fringe Central Events Programme has been hugely expanded to offer a wide choice of talks, seminars and workshops to anyone who's taking part in this year's shenanigans.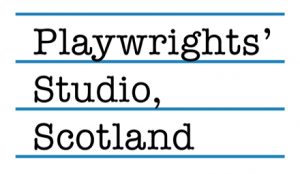 Playwrights' Studio Scotland is running six sessions on everything from verbatim theatre to the (financial) business of playwriting, visual and non-verbal storytelling and intergenerational drama. The National Centre for Circus Arts invites artists, bookers, directors – and circus fans – to join in some friendly debate exploring factors that shape the world of the circus. And if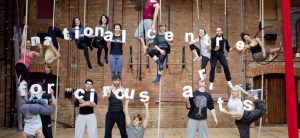 you're hoping to develop your career, the Royal Conservatoire of Scotland (RCS) and E15 Acting School are both holding auditions at Fringe Central.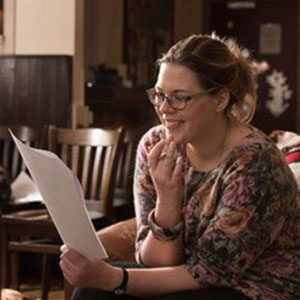 'Civil disobedience becomes a sacred duty when the state has become lawless and corrupt' (Mahatma Ghandi).  Feeling radical? In Disobey: Art as Activism in a Time of Turmoil Civil Disobedience asks whether art has the power to generate social and political change. Meanwhile, in a practical workshop for performers and theatre makers, Caitlin Skinner (Scottish Drama Training Network) (right) looks at Devising Theatre for Social Change.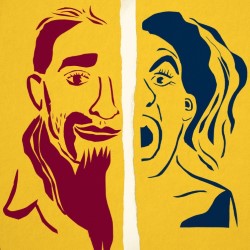 As the underground drag scene grows in prominence, it increasingly informs cultural discussions around such issues as gender, race and sexual orientation. In Dragging You into the Mainstream, Civil Disobedience offers a provocation delivered by Courtney Act followed by a panel discussion and Q & A session. Drag duo Hasadick and Rosay also host this year's LGBTQ mixer, bringing queer artists together and creating a network of potential collaborators worldwide.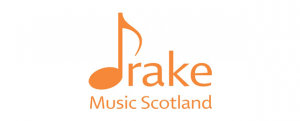 If you identify as a disabled artist, Drake Music Scotland and Gig Buddies invite you to a mixer for drinks, connections and celebrations. In 2015 RCS launched a degree course to train D/deaf performers, and on 14 August RCS's Rita McDade leads BSL and English D/deaf Culture, a session for those interested in or currently working with D/deaf performers,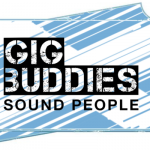 exploring the possibilities of collaborating between languages. Other events cover dyslexia, and the work of BSL Interpreters. Disabled musicians are often limited by lack of access to a stage – and by the attitudes of programmers and audiences; in Let Me On Stage Neil Patterson (Drake Music Scotland) and Sam Maggs (Gig Buddies Scotland) explore the issues and discuss the work of Gig Buddies Scotland's Real Gigs In Real Venues initiative.
Maybe it's your first time at the Fringe? On 3 August there's a session just for you – go along and meet Fringe Society staff and learn about all the support that's there just for the asking, and how you can access the services provided as part of your registration.
Other events offer advice on how to get your show noticed, make the most of online listings, DIY ticketing options, sponsorship, contracts, intellectual property and lots, lots more – including that all important 15 Minute Get Out (and Get In).

You don't have to be a performer to benefit from Fringe Central. In Make it as an Arts Journalist, Thom Dibdin (The Stage, All Edinburgh Theatre) shares his experience of the changing world of arts journalism over the past 25 years, while Meet the Media offers you the chance to meet journalists face to face and find out how they can help promote your show.
On 15 August The List and Edinburgh Festival Fringe Society discuss The State of Arts Criticism, and ask whether, in the new world of social media, reviews from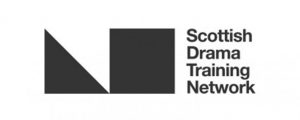 publications matter any more. If it's technical backstage skills that interest you, employability project Staged for Life is running sessions on sound and lighting, while the Scottish Drama Training Network's Access All Areas: Creative Work Backstage event will take the form of a panel discussion about starting out in technical theatre and the learning and career pathways open to young people in Scotland.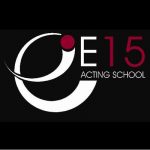 At some point all that performing/reviewing/producing (and partying?) is likely to take its toll. You need to look after yourself, and in the Fringe Central Sanctuary you can do just that; it's a calm silent space where you can relax in peace, and you can even book a free neck and shoulder massage.
Fancy something a little more active? From Worrier to Warrior is an introduction to Anahata yoga– 'no Lycra, spandex or previous experience required'. East 15 Acting School is offering two voice and movement workshops to keep 'your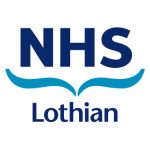 voice, your body and your playful imagination alive during a demanding run', and Dr Pippa Wheble can help you with performance anxiety through mindfulness, breathing and meditation.  Your mental health is of course just as important; NHS Lothian offers A Mentally Well Fringe, while Mental Health Foundation hosts a workshop to examine the challenges that come with artistic work exploring mental health.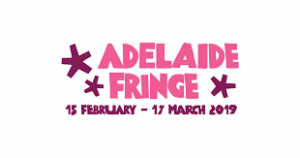 And what about 2019 and beyond? You may be concentrating on 2018 right now, but next year's festivals are already in the planning – come and meet representatives from other fringes around the world, from Brighton to San Diego, Montreal and Adelaide, or find out how touring works in both London and the rural UK. Closer to home (well mine, anyway…) on 25 August you can Meet the Venues – come along,  pitch your 2019 show and see some venues in action.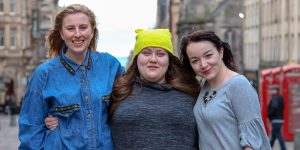 2018 is Scotland's Year of Young People and since January panellists Myfanwy Morgan, Linzi Clark and Liz Ancell have been working with Fringe Society Staff to develop the Fringe Central programme. They've been involved in marketing, promotion, workshop selection and programming – and the results are impressive.

You can read about all the Fringe Central events, and the panel's top tips and recommendations here or pick up a copy of the special brochure from the Fringe Shop on the Royal Mile or (from 30 July) from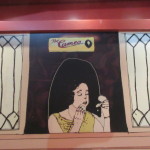 Fringe Central in the Appleton Tower (corner of Windmill and Chapel Streets, EH8 – just off George Square.)
Also inside is advice on how to get round the city, what to do in an emergency, and details of the many discounts that come with your Fringe registration, from a free cake with your hot drink at Mademoiselle Macaron to student discounts at the Cameo Cinema and a whacking 25% off treatments at Pure Spa & Beauty.
Fringe Central is there for you – make sure you use it!
Please note that although all events are free, many are ticketed – book online, or from 30 July visit Fringe Central reception.