Taking some of their own advice, Boots on Princes Street have given their make-up department on the ground floor a makeover.
On Saturday 5 May 2018 you will be able to celebrate the new look with them during their #FeelLikeNew campaign. Then you will be able to have a look around the new make-up section with some new and exclusive products which you can only buy at Boots.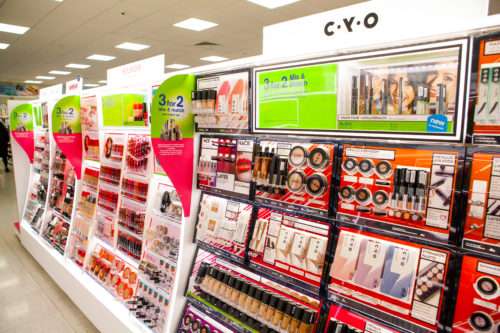 Andrew Robinson, Store Manager, Boots in Edinburgh, Princes Street comments: "We know that our customers love trying out all of the latest new beauty looks, so we're thrilled to bring them some exciting new brands and the very best inspiration from our team of experts.
"We've carefully looked at every aspect of how our customers like to shop and experiment with beauty, and hope that they will have a lot of fun exploring the new beauty layout and design. We're holding a customer event to celebrate, and would like to invite the whole community – we know that there will be something for everyone to love."
The new brands include CYO, Age Perfect and Obsession with L'Oreal, Revlon, Sally Hansen and more.
CYO is a new range at Boots which offers multi-functional products that you can mix and match to your heart's content.
There is also a similar event taking place at Boots Gyle Centre on Saturday 5 May from 11am to 6pm.