A Red Arrows Hawk T1A has been flown into East Fortune by the Royal Air Force to go on display next to Concorde.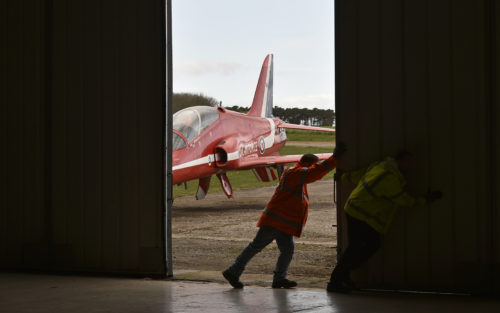 The Ministry of Defence has loaned the iconic plane through RAF Heritage and it is the only Red Arrows Hawk on display anywhere in the UK. It was built in 1980 and was used by the aerobatic wonders until 2012.
It used to fly next to Concorde so it is appropriate that it is placed right next to the supersonic aircraft in the hanger at the National Museum of Flight.
One of the occasions when the Red Arrows came to Edinburgh along with Concorde was on 1 July 1999 when they flew past for the opening of The Scottish Parliament.
The newly acquired exhibit was flown that day by team leader Red 1 Wing Commander Simon Meade.
Dr Gordon Rintoul, Director of National Museums Scotland said: "The National Museum of Flight is home to one of the best and most varied aviation collections in Europe, and the iconic British Aerospace Hawk used by the famous Red Arrows is a terrific addition. We are grateful to the Ministry of Defence for this generous donation which is sure to be hugely popular with our visitors."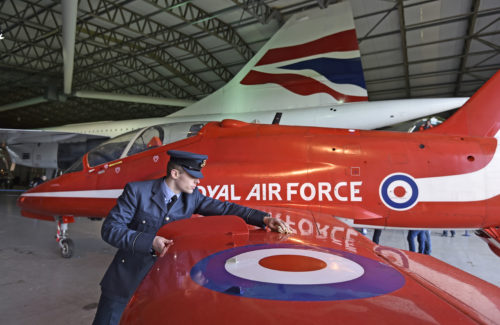 Aircraft manufacturer Hawker Siddeley (now BAE Systems) designed and built the Hawk as an advanced training aircraft for RAF fast jet pilots. The prototype first flew in 1974 and Hawks entered RAF service in 1976. More than 1,000 have been sold worldwide including to the UK, Canada, Australia, Finland and Zimbabwe.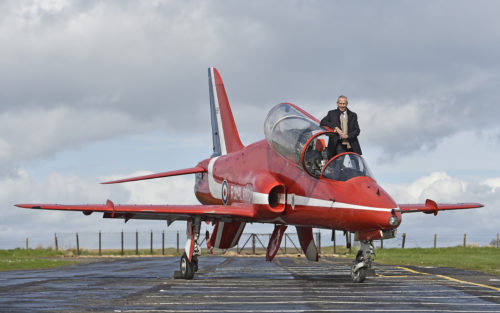 The Hawk T1 version is currently used by the RAF for fast-jet pilot advanced training. While it is used primarily in the advanced flying-training role, it is equipped to an operational standard and is capable of undertaking a war role.
Air Chief Marshal Sir Steven Hillier, Chief of the Air Staff said: "The RAF in Scotland has excellent links with National Museums Scotland.  In this, the RAF's 100th year, we seek to commemorate, celebrate and inspire. I can think of no better place than the National Museum of Flight for a Red Arrows Hawk to be displayed and help promote these themes."
Photos Neil Hanna Photography
www.neilhannaphotography.co.uk
07702 246823