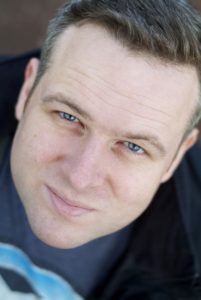 Local author Ed James' latest book 'In for the Kill' (retitled) is due out next week.
A university student is found strangled to death n her bedroom but when embattled DI Simon Fenchurch is called in to investigate, the case strikes dangerously close to home.
On the surface the victim was a popular, high-performing student but as secret grudges against her emerge, so too does evidence that she was leading a double life working on explicit webcam sites for seedy London gangsters.
Everyone Fenchurch talks to knows a lot more than they are willing to tell and before long he's making new enemies of his own, threatening to push him and his family past breaking point.
With too many suspects and not enough facts, Fenchurch knows his new superiors are just waiting on him to fail. They want him off the case and off the force for good.
His family is in more danger than ever before. So how deep is he willing to dig in order to unearth the truth?
Following hot on its heels, the fifth Fenchurch book 'Kill with Kindness' (retitled) will be published on 7 August.
Ed is currently working on another Scott Cullen book featuring the Edinburgh detective. He said: " It's coming along nicely and will be the wildest ride Cullen's had so far. I'm aiming for an October release as I've got to fit in in between my Thomas and Mercer books. I promise that if one does well, it won't take as long as for the next book. Promise."
The prolific writer is also finishing off the first book in a new series set in Seattle. The FBI thriller should be released in February 2019 with sequels out in May and August of that year.  Ed continued: I'm really excited about it, mainly as I'm getting quite burned out by police procedurals and needed a change."