When the Buddha statue was stolen from the Dhammapadipa Temple on Slateford Road it caused an outrage. Now the devastated members of the Thai Buddhist Temple have been given an appropriate, if weighty, solution to the problem.
A skilled stone carver in Thailand created a new four foot high Buddha weighing 250kg. This was paid for by the Thai community in Edinburgh and the Lothians who raised funds to ship over the replacement all the way from the Far East.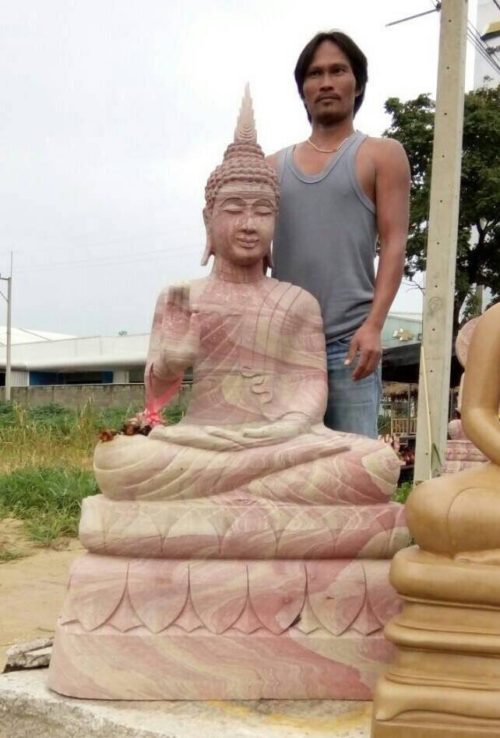 Even though the new Buddha is carved from stone and although it is extremely heavy, the temple has been forced to increase security measures with CCTV to prevent any repeat theft.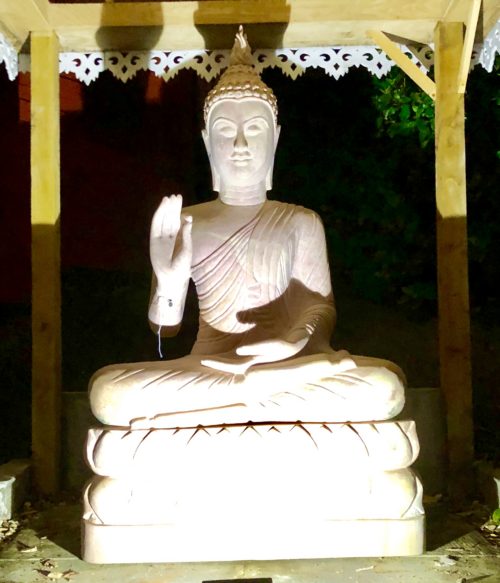 The Temple – formed in 2005 in response to the Asian Tsunami – is now using the arrival of the new Buddha to plan an expansion of its free meditation classes across Edinburgh.
Deputy Abbot Prasert Prommala said although the local public and police response to the theft of the statue in September 2016 lead to a man being charged, the Buddha was not recovered.
He said: "As a result of the high profile media attention this incident received, a stone carver in Thailand heard about this and as Buddhists hold Buddha Statutes with the upmost reverence, it struck a chord with his community spirit and agreed to create a beautiful replacement statute.
"Once it was completed, it was shipped over to Edinburgh where it now takes pride of place in our front garden overlooking Slateford Road.
"We hope the passing community enjoy seeing this outstanding statue as they pass our Temple as much as we do.
"Even though this new statue is 250kg, we have taken nothing for granted and upped our security with a state of the art CCTV system, anti-theft bolts and security lighting.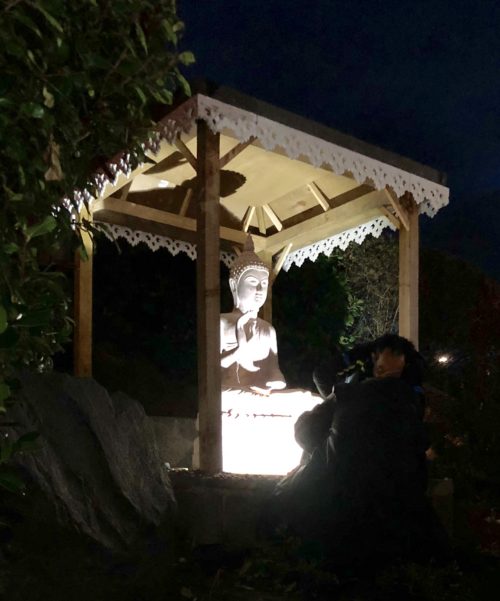 "It's a shame that we needed to divert our finite funds to prevent thieves stealing such a religious symbolic statue, but we would be heartbroken if anything further happened to our new and loved statue."
The Temple has an open door policy for all who are interested in Buddhism, Thai Culture and Meditation.
Deputy Abbot Prommala added:  "We have begun free meditation classes to students and staff at Napier University and Edinburgh College and these have proved to be hugely popular. We plan to expand this in different parts of Edinburgh depending on levels of interest, so we are keen to hear from people interested. They should come to the Temple at any time or contact on Dhammapadipa@hotmail.com"
The Temple is a registered charity that supports 20,000 Thai citizens living, working and studying in Scotland. They also do outreach work giving support to Thai citizens who have become destitute, victims of crime, including domestic and race hate abuse. Police Scotland has trained and authorised the Temple to be a "Third Party Reporting Centre". They actively connect in with a number of local charities to assist with this support.