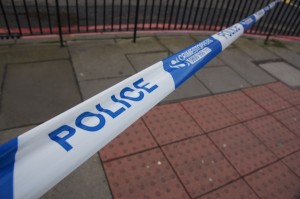 Police are looking for a thief who was believed to have been "doused in beer" following a break-in at the Mid Yoken bar in Craigmount Brae which took place around 5.20am on Saturday morning.
The suspect knocked a beer tap open after breaking into the premises and officers believe he was doused in beer before fleeing the scene.
The suspect is 5ft 10in,  medium build and was wearing black clothing and a black ski mask. He also had a backpack and a mountain bike.
Constable Richard Boyle said: "While it appears nothing was stolen, the pub has lost some stock, due to the beer tap being knocked open.
"As a result of this, we believe the suspect has been doused in beer and so anyone who recognises the description of this male, or who saw someone covered in beer in the East Craigs area during the early hours of Saturday morning, should come forward.
"In addition, anyone who saw anything suspicious around the Mid Yoken pub during the early hours of Saturday morning, or who has any other information that can assist with our inquiries, should also contact police immediately."
Anyone with information is asked to contact 101.