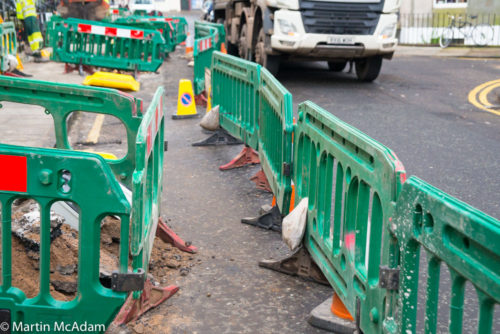 Kristina Currie who owns Bon Tot on St Stephen Street is furious with utility company Scottish Power who began works outside her shop last Saturday which even now are unfinished.
The workmen said last week that the remedial work to fix the intermittent power cuts on the street would be completed by Tuesday 19 December.
Despite Kristina's attempts to engage with Scottish Power on social media, so far nobody has yet contacted the children's shop owner to offer any information or updates.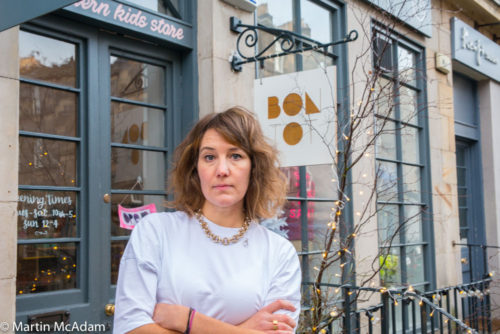 No work has been done to make the area safe, and several of Kristina's prospective customers have simply been unable to get into her shop.
There is a temporary walkway outside that is not wide enough for a wheelchair. Most Bon Tot customers have buggies and it is impossible to navigate the walkway at this most busy time of the year.
Kristina said : "On 21 December, somebody in a green uniform looked at the barriers without coming to speak to me and left without doing anything.
"I have been advised the hole cannot be filled in before Christmas which is totally unacceptable considering nobody is working on it!"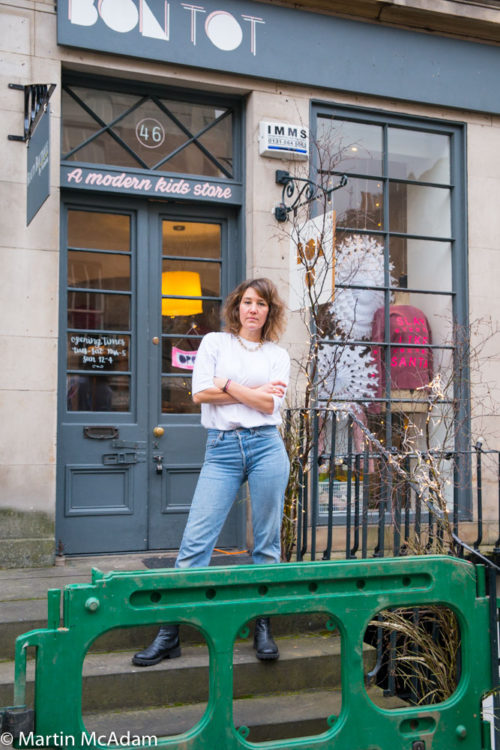 Kristina contacted her councillor Gavin Barrie who told The Edinburgh Reporter : "I share the shop owner's frustration that whilst this type of work may be necessary, Scottish Power can't manage to maintain proper access both into and around the businesses that depend on customers coming through their front doors.
"I could go on at length about the Utilities Act that suppresses the powers of the council to force action on this type of thing."