To say being a referee has never been an easy profession would qualify that assertion as a leading contender for understatement of the year. My late father was a referee back in the early 1960s. Not at professional level but at amateur league games in Aberdeen. Being a referee stuck with him long after he stopped officiating. Whenever he and I went to games he would inevitably analyse and criticise the referee's performance. I used to think if my father was being critical of his contemporaries what chance had the poor refs?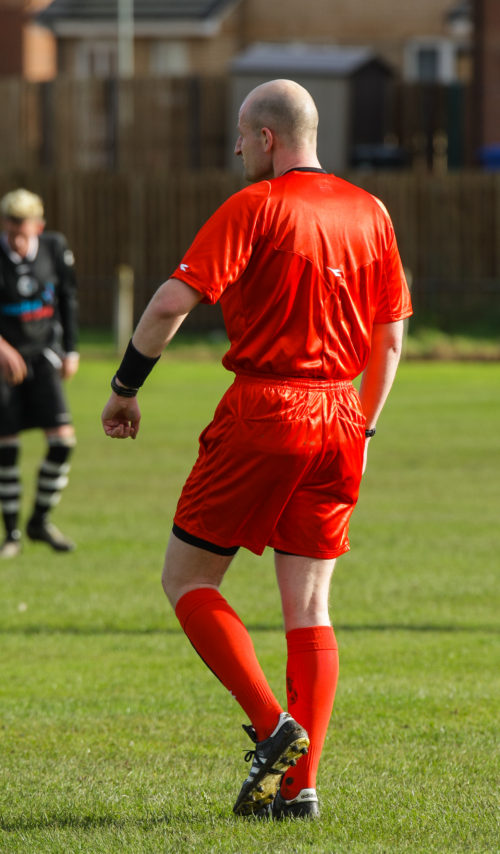 Over the years football fans have written about so many decisions that have gone against their team if you printed them all it would destroy a fair percentage of a Brazilian rain forest.
We all like to have a go at referees but no one can seriously believe that officials in this country act with anything other than integrity.
In years gone by, I hurled verbal abuse towards the likes of Hugh Dallas, Willie Young and Brian McGinlay. It's only now that – and I never thought I would say this – I appreciate Dallas and co. for the qualities they had.
I have a fair degree of sympathy for the man (and, in these diverse times, woman) in the middle. Fifa bring in so many changes – for example does anyone totally understand the offside rule nowadays? – and there are phrases used such as 'active' and 'inactive' meaning there is far more probability of refs getting things wrong than was the case in years gone by.
A couple of other things have changed since the days when my father refereed in the early 1960s. Firstly, players are now far more likely to try and con the referee to gain an advantage. Behaviour such as diving, faking injury and over reacting to challenges are commonplace no matter where you go. The waving of an imaginary card from some players really irritates me. Sadly, this behaviour is a sad reflection on society in general. Youngsters watch players feigning injury etc. and think it's acceptable.
Another sad reflection on society is when referees get abusive messages, threatened and see their family targeted for verbal abuse just because they give decisions some fans don't like. At the risk of sounding like an old-timer from days gone by, there seems to be a lack of respect throughout society these days. Officialdom seems to be a prime target. We hear more and more stories of fire fighters being attacked on their way to incidents, of nurses being attacked at hospitals and police also coming under attack. It is said football reflects society. We may be dismayed by the lack of respect by some footballers to referees and their assistants, the haranguing of the men/women in the middle and the verbal attacks after the game, particularly through the media – but should we really be surprised?
As in any other profession, referees can make mistakes. With the huge sums of money in the game, one can argue that such mistakes can prove costly, the difference between winning and losing, relegation and staying up, winning trophies and not winning trophies.
However, decision-making is what makes football the game it is. So, a referee makes an error. Does it really need to be replayed again and again on television, analysed by pundits who have never refereed a game in their life, and dissected by feverish tabloid newspapers eager to sell copy? If so, what about the player who misses an open goal, misses a crucial penalty or the manager who selects the wrong team? This happens every week and is mentioned in dispatches but is generally considered part of the 'win as a team, lose as a team' philosophy.
It's also been stated that some referees lack a sense of humour. Perhaps, but that can be said of anyone in any profession. Doubtless there are many football players who are seriously lacking in the humour stakes. In any case, I have seen some referees display their humourous side. I recall a game at Tynecastle last season when Hearts impressive full back Callum Paterson voiced his disagreement with the referee (if memory serves me well it was Bobby Madden)
'Yer ***in joking, ref!' exclaimed young Mr Paterson. 'That wis a corner!'
'Do I look like I'm ***in joking?' replied the official. 'It's a goal kick.'
Paterson beat a hasty retreat with a smile on his face and I couldn't help thinking 'Can we have more of this?'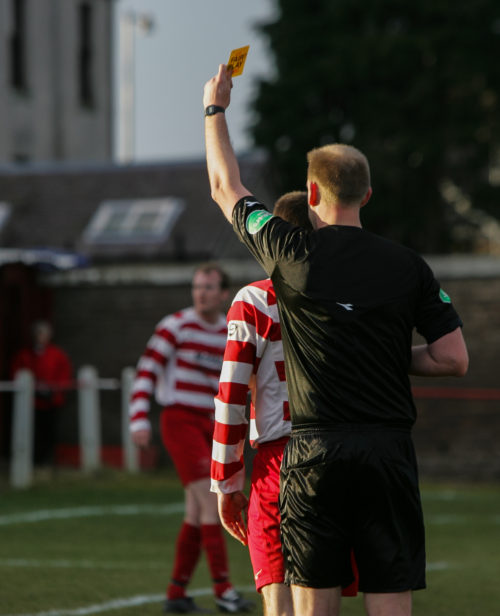 Some say referees know the rules of the game but don't understand the nature of how it's played. They argue a common-sense approach is often superseded by the need to apply the rules diligently. However, I have witnessed numerous occasions where the ref has shown common sense. For example, at the Hearts v St Johnstone game at the end of October, Hearts young full back Jamie Brandon was booked early on by referee Nick Walsh and for a while after was in danger of letting his inexperience result in him being shown a second yellow card and, therefore, being ordered off. But, after another indiscretion from the young defender, Mr Walsh took the player aside and had a word in his young ear. While we weren't party to what was said, it was clear the referee was telling the Hearts youngster to calm down or he would receive a second fatal booking. Sound judgement by Mr Walsh which wasn't particularly pointed out at the time.
The authority of the referee has never been questioned as much as it is at present. Perhaps players, managers and fans should think back to the days of Tom 'Tiny' Wharton, a larger than life referee who stood no nonsense from the footballers of the 1960s and early 1970s. Celtic's Bobby Lennox once chased after Tiny during an Old Firm game after the ref awarded Rangers a penalty kick. Lennox insisted vehemently it was never a penalty.
'I think you'll find, Mr Lennox' Tiny Wharton said firmly' 'if you check the newspapers tomorrow that it was…'