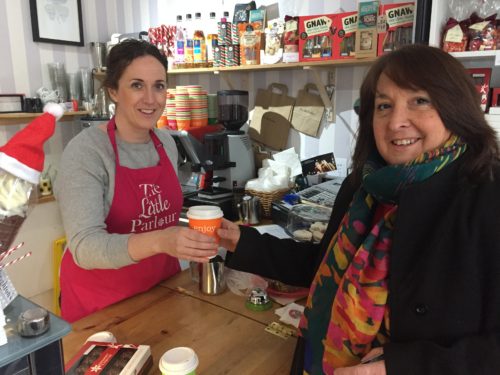 Christine Jardine, MP for Edinburgh West, was on South Queensferry High Street yesterday to support local business on Small Business Saturday.
The campaign promotes small businesses across the UK, which form the back bone of local high streets across the country.
Ms Jardine said: "South Queensferry has one of the most beautiful streets in Scotland, with some outstanding and unique small and independent businesses, as well as its view of our bridges.
"It was a pleasure to chat to some of the business people and hear their thoughts on what our communities need.
"But its also important to remember that small businesses need our support more than once a year – Small Business Saturday is a focal point, but I hope it will encourage people across the country to buy local and support the quirky and vibrant business that brighten up our communities."