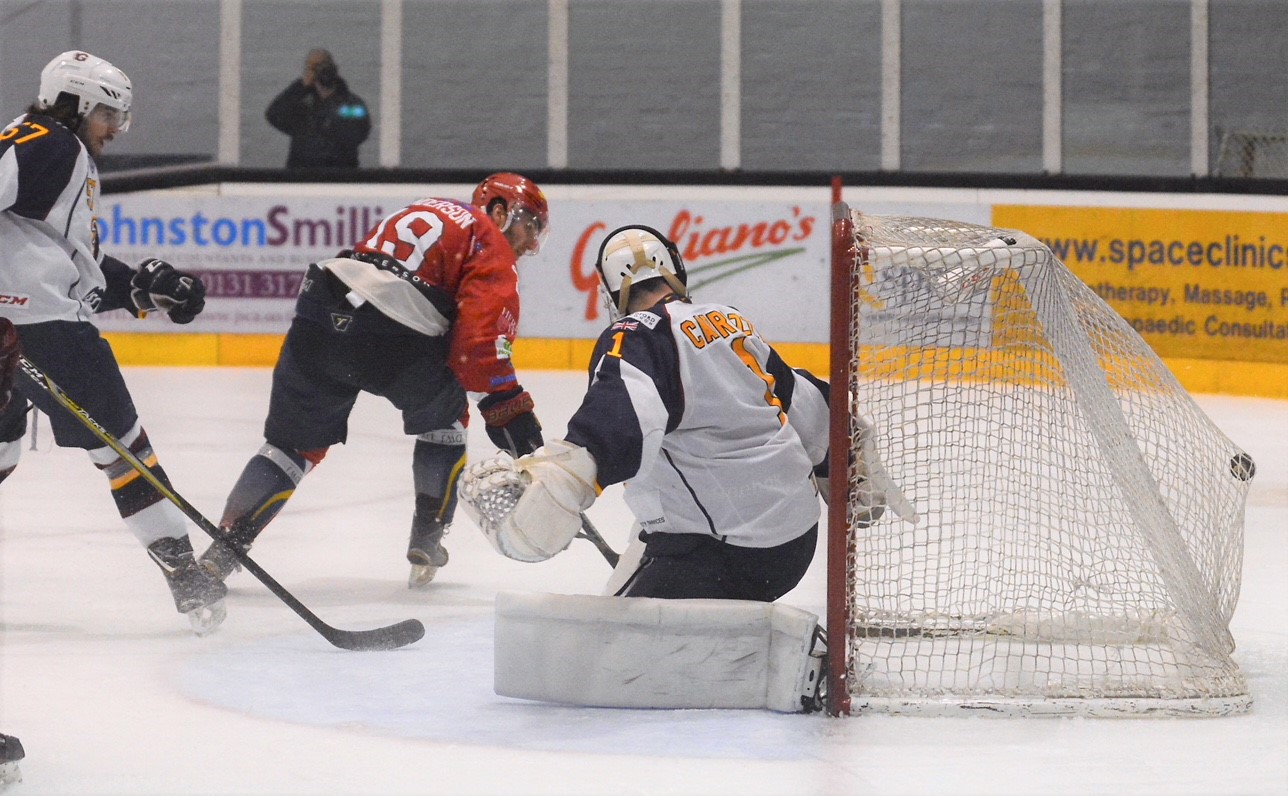 Jock Hay and Mike D'Orazio have welcomed trialist Ainars Podzins as they take over coaching duties at Edinburgh Capitals.
Podzins is expected to make his debut against Belfast Giants at Murrayfield on Saturday (face-off 5.45pm).
Former coach Dmitri Khristich has flown home to the Ukraine leaving club stalwart Jock Hay and captain Mike D'Orazio running the bench.
Podzins can play on either the left-wing or at centre ice and he has played under-16, under-17 and under-18 for Russia.
He is looking to impress the new coaching team who take over as Capitals prop up the 12-strong Elite League with six points from 24 games.
They have lost their last six games and are 11 points adrift of second bottom Dundee Stars and 19 behind Milton Keynes who occupy the eighth and final play-off place.
Hay, who by day runs a taxi repair business less than a mile from the rink, said: "I'm not going to criticise the previous coach as 95 per cent of our problems are down to the players.
"The fans have been upset by their lack of passion and intensity and Michael and I hope for a change of attitude."
The former captain of Murayfield Racers, once Britain's most decorated club, welcomed the addition of the 25-year-old newcomer and added: "We start afresh.
"Changes should have been made earlier but, for whatever reason, they were not.
"We'll work with what we have and we will make changes, not drastic ones, with the aim of making us a better team.
"We can only try and we have to do something different as we are not getting anywhere.
"However, coaches can only lay down a game plan and it is up to the players to go on the ice and execute it."