In the first of two sales this week, Bonhams have almost 400 lots of Asian Art ranging from mugs and vases to camphor trunks and kimonos.
A beautiful blackwood and marble table formed the centrepiece of the showroom display which we were invited along to for a sneak preview.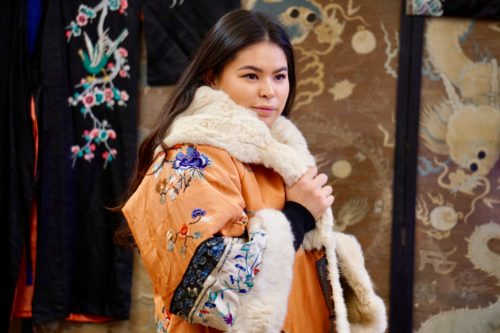 Eraena Valery is a viewing assistant with Bonhams, and here she wears a winter fur-lined silk embroidered coat, dating from the Qing Dynasty in the 19th century.  This item is expected to sell for between £400 and £600.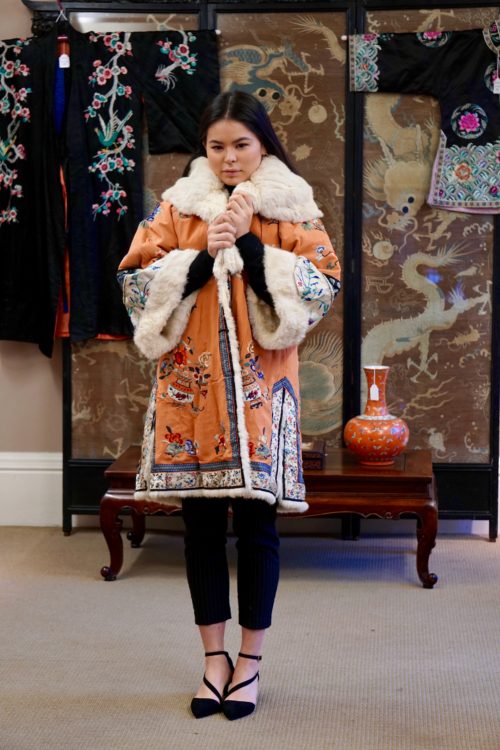 The coral ground embroidered with vases issuing peony and floral sprigs all over is lined with real animal pelt.
Here are some of the other beautiful items on display at the viewing today. The sale takes place on Tuesday 5 December 2017 beginning at 11.00am.
Some beautiful lots in Bonhams showroom today ahead of the Asian Art Sale there tomorrow morning @bonhams1793 pic.twitter.com/yg7V7f34jq

— Edinburgh Reporter (@EdinReporter) December 4, 2017
And here is the catalogue: