A free event 24 Doors of Advent returns until 24 December as part of the Edinburgh's Christmas celebrations, allowing you to get behind the doors of a variety of Edinburgh venues and organisations.
There are many new doors this year including John Sinclair House, the Filmhouse and Lauriston Castle. Some tours have to be booked in advance at Edinburgh's Christmas website.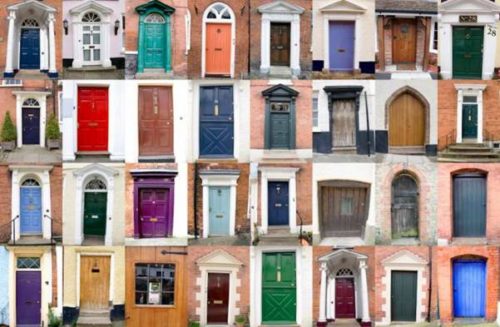 Following 3 years of development, the iconic McEwan Hall – named after the founder of Edinburgh brewing firm William McEwan – opens its door to audiences keen to admire its spiral stairs and doomed roof built in Early Renaissance style.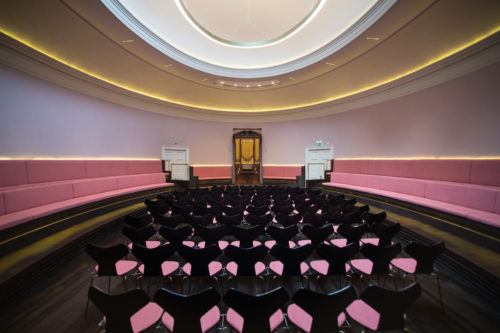 Also newly refurbished, St Cecilia's Hall originally opened in 1763 and is now the oldest purpose-built concert hall in Scotland. It is the only place in the world where audiences can enjoy eighteenth century music in an eighteenth century concert hall played on eighteenth century instruments! It contains one of the world's most important collections of historic musical instruments.
Football fans can peek behind the scenes of one of Scotland's most historic and iconic football clubs, Heart of Midlothian, and visit The Hearts Museum holding a collection of items from its foundation to the present day. Visitors are also encouraged to register for a Stadium Tour of Tynecastle Park.
Historic Environment Scotland's John Sinclair House at Bernard Terrace is the first door to open as part of 24 Doors of Advent. It offers a day of great entertainment, including an exhibition of historic Edinburgh photographs and a talk with Steven McConnachie of Double Take Projections giving an insight into the creation of Edinburgh's Giant Advent Calendar which is also part of Edinburgh's Christmas.
Charlie Wood and Ed Bartlam, Directors of Edinburgh's Christmas said: "24 Doors of Advent is a wonderful way to explore many of Edinburgh's great venues and organisations. It is also an exciting opportunity for the 24 organisations to join in Edinburgh's Christmas celebrations offering up a unique and free experience. Don't forget to tell us @EdXmas all about your favourite Door."
Here is the list of dates you need to make your plans:
1 December – Historic Environment Scotland, John Sinclair House
2 December – Dovecot Studios
3 December – The Victorian Schoolroom
44 December – Lady Haig Poppy Factory
5 December – McEwan Hall
6 December – Dance For All Studio
7 December – Heart of Midlothian, Tynecastle Park
8 December – Trinity House
9 December – Robert Burns Monument
10 December – Mansfield Traquair Centre
11 December – BT Murrayfield Stadium
12 December – Stills
13 December – Scottish Storytelling Centre
14 December – Georgian Antiques
15 December – Holyrood Park Education Centre
16 December – The Scottish Parliament
17 December – Edinburgh Printmakers
18 December – Edinburgh Festival Theatre
19 December – Lauriston Castle
20 December – St Cecila's Hall and Music Museum
21 December – National Records of Scotland, HM General Register House
22 December – Drumsheugh Baths Club
23 December – Filmhouse
24 December – Church of St John the Evangelist