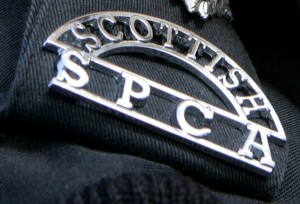 Cabinet Secretary Roseanna Cunningham will today open Scotland's first K9 Conference, hosted by the Scottish SPCA and the University of Edinburgh, to tackle the illegal puppy trade.
Scotland's animal welfare charity continually deals with the devastating effects of puppy farming and is determined to fight an industry it has branded "barbaric and cruel".
The conference, which will bring together experts from across the UK and Ireland, will feature groundbreaking research by the Scottish SPCA and the University of Edinburgh which demonstrates the effects of intensive breeding on canine health and behaviour.
Scottish SPCA Head of Education & Policy Gilly Mendes Ferreira said, "The barbaric and cruel trade in puppies needs to stop.
"Week after week, animal rescue organisations across the UK and Ireland and devastated owners are picking up the pieces of a multi-million pound industry which treats these dogs as nothing more than commodities, with no concern at all for animal welfare."
Dr Jo Williams, Senior Lecturer in Clinical and Health Psychology at the University of Edinburgh said, "Our research has now proven that dogs from puppy farms have more behavioural issues and are more likely to have medical conditions impacting their long-term health compared to dogs from other breeding backgrounds."
Gilly went on to say, "Combating puppy farming is a key focus for our special investigations unit, which works with partners across the UK and Ireland to identify those involved.
"This conference and our research will take us a further step forwards as we work together to create a robust strategy to tackle this serious issue."
Cabinet Secretary Roseanna Cunningham said, "We take animal welfare extremely seriously and are determined to crack down on animal traffickers.
"As outlined in the Programme for Government, we will work with charities and enforcement agencies to take forward the recommendations on illegal importation and sale from 'puppy farms'. This will include a national campaign to highlight the risk of buying puppies online and rehoming dogs from abroad.
"The collaborative approach to enforcement in Scotland is welcome and we will continue to work closely with Defra, the other devolved administrations, our operational partners including Animal and Plant Health Agency (APHA), the Scottish SPCA, local authorities and transport companies to tackle such illegal activities.
"I want to thank the Scottish SPCA for inviting me to address their conference and for their contribution to animal welfare in Scotland."
Anyone concerned about the welfare of an animal should contact the Scottish SPCA animal helpline on 03000 999 999.