Joanna Cherry QC MP asked a question about Europe at Westminster earlier today but was not entirely happy with the response from the Prime Minister.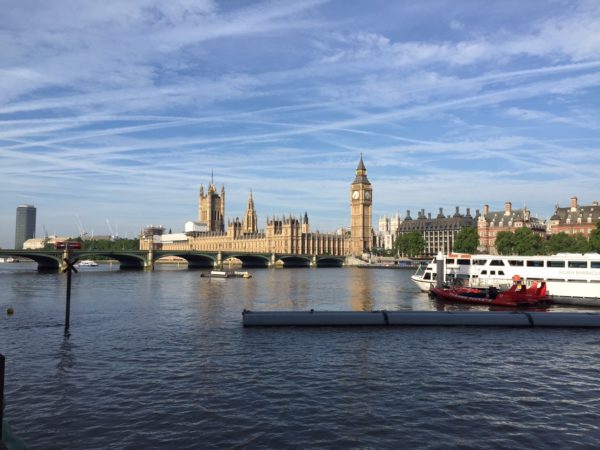 As the SNP's Justice Spokesperson and a member of the Exiting the EU Select Committee, Ms Cherry wanted to know what advice the UK Government has on a transitional deal for leaving the union. This followed what Ms Cherry thought was a concession by the Prime Minister during her EU Statement to the House of Commons.
Joanna Cherry asked the Prime Minister whether she had discussed the legal basis for a transitional deal with her EU counterparts and the Prime Minister responded that the EU had raised the prospect of a transitional deal in their April guidelines, and said it would be on the basis of the Article 50 process.
However, when the EU referred to transitional arrangements in those guidelines they made it clear that such arrangements could only take place to the extent that they were "legally possible".
The Edinburgh South West MP believes that Article 50 does not allow for transitional arrangements and the alternative is to defer withdrawal with a continuation of Single Market and Customs Union membership.
"Article 50 does not say anything about transitional deals but it makes it clear that during any period of deferred withdrawal, the treaties would continue to apply – meaning the UK would have to be in the Single Market, the Customs Union and under the jurisdiction of the Court of Justice of the European Union (CJEU). In other words, not Brexit on 29th March 2019 as the Prime Minister keeps insisting.
"This fits with what Michel Barnier said after the Prime Minister's Florence speech. He said, "any transition must respect the legal and financial framework of the Single Market. To quote the European Council: 'Should a time-limited prolongation of Union acquis be considered, this would require existing Union regulatory, budgetary, supervisory, judiciary and enforcement instruments and structures to apply.' Those are the words of the European Council. I think that everybody should remember them."
"Even if the UK government and the EU Council think a transitional deal is possible under Article 50, without continued application of the treaties, the European Parliament -which has to be satisfied- has the power to raise the question of whether such a deal complies with Article 50 with the CJEU, who could veto the whole deal.
"We may be looking at continued membership of the EU with all that entails for however long the 'Transitional period' might last. This is contrary to what Theresa May has claimed elsewhere including during today's session."