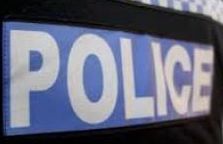 Police are appealing for information after a break-in to Roslin Pharmacy in Penicuik Road which took place around 11.25pm last night.
A significant quantity of medication, including Diazepam, Dihydrocodeine and Pregabalin tablets, were stolen.
The individuals responsible are believe to have left the scene in the direction of Moat View.
Inspector Bryan Jones of Dalkeith Police Station said: "The medication can cause serious harm to a person's health and should only be taken if prescribed specifically for you by a medical professional.
"We're urging anyone who may have seen suspicious behaviour in the area, or has any information on the whereabouts of the stolen tablets, to get in touch with us as soon as possible."
Anyone with information can contact Police Scotland on 101, quoting incident number 4340 of 17 August, or report this anonymously to Crimestoppers on 0800 555 111.