Edinburgh councillor Maureen Child represents the Portobello/Craigmillar Ward and here she writes for us her regular update on all the news in her part of Edinburgh :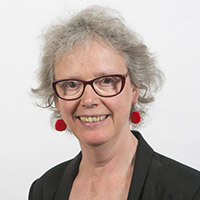 Conservation Volunteers are running an event at Joppa Rocks this Sunday, 27 August, a  Bioblitz Survey, part of the Edinburgh Living Landscape initiative. It's open to everyone who wants to take part in a seaweed/lichen survey.  Families welcome as well. Find out more about the Edinburgh rocky shore. Take part in FREE activities All welcome Become a citizen scientist and help recording our wildlife. Seaweed and lichen bioblitz survey Find out more about products made with seaweed and lichens this Sunday 10.30 am-2 pm at Joppa rocks, next to the bus stop, EH15 2HF
Diaries out!  The Parish of St John the Evangelist, Portobello, warmly invite everyone to an Autumn Fayre which will be held in the Church Hall, Brighton Place on Saturday 2 September at 9.30am.  There will be lots of stalls to interest all age groups including home-baking, jams & chutneys, ice cream, teas & coffees, face painting, toys etc etc.  Proceeds in aid of Bethany Trust Night Shelters and Parish Funds.  Tickets £1.50 per adult, 50p per child which will include tea/coffee and juice and goodie bag for every child. This will coincide with the revalue monthly Portobello Market in nearby Brighton Park.
Despite the mixed weather people have still been coming out to the Edinburgh Greenspace Trust events that Ben McCallum runs at Craigmillar Castle Park.  Up-coming events are:
Family Forest Festival last Sunday was a huge success with 450 people coming along to enjoy the fun. For our lot the best bit were the petting zoo – especially the mouse and the corn snake.
Bat Walk – Saturday 2nd Sept, 7pm. Discover the bats that call the park their home.
Mini Zoo – Sunday 10th Sept, 1.30pm to 3.30pm. Animal Man will bring along a selection of weird, wonderful and cuddly animals to the park. Booking required.
A Walk in The Park – Friday 22nd Sept, 3pm to 5pm.  Celebrate the first day of autumn.
Go to the latest programme page for Craigmillar Castle Park events which will be promoted through facebook; for booking and more info email: ben@elgt.org.uk
The Portobello & Craigmillar Neighbourhood Partnership met this week and we agreed to take forward a participatory budget process – You Decide! – as the the way if distributing Community Grants.  This will our third year of distributing grants in this way.  ALl four Councillors have agreed to be part of the planning group for taking this forward.  So watch this space! Link to agenda and papers here: http://www.edinburgh.gov.uk/download/meetings/id/54565/full_meeting_papers_-_portobello_and_craigmillar_neighbourhood_partnership_-_230817pdf
The culmination of Castlebrae Community High School's three year partnership with the Edinburgh International Festival has been a spectacular success and culminated in a really amazing show this year at the school.  Read all about it here:http://www.edinburghnews.scotsman.com/inspire-me/festivals/castlebrae-high-set-to-shine-as-edinburgh-festival-venue-1-4536284 and here:  http://www.edinburgh.gov.uk/blog/index.php?path=blog/newsblog/post/1199 and here:
http://www.castlebrae.org.uk/frontpage/project-r-e-b-e-l-breaks-new-ground-edinburgh-international-festival-castlebrae/
The 18th north east Edinburgh scouts group are looking for a leader and assistant leader to run their new scout group which meets on Monday evenings at St John's Primary School. Any interested volunteers, please email Catherine at parentcommitee18thdistrict@outlook.com.
How time flies: the 350th Meeting of Portobello Community Council will be held this Monday 28 August at 7:30pm in Portobello Baptist Church Hall, 185 Portobello High Street. All are welcome to attend and the Agenda is here:
http://www.portobellocc.org/pccpn/2017/08/22/agenda-for-pcc-meeting-28-august/
Minutes and further papers here: http://www.portobellocc.org/Minutes/index.php?folder=MjAxNy9NZWV0aW5nIFBhcGVycyAyODA4MTc=
The ArtWalk Porty programme is now up on their website at http://www.artwalkporty.co.uk/ taking place 1-10 September.  Art Walk Porty is a fantastic services of events and venues and celebrates the public space and artistic activity of Portobello – Edinburgh's Seaside.
Fascinating to read a blog on the history of Craigmillar Castle, which is very well worth repeat visits – with or without children or grandchildren!  It will appear in the current series of Outlander, giving the building the kind of high profile it deserves.  Read here:
https://thefreelancehistorywriter.com/2015/02/20/the-history-of-craigmillar-castle/amp/
Portobello Older People's Project (POPP) are looking for two helpers to join their fantastic team of volunteers. POPP is a small lunch/social club that runs on a Tuesday and Wednesday and gives older people the chance to enjoy a meal and socialise with others.
They are looking for some new people to join the team as volunteer helpers on a Tuesday. Volunteer helpers welcome and chat to the older people, help set up and serve lunch, and assist in the running of activities. POPP are looking for caring people who are available between 9.30pm and 3pm on a Tuesday each week. At times you would also help on board the bus which brings the older people to the club and home again at the end of the day. They meet  in the Baptist Church Hall, 185 Portobello High Street, EH15 1AU. Phone number is 0131 657 4264
Last, but not least, your feedback is sought for what may happen in future to the Powerleague site in Westbank Street which may well soon become vacant.  You are invited to respond to a survey here: http://www.portobellocc.org/pccpn/2017/08/24/your-help-needed-powerleague-and-tumbles-land-sale-survey/
Have a great weekend!
Maureen
Councillor Maureen Child | Labour Elected Member | Portobello/Craigmillar (Ward 17) | The City of Edinburgh Council | City Chambers | High Street | Edinburgh | EH1 1YJ | Tel 0131 529 3268 | Mobile 07718 666 481 |  Twitter @MaureenChild1 | Facebook Maureen Child for Portobello/Craigmillar