Whilst our friends at Birmingham Repertory Theatre are all gearing up for their annual BE FESTIVAL international four day bonanza, nips and final tucks are being made to two of their home-grown productions that will be staged at The Fringe.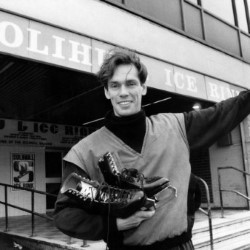 Looking for John, written and performed by Tony Timberlake, Director, Tessa Walker. As I watched him, it was me gliding, spinning, twisting and turning, every gesture so precise and expressive.
1976. 19 million people watched Birmingham-born skater John Curry win Olympic gold. Just hours after his victory, John was outed by the tabloids, but his iconic Olympic routine and the extraordinary life that followed changed one young boy's life forever. Looking For John is a powerful, heartfelt and comic story of one man's obsession with a forgotten hero and his journey to get him celebrated once more.
Assembly Hall, Venue 35
https://tickets.edfringe.com/whats-on#q=%22Looking%20for%20John%22
The Whip Hand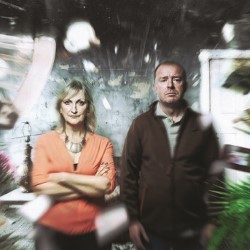 In this explosive new play from Douglas Maxwell, protagonist/antagonist/potential scam-artist, Dougie, has just turned 50 and his family are throwing him a party. But it is he who has the surprise. A bombshell proposal. He wants his ex-wife Arlene to back his new endeavour. He wants to serve a global cause, to make right a terrible wrong, even if it puts their daughter's future at risk. They can all sense a scam, but Dougie won't back down. He is convinced this is his only chance to do something truly glorious, but his motivation may not be as pure as it seems.
Traverse Theatre, Venue 15
https://tickets.edfringe.com/whats-on#q=%22The%20Whip%20Hand%22