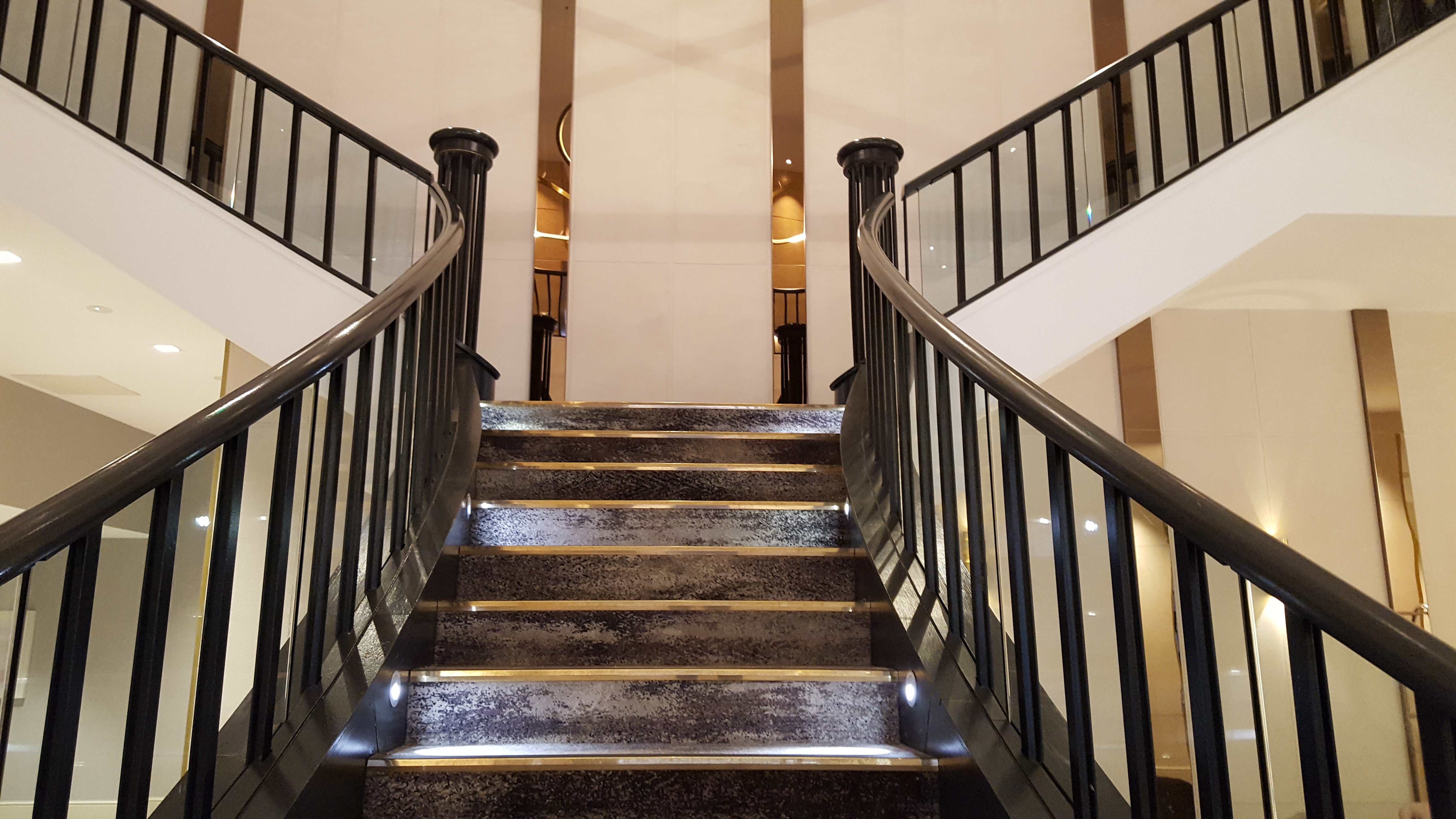 The imposing facade of the iconic Hilton Carlton Highland Hotel, which was once one of Edinburgh's leading department stores, Patrick Thomson's (or PT's as it was known) dates back to the 1900s.
It has, thankfully, remained intact but stepping inside reveals a contemporary, bright, spacious and stylish modern hotel ideally suited to 21st-century living.
The 211-room hotel forms part of the link between Edinburgh's historic Old and New Town and is perfectly placed in the heart of the bustling city, nearby rail, tram and bus links.
The subtle design and use of colour – with white a crucial element – is impressive and the staircase leading diners to Marco Pierre White's Steakhouse Bar & Grill on the first floor is an eye-catching dominant feature.
Strolling through the spacious Nineteen Hundred Lounge, which houses the extensive bar area, towards the restaurant, one is immersed in an overall feeling of style.
The welcome was genuine and the subtle separation of restaurant from bar allows diners privacy but still retains a connection.
Little things matter and the table layout, with crisp linen tablecloths and a minimum of clutter, was impressive.
The menu has been exclusively curated by internationally-renowned, celebrity chef Marco Pierre White and includes Mr White's classic French onion soup (Gruyere and croutons), beetroot and goats cheese salad with candied walnuts and Merlot dressing.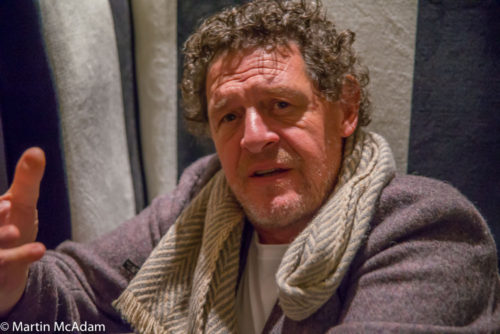 He has added a pleasing mix of childhood favourites, like Mr Lamb's shepherd's pie and The Governor's fried haddock and triple-cooked chips and mushy peas, with modern day delicacies.
Steak is at the heart of the menu and the meat is sourced locally from a Royal Warrant appointed butcher.
Alongside classic cuts including fillet, rib-eye and Chateaubriand, the 32oz T-bone cuts for two special is a sharing option.
The Great American cheese and bacon burger sits alongside barbeque smoked babyback ribs.
A range of vegetarian dishes is available including mushroom tartlets with poached eggs and a vegetarian sharer which includes baked camembert, roasted vine tomatoes, olives à la Provençal, Glamorgan sausages, baked sourdough, vintage balsamic and olive oil.
Pam could not resist Welsh rarebit with a poached egg and the addition of mustard set this apart.
My salt and pepper calamari with delicately-chopped chilli and spring onion scattered on the plate plus lemon mayonnaise dip was perfectly cooked allowing each flavour to make its mark.
My dining companion then plumped for a classic chicken Kiev for main. It was visually impressive and arrived with triple-cooked chips with just the right amount of seasoning.
Her knife sliced through the breadcrumb coating into a succulent breast with garlic butter. It is served with pommes frites, roast vine tomatoes and buttered peas.
My market fish of the day (cod) was lovingly presented on a bed of spinach and sauteed potatoes with asparagus tips with a pleasing bite.
We sidestepped a tempting Tiramisu and other delights including the trio of desserts for two (warm chocolate brownie, cheesecake and banana and caramel mess).
Instead, we shared Mr Coulson's sticky toffee pudding with a divine butterscotch sauce poured over the vanilla ice cream. It was absolutely delicious.
Marco Pierre White's concept is for his restaurants not to be stuffy and pretentious. His phrase is affordable glamour and he wants people to enjoying their evening, with excellent food and drink in luxurious, relaxed surroundings with music toned down.
There was something to suit every taste and budget on the extensive menu and our attentive and knowledgeable waiting staff (Claire from Edinburgh and Karolina from Poland) greatly enhanced the overall experience.
Hilton Edinburgh Carlton, 19 North Bridge, Edinburgh EH1 1SD. T: 0131 472 3000