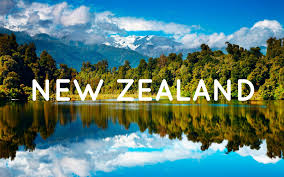 What do you think of when someone mentions New Zealand (Aotearoa)? Sheep? Fjords? Mountains? Outdoorsy types who're good at rugby?
Do you think of literature, poetry and plays? Maybe not. To my shame I must admit that until today I'd only heard of six NZ authors (Katherine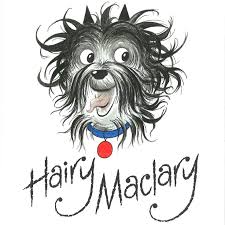 Mansfield, Janet Frame [An Angel at my Table], Keri Hulme [The Bone People], Eleanor Catton [The Luminaries], Ngaio Marsh [Inspector Roderick Alleyn] and, of course, Hairy Maclary of Donaldson's Dairy fame, the brilliant and much-loved creation of Dame Lynley Wood) and not a single poet.

Creative New Zealand and The Edinburgh International Book Festival (EIBF) are out to change all that with a sparkling programme of events featuring a new wave of novelists, poets, graphic artists and playwrights. After a successful visit in 2014, the New Zealand at Edinburgh 2017 season will showcase New Zealand arts on the world stage with participation across the various Edinburgh Festivals; WORD Christchurch has been working with the book festival on this exciting project.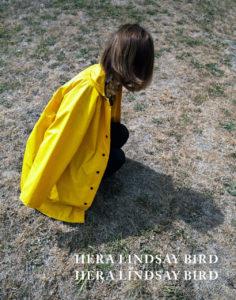 Hera Lindsay Bird has been described by the Guardian as 'New Zealand's most exciting young poet…(whose) poems have exploded onto the NZ literary scene.' Published in 2016, her debut Hera Lindsay Bird – hailed by NZ Listener Magazine as an 'unabashedly flamboyant collection' –  became the fastest selling, most popular book of poetry ever published by Victoria University Press, and won Best First Book of Poetry at the 2017 Ockhman NZ Book Awards.
Bird's poetry is 'explicit, risqué, confessional' (Eleanor Ainge Roy, Guardian); she cites as her main influences Dorothea Lasky, Chelsey Minnis and Mark Laidler. Bird struggles with 'serious' poetry, saying;
'I like to be flippant when it comes to writing…but I never want to say that I don't work extremely hard at what I do.'
Bird will appear with English poet and Ted Hughes Prize winner Hollie McNish (Nobody Told Me: Poetry and Parenthood) in Poetry's Superstars on 21 August at the EIBF Studio Theatre.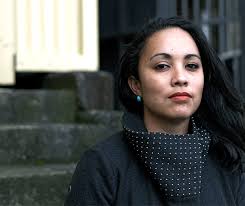 A New Zealander of Samoan, Mangaian and Irish descent, human rights activist Courtney Sina Meredith (image: noted.co.nz) is the author of an award-winning play Rushing Dolls, a poetry collection Brown Girls in Bright Red Lipstick and a short story collection Tail of the Taniwha. She's also (in her spare time!) a musician.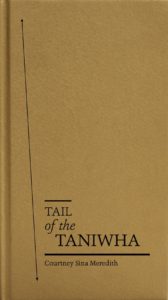 Meredith describes her writing as 'an ongoing discussion of contemporary urban life with an underlying Pacific politique.' NBR called her 'a mixture of performance poet and romantic – a singing Ginsberg and a howling Shelley', while Maori poet Robert Sullivan (Star Waka) said 'she brings together an edgy singer's strength, wry insights, sensual material, beautiful shards, blood and breath, monsoons and glistening water.'
Meredith has travelled and worked worldwide, most recently spending four months in the US on writing residencies.
Meredith will appear twice at this year's festival; on 19 August alongside Gabriela Cabezon Camara (Argentina) and Thordis Elva (Iceland) in 21st Century Women, a session curated by Jackie Kay in the EIBF Studio Theatre, and with MacGillivray (writer and artist Kirsten Norrie [The Last Wolf of Scotland]) on 20 August in Reshuffling the Pack at the Writers' Retreat.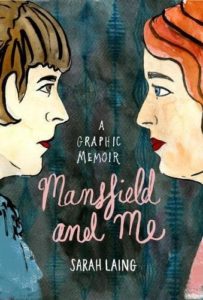 In Mansfield and Me: A Graphic Memoir, NZ novelist, author, cartoonist and comic blogger Sarah Laing compares the life of New Zealand's most famous writer to her own life of 'creativity, insecurity and celebrity obsession' and examines, in lush watercolour illustrations, her own desire to be a 'real' writer – one 'as famous as Katherine Mansfield, but not as tortured.'
Laing's immensely popular blog Let Me Be Frank chronicles her writing and parenting life in comics, and has led to regular columns in Metro and Little Treasures, a series of comic books, and a novel The Fall of Light, which Sarah Dunn of The Nelson Mail described as 'a fresh perspective on life as a New Zealander through irresistible characters.' An earlier novel, Dead People's Music, was praised by Radio New Zealand's reviewer as 'a marvellous journey…clever, clever writing, (with) strong characters, wonderfully evoked setting.'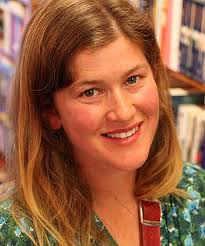 Sarah Laing (image: stuff.co.nz) will appear with graphic novelist, podcaster and illustrator Hannah Berry (Britten and Brulightly, Adamtime) in Graphic Novels of Influential Women on 20 August in the Bosco Theatre; she will also host a reading workshop on the Work of Katherine Mansfield in the Writers' Retreat earlier that day.
WORD Christchurch presents a huge variety of events, bringing writers, thinkers and performers together to celebrate the written word and to provide a window for readers to respond to ideas. Its biennial Writers and Readers Festival is the largest literary event in the South Island.
EIBF Director Nick Barley said : 'We are delighted to be working with WORD Christchurch this year and we are very much looking forward to welcoming some of New Zealand's wonderful writers to the book festival in August.'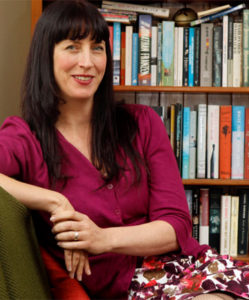 WORD Programme Director and author Rachael King (image: stuff.co.nz) will accompany Bird, Meredith and Laing to Edinburgh. King is the author of two books for adults, Magpie Hall and the award-winning The Sound of Butterflies.
Her children's novel Red Rocks, which takes the Celtic myth of the selkies and transplants it into the NZ landscape, won New Zealand's longest-running literary award, the Esther Glen Medal. In her wild past King has also played bass guitar in rock bands.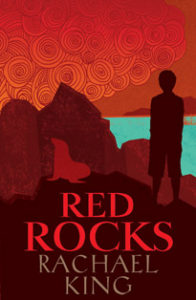 At EIBF King will share a stage with prolific Edinburgh writer Lari Don (First Aid for Fairies, Fabled Beast Chronicles, Spellchasers Trilogy ) in a session for 8-12 year olds. Migrating Mythologies is on 19 August in the Baillie Gifford Imagination Lab.
'The pleasure of all reading', wrote Katherine Mansfield, 'is doubled when one lives with another who shares the same books.'
Visitors to the Edinburgh International Book Festival this year can discover writers from across the world and meet hundreds of people who share their love of reading; their pleasures will indeed be manifold.
The 2017 Edinburgh International Book Festival begins on Saturday 12 August. Tickets are on sale from 20 June. Read our summary of the festival's highlights here, and for more information and booking details visit www.edbookfest.co.uk.