Following last month's council elections we were told that the biggest group, the SNP with 19 councillors, had agreed a coalition deal with the Labour Group of 12 councillors. It has taken five weeks to sign it, but the official deal was sealed this morning at the City Chambers.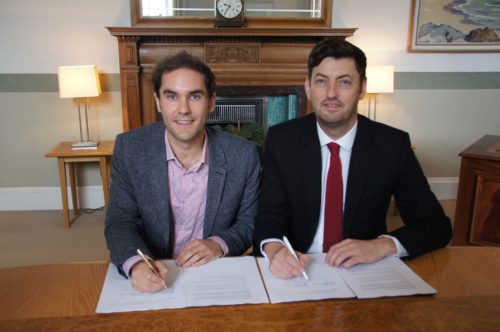 The last administration was run by the Capital Coalition under the leadership of the Labour Group, but this time the position is reversed and the city council will be led by SNP Councillor Adam McVey.
The coalition deal was signed formally this morning after more than a month's delay owing to problems in getting the coalition deal signed off by the Scottish Labour executive.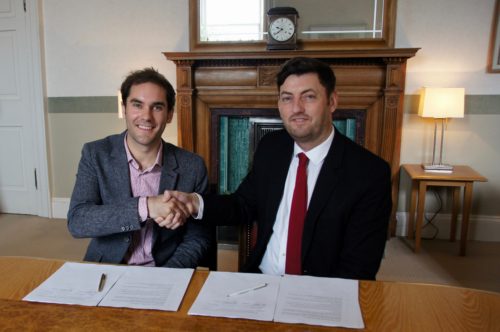 When we spoke to Scottish Labour leader Kezia Dugdale last month she said it was nothing to do with her and that it was all to do with the executive who for some reason were stalling.
This was frustrating for all councillors and of course had everything to do with the General Election which took place in the meantime.
But it was all smiles and handshakes this morning as Councillor McVey who will be the youngest leader in Edinburgh signed the agreement with Councillor Cammy Day the Labour Group Leader.
Meantime we have been told by a council source that this could be a short-lived pact and that it is very fragile, not based on much deliberation and thought, and that by 2020 there will be gaps in the financing of around £30million.
Whether or not that is the case remains to be seen! The first council meeting will take place next week.
We have already interviewed both the council leader and the deputy council leader and that interview will be published later today.
Edinburgh council coalition signed today. Will it last? We hope so! pic.twitter.com/kHKVLmqJOb

— Edinburgh Reporter (@EdinReporter) June 16, 2017