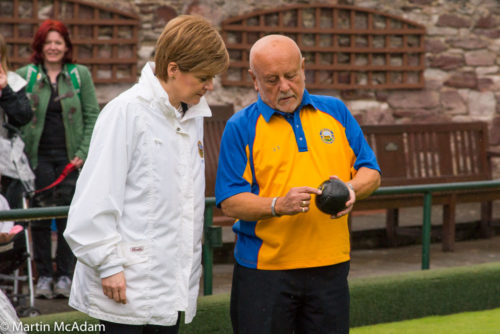 Earlier today in Liberton Nicola Sturgeon called in to explain to some SNP supporters that her party has plans to protect pensioners across Scotland from deeper Tory cuts.
The First Minister bowled a 'blocker' against the Tories plans on pensions when we met her earlier today pic.twitter.com/btD8XBhr8c

— Edinburgh Reporter (@EdinReporter) May 20, 2017
She was well-received by the small group who had assembled to have a light lunch with her (hot foot from The General Assembly of the Church of Scotland) and the club president JT then gave her a lesson in bowling.
The SNP will call on voters across Scotland to back strong SNP voices who will stand up for Scotland against further Tory austerity which is set to hit pensioners hard.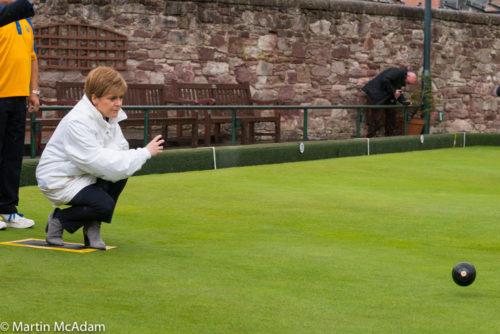 Saying that the Tories' confirmation this week that they plan to end the pensions triple lock and slash the winter fuel allowance will hit pensioners hard, along with denying many women born in the 1950s the pensions they are due, the SNP aim to protect pensioners in their manifesto to be published on Tuesday.
Some of the key points will include:
Demanding the retention of the triple lock on the State Pension
Committing to maintain winter fuel payments and extending the eligibility to families with severely disabled children
Opposing plans to increase the State Pension Age beyond 66
Supporting women who have been deprived of the pensions they expected to secure the pensions they are due