Lothian Buses numbers 18 and 49 will take you shopping at Fort Kinnaird more often.
The number 18 will go to the shopping centre from the Royal Infirmary Edinburgh by way of Little France and Greendykes Road.
Number 49 wil connect up Leith, Lochend, Portobello and Fort Kinnaird.
There are also additions to the number 30 service in the early morning and evening too.
Liam Smith, Centre Director at Fort Kinnaird, said: "We are delighted Lothian Buses is increasing its services to Fort Kinnaird. We will now be better connected than ever before to areas within, and on the outskirts of, Edinburgh via public transport.
"From speaking to our customers and staff, we are confident these new routes and additions to the timetables will be very welcome indeed. We also look forward to welcoming new customers who will find it easier to travel to our one-stop shopping, dining and leisure destination."
Fort Kinnaird shops are open until 10pm on weekdays and 6pm at the weekends. The new bus services will run into the evenings with the Service N30 providing a 24-hour link to the centre, so people can enjoy a post-shopping meal or late film.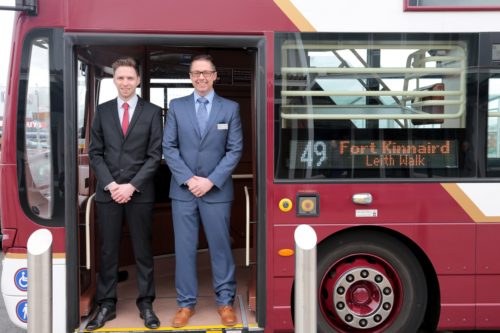 Keith Finlay, Business Development Manager at Lothian Buses, said: "We are delighted to be extending services 18 and 49 to Fort Kinnaird, which will complement our existing service 30. Recent development and growth at the shopping centre is incredibly encouraging and we are optimistic that there is now sufficient customer demand for these additional links. With significant employment, shopping and leisure opportunities we are sure both services will be well received, helping increase the overall attractiveness of the destination and the number of journeys made by bus."
Fort Kinnaird has  70 leading brands including Marks & Spencer, Primark, Outfit, TK Maxx and HomeSense, TGI Fridays, Five Guys and Odeon.
To view the timetables, please visit www.lothianbuses.co.uk