SAM Judge has been called into Scotland's coaching team after guiding Edinburgh University women to their third Division One title in four seasons.
The Paisley-born player won 199 caps for Scotland after making her debut in 1999 and has played in three Commonwealth Games tournaments.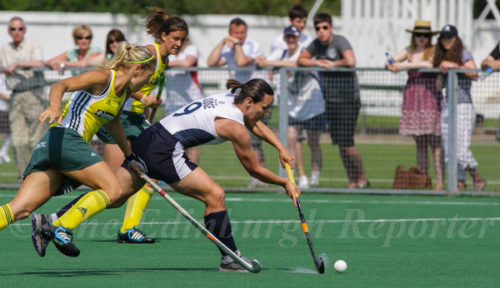 Judge, an Edinburgh-based PE teacher, admitted the national call was unexpected.
But the 39-year-old former Glasgow Western forward said:  "It's a huge honour."
And she added: "I've just had my first session with the girls and it was great to be back in the international team environment.
"There's such an exciting summer ahead and I'm looking forward to helping prepare the squad for World League and the Euros. It's a great time to be involved."
Gordon Shepherd, Scotland's head coach, said: "She brings fantastic international experience from her time as a player.
"It is important to me and to the squad that we have female coaches within the coaching set-up at senior level.
"This summer is an extremely busy time for the women's programme with the World League semi-finals in Belgium followed by the European Championships in Amsterdam.
"Added into that the under-21's will be competing in the Junior European Championships.
"It's a demanding time for players and coaches and I wanted to make sure that we had a group of that are available to help and assist the players improve and be competitive in every competition."