Edinburgh-based public relations and marketing agency Niche Works PR & Marketing Ltd has announced the acquisition of its newest client, Lauder-based restaurant Firebrick Brasserie.
Niche Works will work with the family-run business to produce and manage its media campaigns and help spread the word about this foodie gem in the Scottish Borders.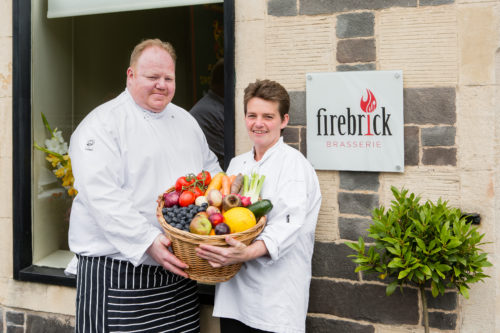 Firebrick Brasserie was opened by award-winning duo David Haetzman and Amanda Jordon who aren't without their own abundance of experience. Both boast impressive previous employment in positions including; Executive Head Chef and Head Pastry chef at The Rutland Hotel's Kyloe Restaurant, Blue Restaurant, The Tower Restaurant and The Jam House.
After 20 years in the business, they decided to open their own restaurant and Firebrick Brasserie opened in late 2015. Serving only the best seasonal ingredients, most sourced locally from around Scotland, the restaurant has an emphasis on good, honest British cooking and has received the seal of approval from locals, being named 'Best New Restaurant ' in the Borders Food and Drink Awards 2015.
David Haetzman, owner of Firebrick Brasserie, said : "We are delighted to have Niche Works representing us. As a young restaurant, although already having an excellent client base in Lauder and the surrounding area, we would like the expertise of Niche Works to help spread the word further afield.'
"We feel the company is the perfect fit for us and our restaurant and with our combined experience across both industries we are looking forward to working together."
Fiona Vernon, director of Niche Works PR and Marketing, says: "David and Amanda are so passionate and talented, it's a real pleasure to work with them on increasing their profile."