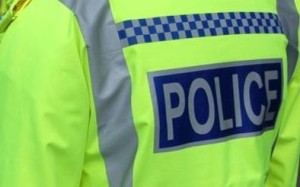 Police  are investigating and issuing a warning to local businesses following the distribution of counterfeit currency in East Lothian.
At around 1.45 p.m. on Friday 24th March a male and female entered the Co-Op store n Brotherstones Way South, Tranent and attempted to buy various goods using a £50 note.
When staff left the shop floor to check the note, the pair left and the money was found to be fake.
The male is described as white, around 16-years-old, 5ft 8ins tall with short dark hair and wearing an Adidas hooded top with white stripes and grey jogging bottoms. He spoke with an Irish accent.
The female is described as white, around 16-years-old, 5ft 5ins tall with blonde hair and wearing a black Adidas zip top and a bright pink top undeneath. She also spoke with an Irish accent and appeared to be heavily pregnant.
Later that day another £50 note was tendered at the Co-Op store in Hopetoun Drive, Haddington and inquiries are ongoing to determine if these incidents are linked.
Constable Lynn Black from Haddington Police Station said: "As part of our ongoing investigation we are keen to trace the male and female who tried to use the fake note in Tranent to establish if they were responsible for paying with counterfeit currency in Haddington.
"Anyone who can help us identify these individuals is asked to come forward.
"We would also advise other businesses to be vigilant and check any such notes thoroughly and report any attempts to pay with fake notes to police immediately."
Those with information can contact Police Scotland on 101 or alternatively, the charity Crimestoppers on 0800 555 111.