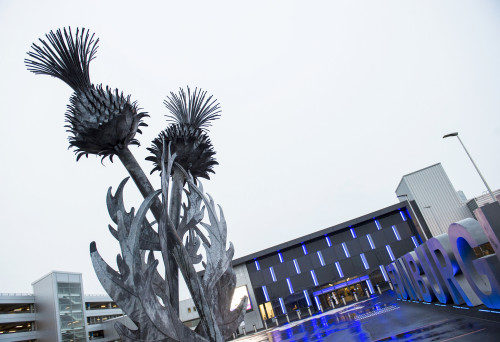 Today's figures confirm that Edinburgh Airport is officially the fastest growing in the UK for international passengers. Little wonder as the airport now has 200 routes using its facilities, a far cry from the days of the old Turnhouse Airport when passengers had to go everywhere through London.
There has been a 21% increase in the number of international passengers passing through the airport since last year meaning that Edinburgh Airport has overtaken Luton in the top spot.
Welcoming this news Edinburgh Airport's Chief Executive Gordon Dewar, said: "This expansion of routes in and out of Edinburgh Airport generates more growth for Scotland's economy and creates work and leisure opportunities for people and businesses.
"Growth also continues to expand the opportunity for people from overseas to come and visit Scotland.
"We have a healthy equilibrium of inbound and outbound passengers with the most balanced mix of any UK airport outside London.
"The blend of increasing long haul routes, the enhanced choice to destinations across Europe and an unrivalled range of services to London and domestic locations has proved to be a winning combination.
"This growth reinforces the strength and appeal of Edinburgh as a destination and the global draw of Scotland, giving us greater confidence as we look to the future."