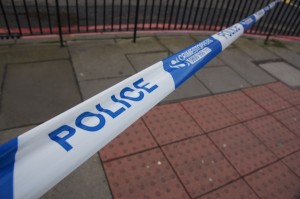 Police  are appealing for witnesses after two women were attacked in their home.
The incident happened around 5.45 p.m. on Tuesday 7th February at an address in Clovenstone Gardens.
Two men called at the door claiming to be inspecting gas metres and were allowed entry to the property.
At this time they sprayed a noxious substance into the faces of the 25 and 17-year-old victims.
The suspects then made off from the area and headed south along the cycle path adjacent to Clovenstone Drive before the women contacted police.
Officers are now urging anyone who can assist with their inquiries to come forward.
Both suspects are described as white, late twenties, 5ft 10ins tall with medium builds and wearing dark trousers,  high-vis vests and blue baseball caps.
One was wearing a parka-style jacket with a fur trimmed hood.
Detective Sergeant Martin Smith from Corstorphine CID said: "This must have been a terrifying ordeal for the victims to endure and we are working to establish why they were targeted and who is responsible.
"I would ask that anyone who has information that can help us identify these men contacts police immediately.
"We would also like to speak with any members of the public who were approached by anyone claiming to be checking gas metres in the area."
Those with information can contact Police Scotland on 101 or alternatively, the charity Crimestoppers on 0800 555 111.