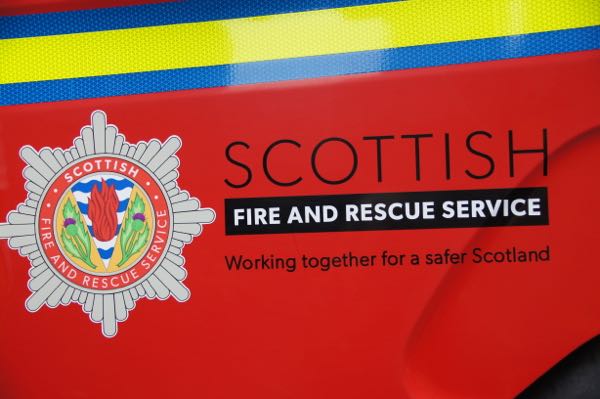 Around 50 firefighters from Scottish Fire and Rescue Service (SFRS) were involved in rescuing residents at a block of flats in Edinburgh last night.
Firefighters fought their way through choking smoke to rescue people trapped by a blaze in Lower Granton Road. During the incident SFRS officers at Operations Control provided survival guidance to some people who were unable to leave their homes and directed frontline crews to their whereabouts.
Teams in breathing apparatus brought two people from the building, who were both taken to Edinburgh Royal Infirmary by ambulance.
11 fire engines were sent to the scene after the call shortly before 7:15pm on Wednesday evening in response to the first of several 999 calls. First responders reached the scene around six minutes later.
The SFRS told us : "When they arrived there was a severe fire in a ground floor flat, which was spreading to floors above.
"While search and rescue teams made their way to those trapped inside properties on the upper levels, other firefighters fought the blaze both from inside the building and from a turntable ladder outside.
"As of 11pm four fire engines remained in attendance with firefighters conducting dampening down operations and checking within the structure for any hidden fire spread.
"Specialist officers from the SFRS Fire Investigation Unit have also attended and will work to establish the circumstances surrounding the incident.
"No further information is available at this time."